Get up close and personal with Pearls in the latest instalment of Pearl Academy
Raw Pearls' 'Pearl Academy' Continues with Instalments Two and Three
1 min {{readingTime}} mins
We're seeing pearls everywhere at the moment, from the runways to the highstreet. A huge focus on jewellery inspired by sea-life has been observable in 2019, no doubt influenced by the 2019 Pantone colour of the Year 'Living Coral', as well as the increased media focus on our endangered ocean spaces- pearls have been the perfect pairing with shell and coral details. With this surge in interest in pearl jewellery, there's no better time to get clued up.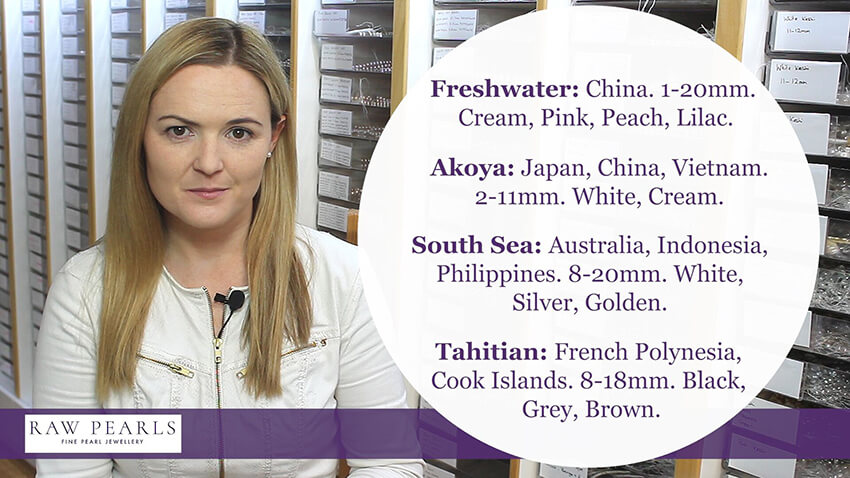 Miranda Raw of Raw Pearls says "We need to tell this organic gem's story and make people aware of how versatile they can be. These films give bitesize chunks of information and are available with accompanying notes, so it's a great way of immersing yourselves in this summer's biggest trend."
Part 1 explores the different ways these are created, the rarity of natural pearls and the beginning of culturing, and what to look for to determine which of the three you have in hand.
In Part 2 of Pearl Academy, the culturing process itself is explained, as well as the sorting and processing that takes place after the pearls are removed from the mollusc.
The latest installment, Part 3, is called 'Types of Cultured Pearl' and looks at the different types of saltwater pearls, and freshwater pearls. In this chapter you'll discover where these pearls would likely come from, what sizes you'd typically expect to find them in, and what natural colours you'd expect to see them in.
{{'2019-05-02T14:22:12.3843468+00:00' | utcToLocalDate }}