Raw Pearls nominated for Watch/Jeweller of the Year after announcing their new project: Pearl Academy
Raw Pearls announce Pearl Academy, free and accessible training videos at your fingertips
1 min {{readingTime}} mins
According to a study by the British Pearl Association, only 20% of staff could explain the types of pearl, nor the factors affecting the value of the pearl.
Raw Pearls, one of the UK's leading pearl jewellery suppliers, have created Pearl Academy to address staff training needs; enabling retail staff to be confident when imparting their knowledge and passion for the pearl.
As well as in-store training, Pearl Academy will be releasing a series of webinar style videos that are free and accessible to anyone wanting to deepen their understanding of pearls. Part One has already been released; lasting just over six minutes, it explores the different ways these are created, the rarity of natural pearls and the beginning of culturing, and what to look for to determine which of the three you have in hand.
Each video is also accompanied by an easily-downloadable PDF document which outlines the key points made in the video. Amongst future topics will be different types of cultured pearl, the factors determining quality and price, and how to care for pearls both in-store and after sale.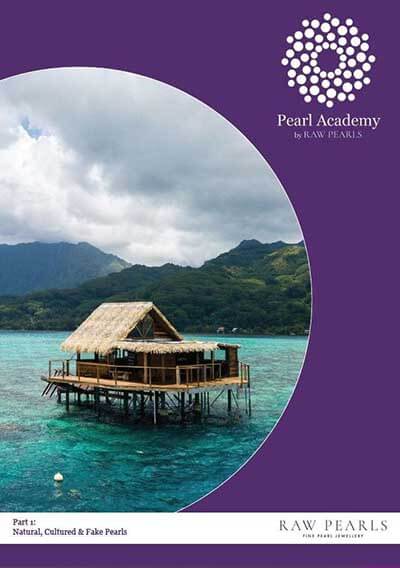 Miranda Raw, Director of Raw Pearls, said ''We are committed to providing our clients with all the tools they need to successfully sell our products, online and instore. We focus on partnering with our clients to make their pearl businesses work for them.''
The Pearl Academy project was born due to necessity: there is nothing else available in this format from a UK pearl supplier. The training platform compliments the other thoughtful services the company have provided to retailers and the wider trade, alongside a 1,000-strong image cache and a pearl jewellery brochure credited with increased sales.

No doubt as a result of these contributions, Raw Pearls have been shortlisted for Jeweller/Watch Supplier of The Year in Retail Jeweller's UK Jewellery Awards 2019. The small team are ecstatic and thank all that have played a part in their nomination.
{{'2019-02-21T16:33:14.3749358+00:00' | utcToLocalDate }}