Neon Updates to MAYA Gemstones' Best Selling Collections
Longer Days & Neon Gems: MAYA Gemstones extends Collections to include new Electric Neon Pieces
1 min {{readingTime}} mins
Last year, MAYA Gemstones released its 'Out of Office' collection. The triangle cut gems, unique to the brand, adorned cutesy stationery inspired jewellery. For summer 2020, MAYA Gemstones is expanding both this collection, and its Sonya collection to include new Electric Neon pieces.
Splashes of neon embellish stackable and mismatched paperclip earrings, quirky ruler bracelets and rings and round enamel and quartz rings with a central triangular diamond.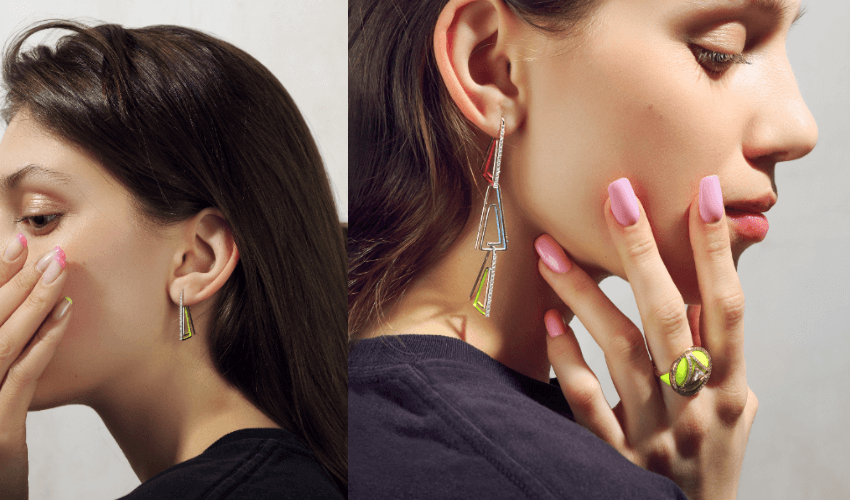 MAYA Gemstones' new Electric Neon Additions
The bent wire 'paperclip' form of the earrings allow them to interlink with one another creating a unique drop earring in a neon rainbow, or can be worn alone for a singular pop of colour. The enamel and quarts rings are available in shocking yellow, pink, green and blue.
Find out more: https://www.mayagemstones.com/
{{'2020-03-13T19:11:17.3467811+00:00' | utcToLocalDate }}