Dreaming in Neon: Introducing MAYA Gemstones' 'Out of Office' Collection
Corporate Meets Colour in MAYA Gemstones' 'Out of Office' Collection
1 min {{readingTime}} mins
MAYA Gemstones new collection puts the fun into paperwork. A homage to stationary, the collection reimagines dull desk-fodder into bright, wearable jewellery. Breaking through an abundance of autumnal rust and russet, bright neon dances and reflects shiny yellow and white gold.
Decorated with sapphires, rubies and diamonds, earrings are bent into geometric shapes, evoking the modest paperclip, or straight bars encrusted with the neon pink lead of a pencil. Bracelets etched with increments of measure glint neon on the inside and out.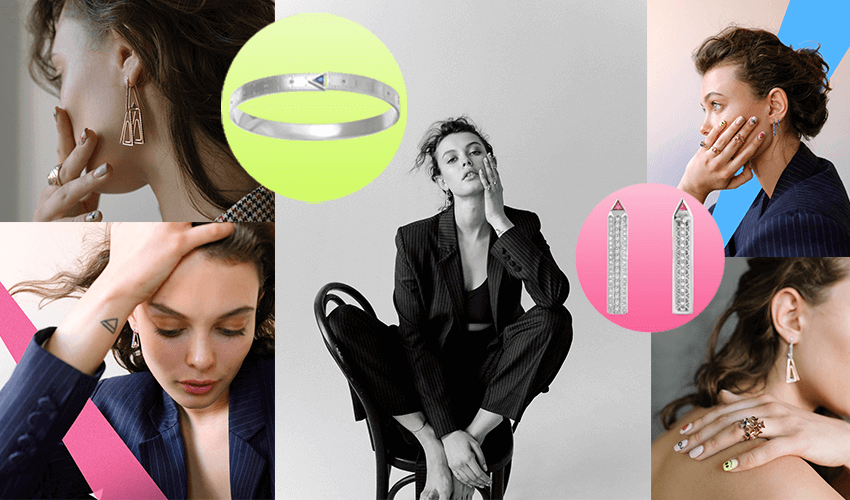 Sharp use of neon juxtaposes the mundanity of the everyday objects it decorates. The youthfulness of colour evokes the juvenile discovery of early school years, reminding the wearer of the importance to never stop learning.
With a selection of more conservative pieces amongst those bolder in colour and style, the choice is the wearers to make as bold of a statement as they wish. With pops of sparkle and colour, they will surely brighten the office. With the quirky design sure to spark conversation.
Each piece features MAYA Gemstones' signature triangle cut, offering unique luminosity and depth to the stones.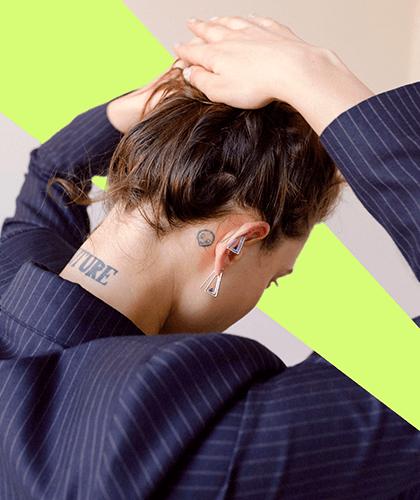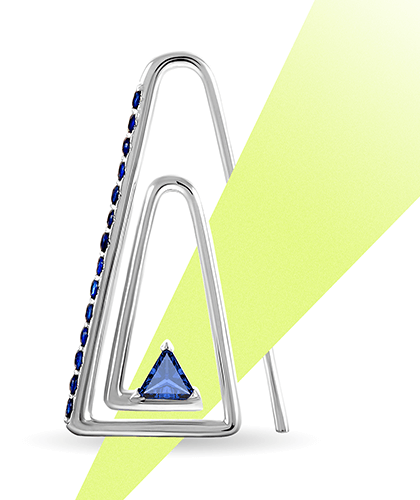 {{'2019-11-08T16:57:02.0017415+00:00' | utcToLocalDate }}