It's In Our Hands - The Future of Ethical Making in Scotland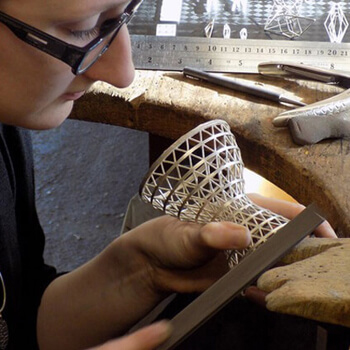 University of Dundee, DD1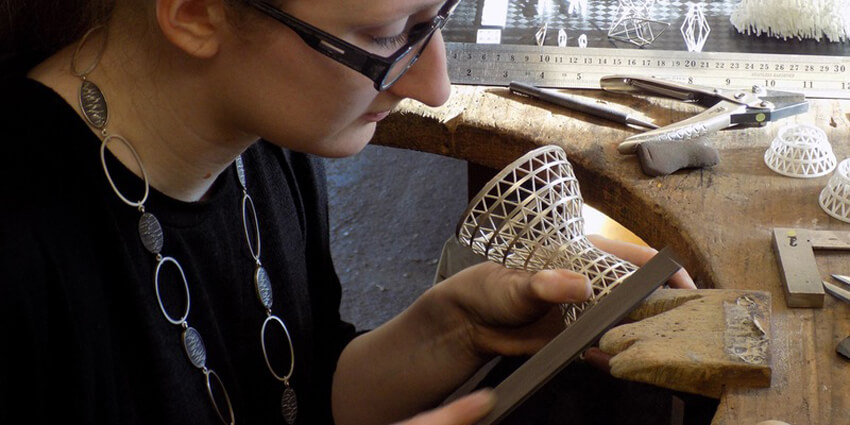 It's In Our Hands - The Future of Ethical Making in Scotland
by The Scottish Goldsmiths Trust and DJCAD at the University of Dundee
This Symposium on Ethical Making is aimed primarily at jewellers and silversmiths, but is relevant to makers of all disciplines who have an interest in adopting an ethical approach in their practice. The day will be animated by a fantastic panel of speakers, including Greg Valerio MBE, award winning British fair trade ethical jeweller and environmental activist; jeweller Ute Decker; silversmith Karen Westland; Tim Ingle of ethical jewellery brand Ingle & Rhode; researcher Dr Peter Oakley and jeweller and ethical consultant Vivien Johnston.
Ethical Approach to Making
We will consider the importance of an ethical approach to making; what it can bring to your practice; what hurdles exist and how these can be overcome; and two exciting opportunities that exist in Scotland today: Scotgold and the Circular Economy.
Refreshments
The Symposium is free to attend and includes tea and coffee on arrival and an opportunity to continue the conversation over drinks at the end of the day.
There will be a lunch break and delegates are asked to provide their own lunch.
2 Day Workshop - Part 2 Tomorrow
The Symposium is complemented by a one-day practical workshop on 8th February.
Please see the separate Benchpeg page for more details.
Cost
Free
Date
Tuesday 7 February 2017
Time
10:00 – 17:00 GMT
Location
Scrymgeour Building
Park Place
University of Dundee
Dundee
DD1
To Book
www.eventbrite.co.uk
Enquiries
For all enquries, please contact mary@incorporationofgoldsmiths.org