Freelance Jewellery / CAD Designer Available For Work
ettaburtonjewellery@gmail.com
{{'2021-03-31T21:23:05.7620000Z' | utcToLocalDate }}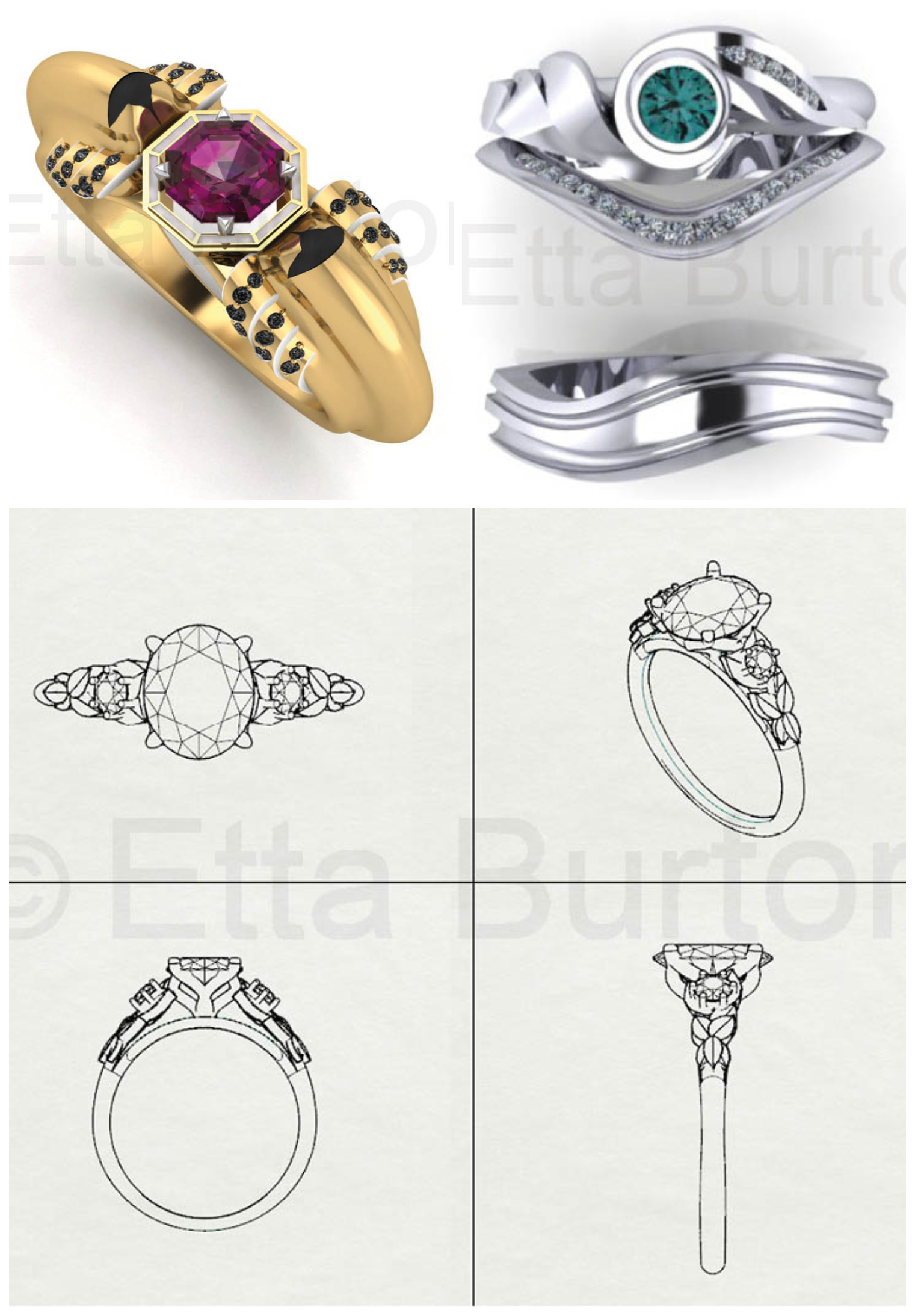 Freelance Jewellery /CAD Designer Available for Work
I am a Jewellery and CAD Designer based in London. I am looking for freelance opportunities to use my CAD or jewellery design skills. I am experienced in Matrix and in rendering hand-painted jewellery illustrations.
I am happy to talk through any designs and projects you want to bring to fruition.
Please do not hesitate to get in touch.
Contact Etta Burton at ettaburtonjewellery@gmail.com or call 07769971305