We like big hearts and we cannot lie
1 min {{readingTime}} mins
What better way is there to make a statement than with a whole load of heart?
This summer we welcome the return of statement-making and colourful pieces versus the dainty and delicate trend that trumped the chic list for so long.
The heart motif is an ever-popular choice; from text emoticons, clothing embellishments to tattoo design but possibly the most powerful of all is when it appears in the jewellery we wear. These days, the heart motif can represent a range of core themes from friendship and affection to deep romantic love and devotion.
A significant motif in antique jewellery, nowadays, heart-shaped jewellery is widely accepted as the ultimate way of expressing one's feelings on the official day of love, Valentine's Day.​
Whether you wear it on your wrist or sleeve, on your ears or draped around your neck, heart centred jewellery is the finishing touch that will be your jewellery BFF this season.
Candy-coloured enamel pendants, bright and beautiful encrusted gems to mixed material heart accents, waltzing into summer with a heart on your side will elevate you in the style stakes no doubt. If there is one thing to remember, just don't make them delicate!
Shop the look of love that we'll all be buying into this summer.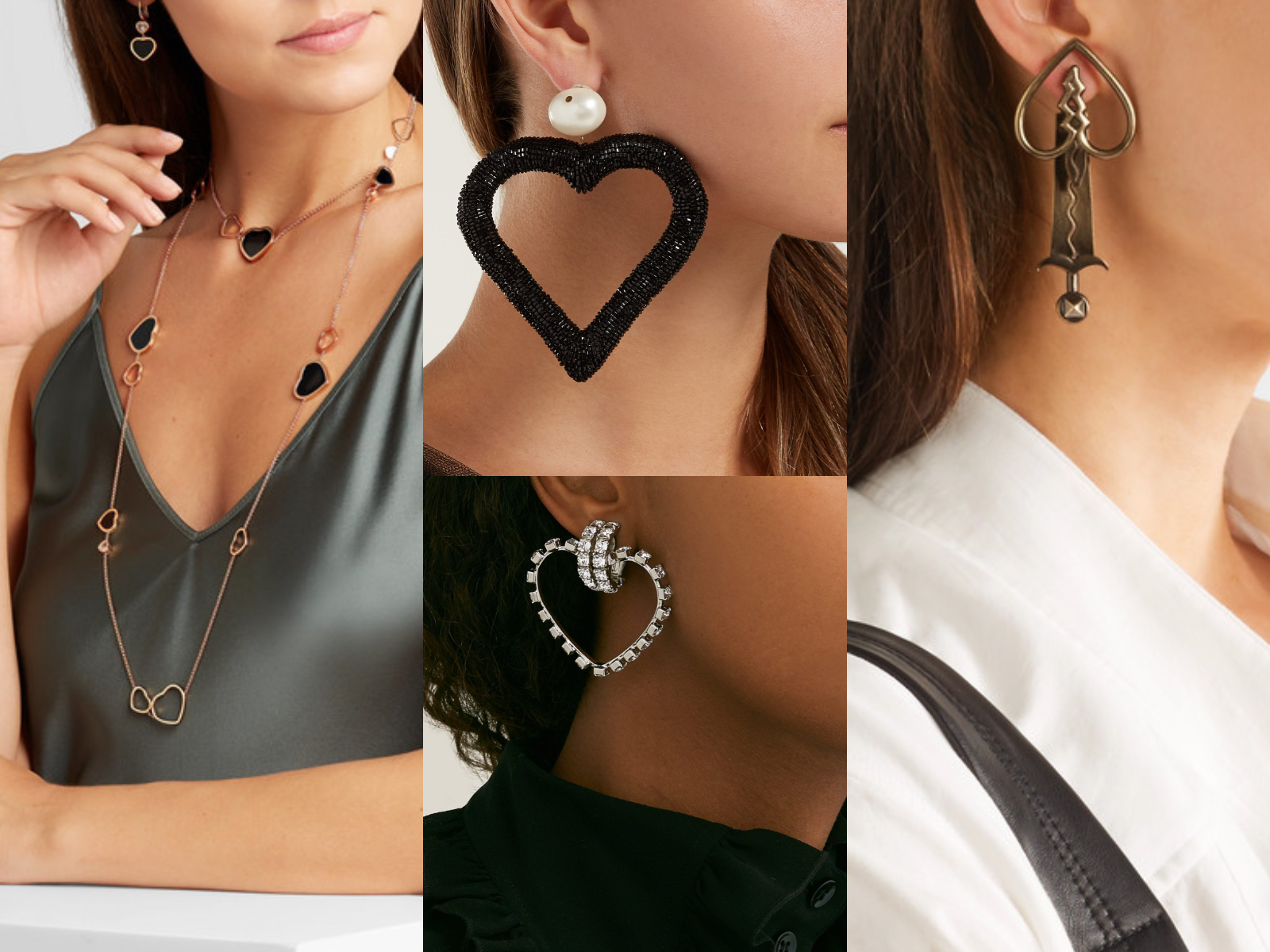 From left to right: Long Gold Black Resin Necklace, Black Beaded Heart Earrings with Pearls, Brushed Gold Rock n'Roll heart Earrings, Crystal Silver Heart Earrings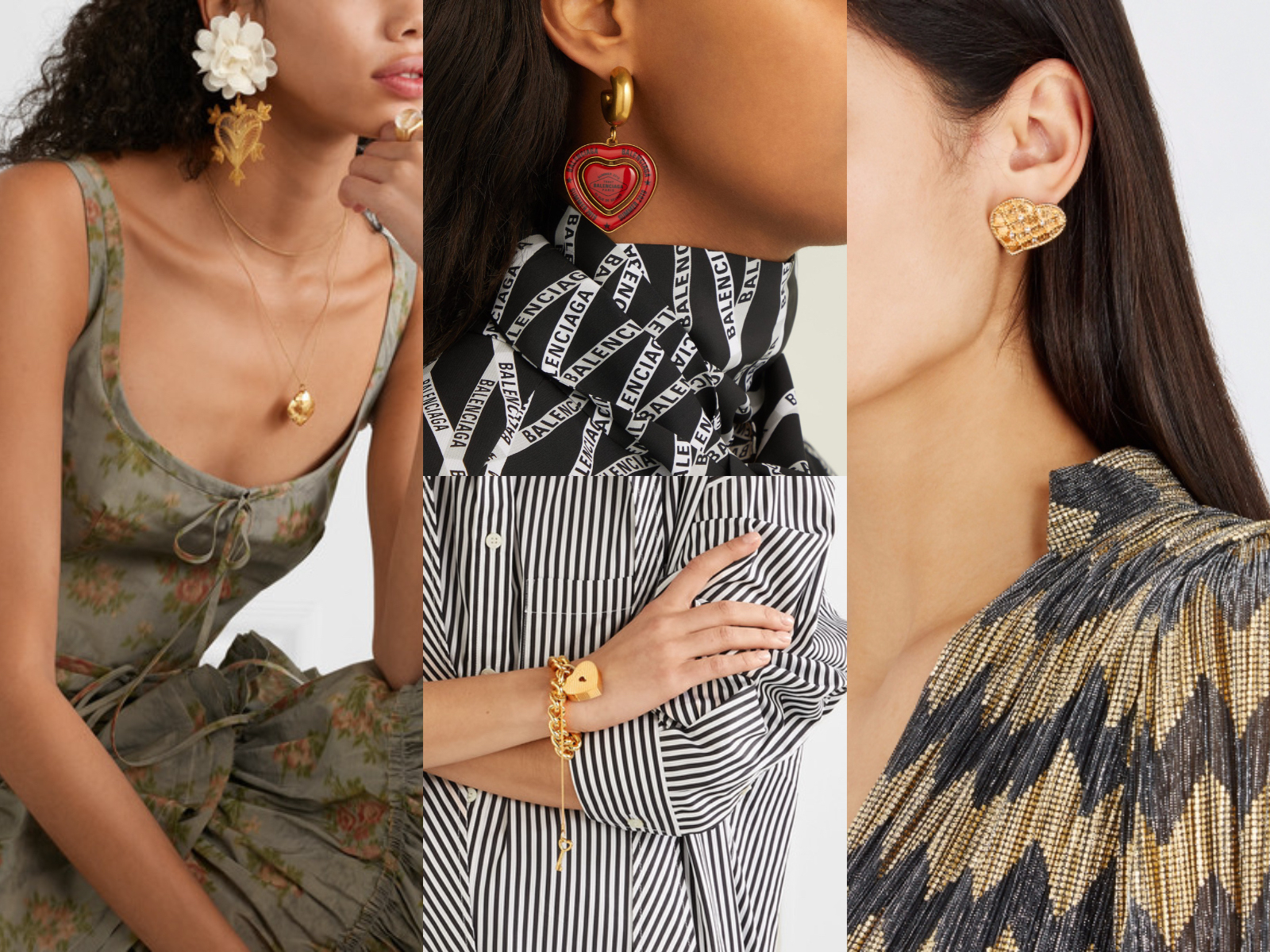 From left to right: White Silk Flower and Gold Heart Earrings, Red Resin Heart and Gold Drop Earrings, Criss Cross Heart Diamond Earrings, Chunky Gold Chain Bracelet with Solid Gold Charm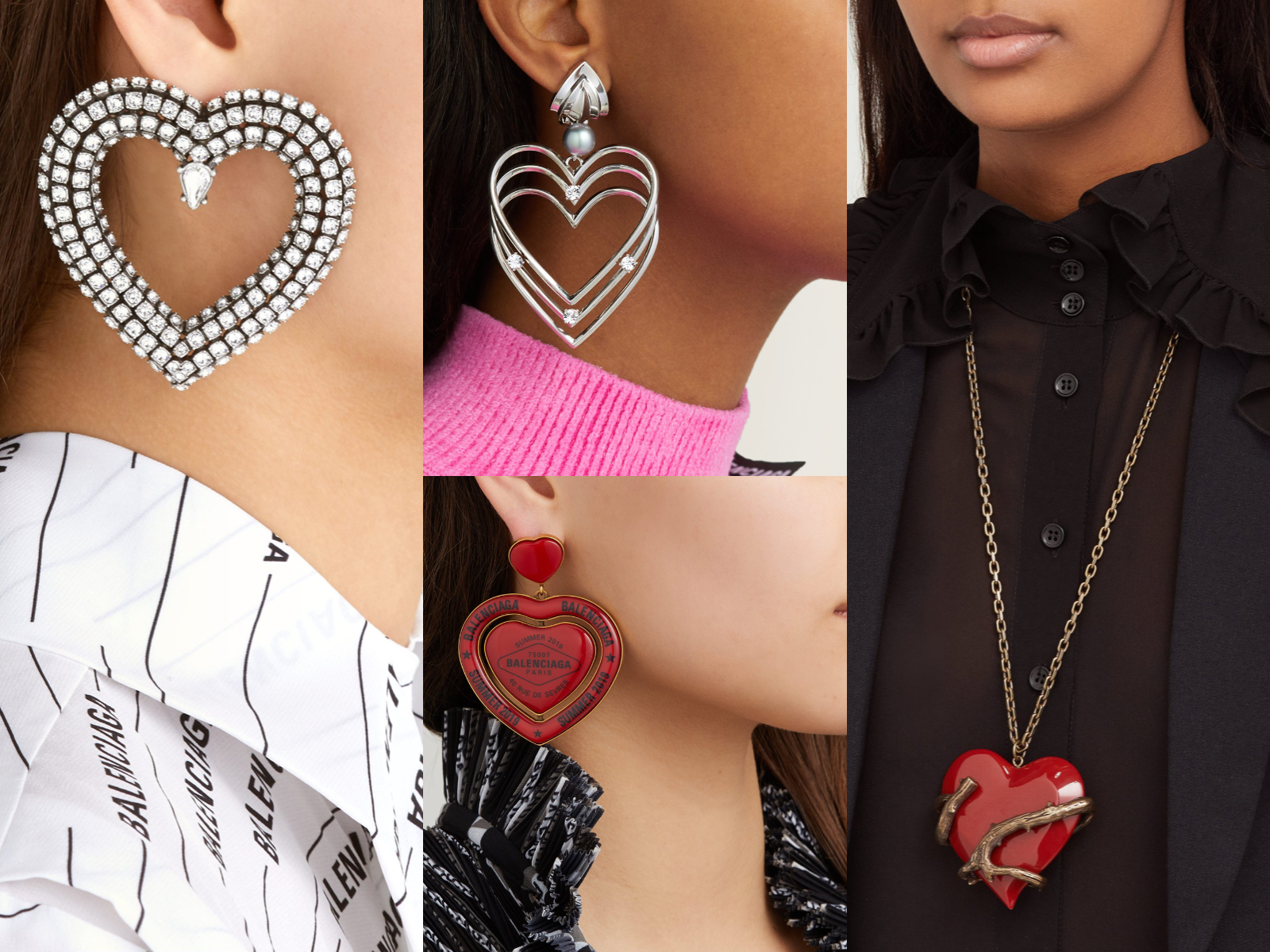 From left to right: XL Crystal Heart Earrings with Diamond Drop, Three Heart Earrings with Grey Pearl, XL Red Resin and Dark Gold Long Necklace, Bright Red Resin Heart Balenciaga Earrings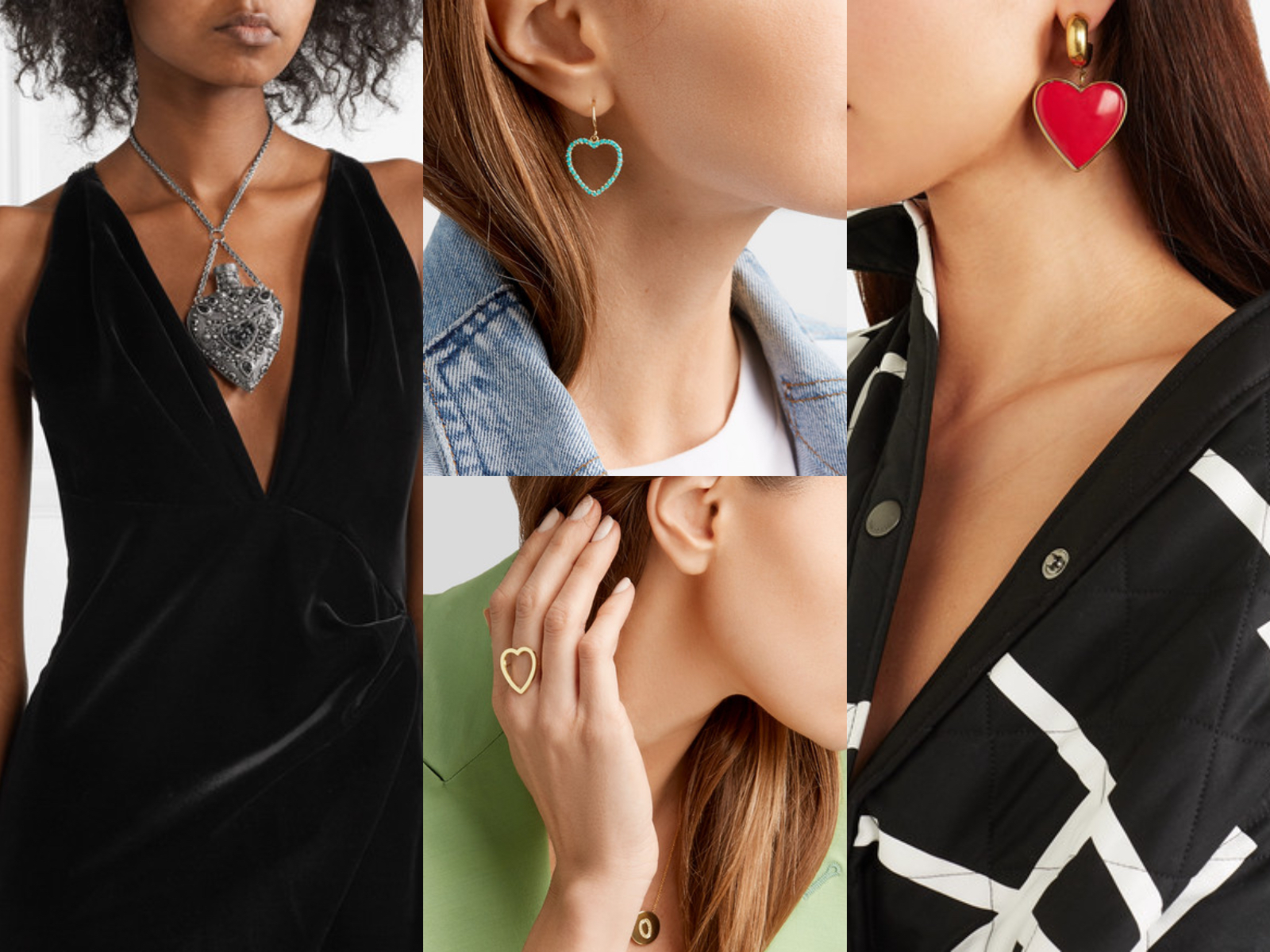 From left to right: Silver and Black Short Tankard Necklace, Turquoise Stone Heart Earrings, Bright Solid Red and Gold Drop Earrings, Solid Gold Open Heart Ring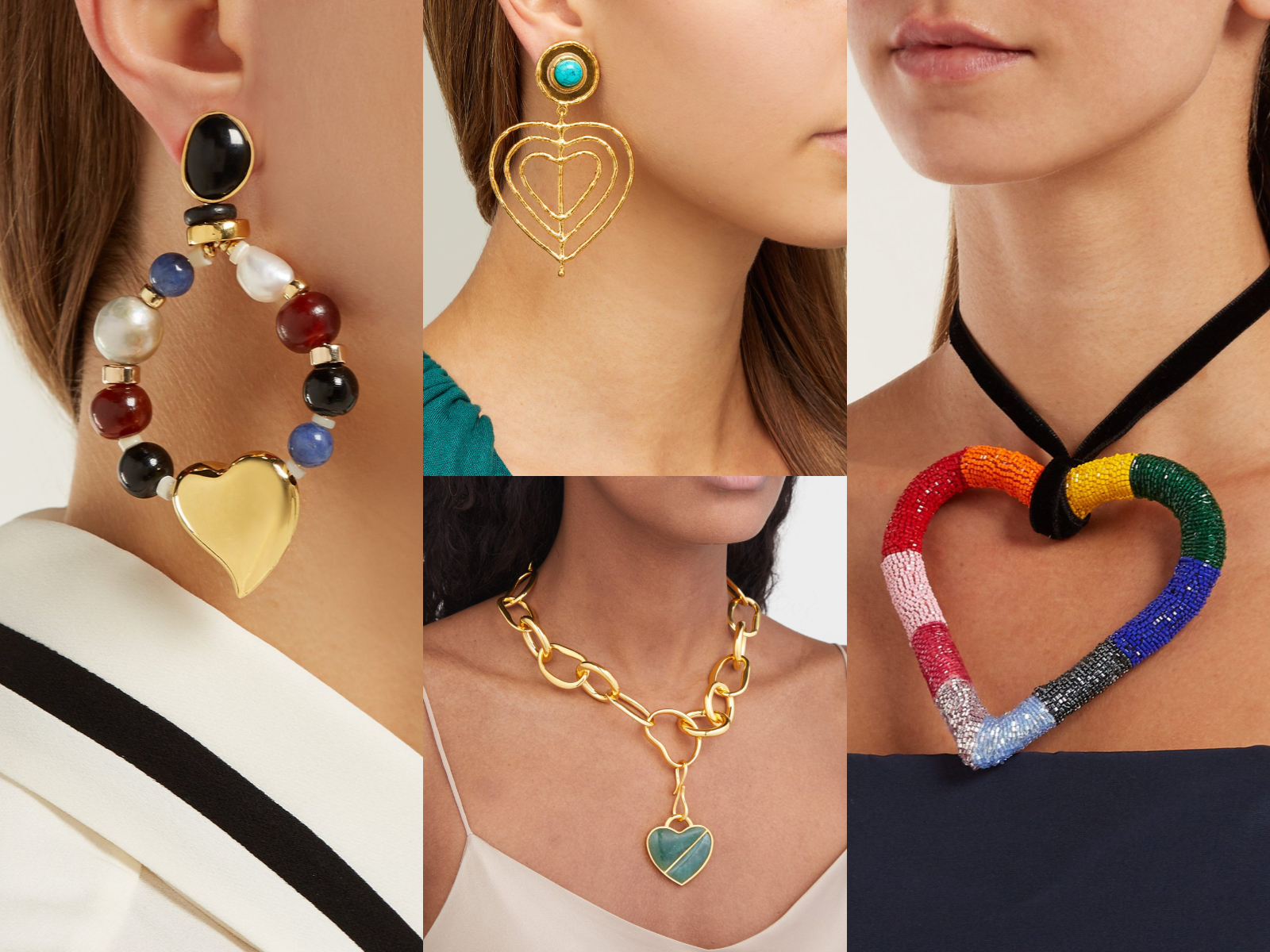 From left to right: Multi-Stone Hoops with Gold Hearts, Triple Gold Heart and Turquoise Stone Earrings, Multi-Coloured Beaded Short Heart Necklace, Short Gold Chain Choker with Green Heart Pendant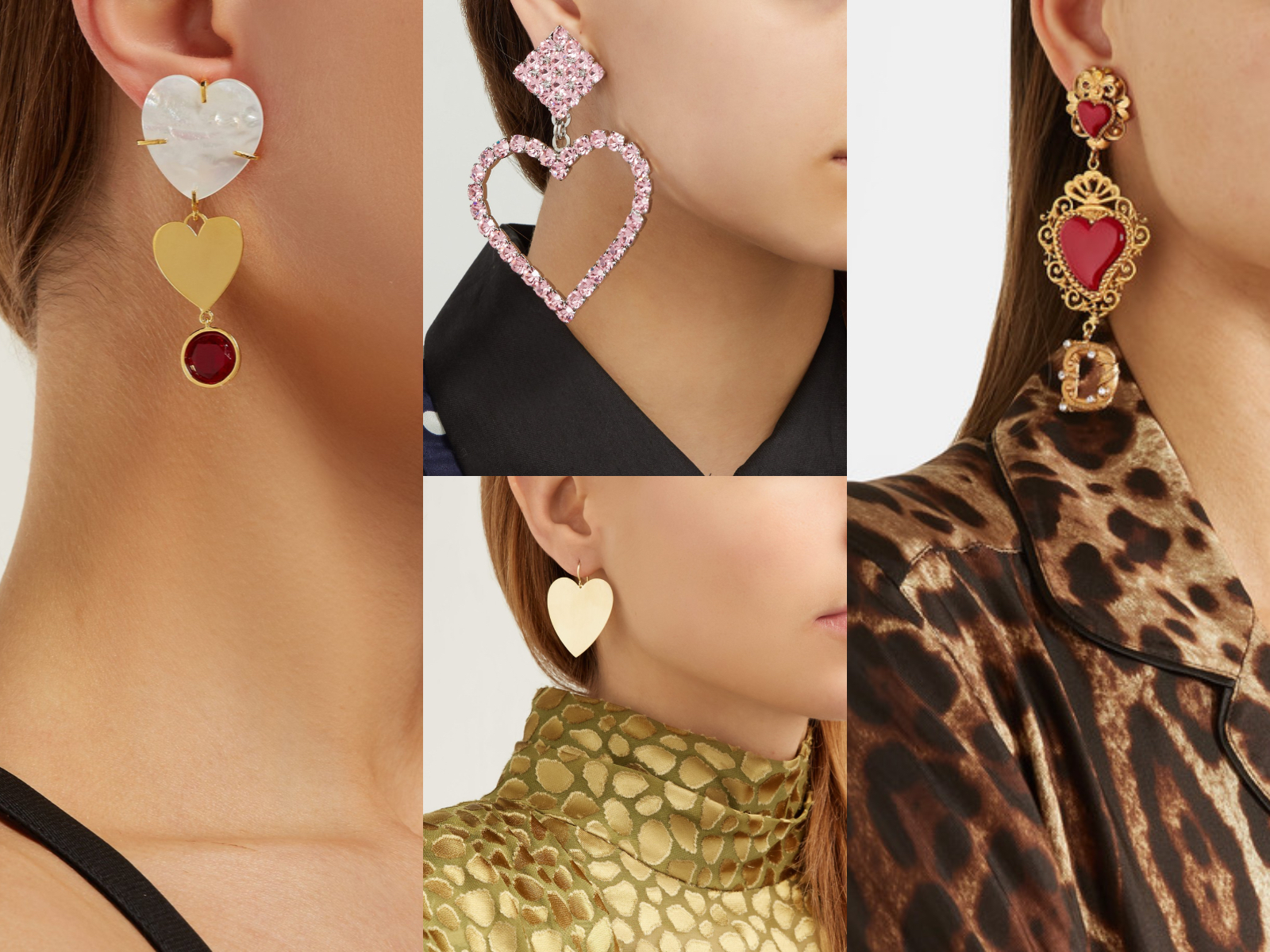 From left to right: Mother of Pearl Gold Heart and Red Stone Earrings, Pink Crystal Heart Earrings, D&G Red Heart with Bright Gold Detail, Solid Shiny Gold Heart Droppers
Image and source credits: Pinterest, matchesfashion, net-a-porter, harveynicohols
{{'2019-05-09T16:26:51.9748737+00:00' | utcToLocalDate }}