Shine Bright this November
1 min {{readingTime}} mins
November has well and truly tumbled onto the scene, bringing with her some nippy winds, torrential rain flurries and a bleak scene outside our windows.
As the weather outside cools down, it's that time of year when our winter diaries heat up with a whole host of festive soirees and glitzy parties.
There's no better time of year to open up the box of all things glitzy, bejewelled and oh so sparkly! With designers taking inspiration from all things glamourous and kitsch, party season is about to turn up the heat with the beautiful plethora of beguiling and eye-grabbing pieces up for grabs.
If there's any time of year to go big, go bold and a little OTT then the season of sugar and spice and all things nice delivers a wonderland of inspiration ready to set your winter look alive!
Make a beeline for deep and rich statement necklaces saturated in an array of gemstones and crystals.Colourful cocktail rings stacked in an abundance of eye-grabbing stones and chandelier droppers studded in a little razzle-dazzle glitz are the perfect way of taking your drab winter wardrobe to standout-fab!
Amp up the elegance, the luxury and the desire just in time for the most magical season of the year and we guarantee you'll stand out in the spotlight for all the right reasons!
From left to right: Side Slope Crystal Square with Crystal Tassels, Crystal Dinosaur with Black Tassel Earrings, Crystal Short Necklace with Faux Pearl Drops, Triple Pearl Anklet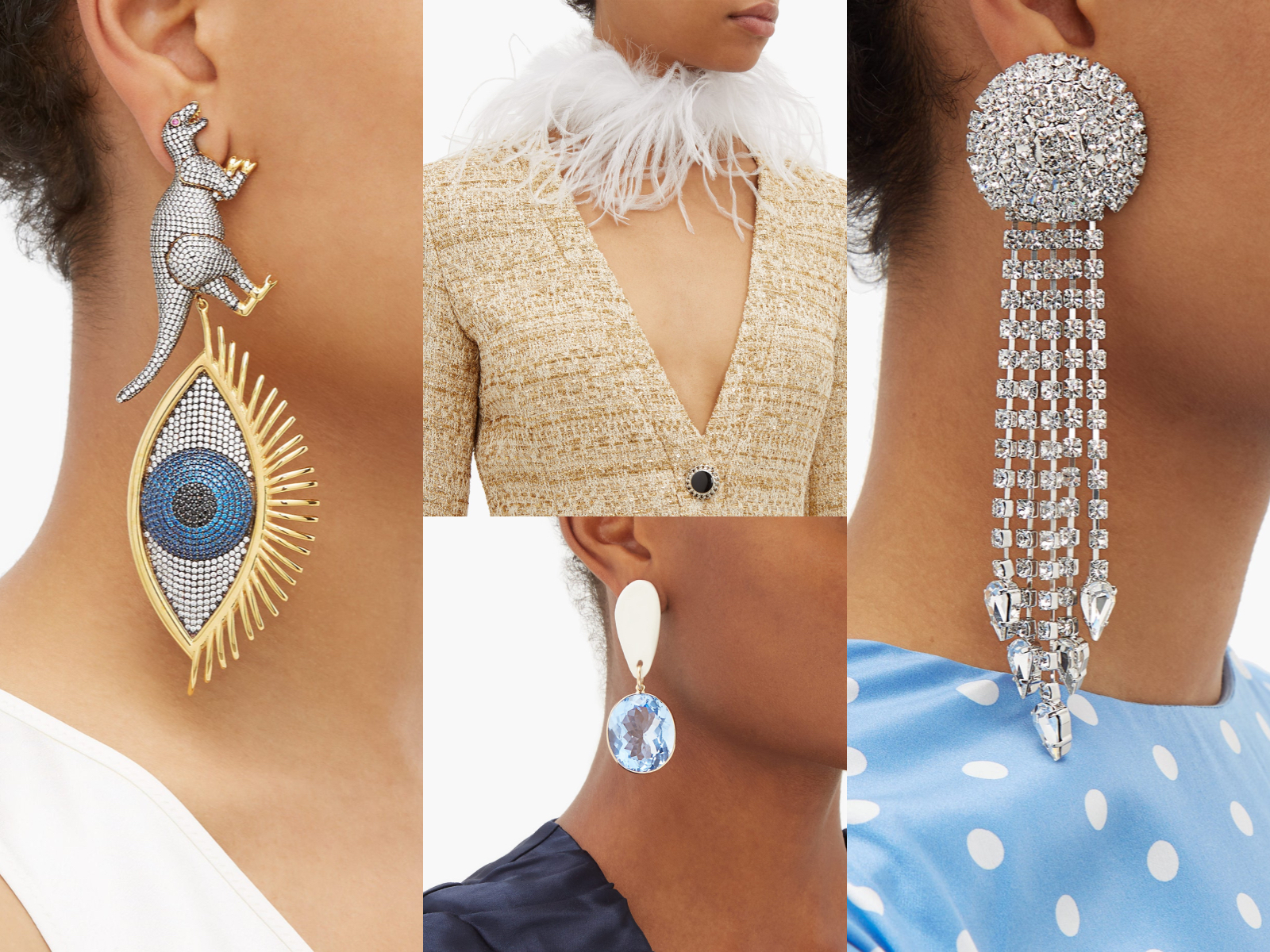 From left to right: Crystal Dinosaur and Evil Eye Earrings, White Feather Choker, XL Crystal Stud with Crystal Tassel Droppers, White Oval Earring with Light Blue Gem Droppers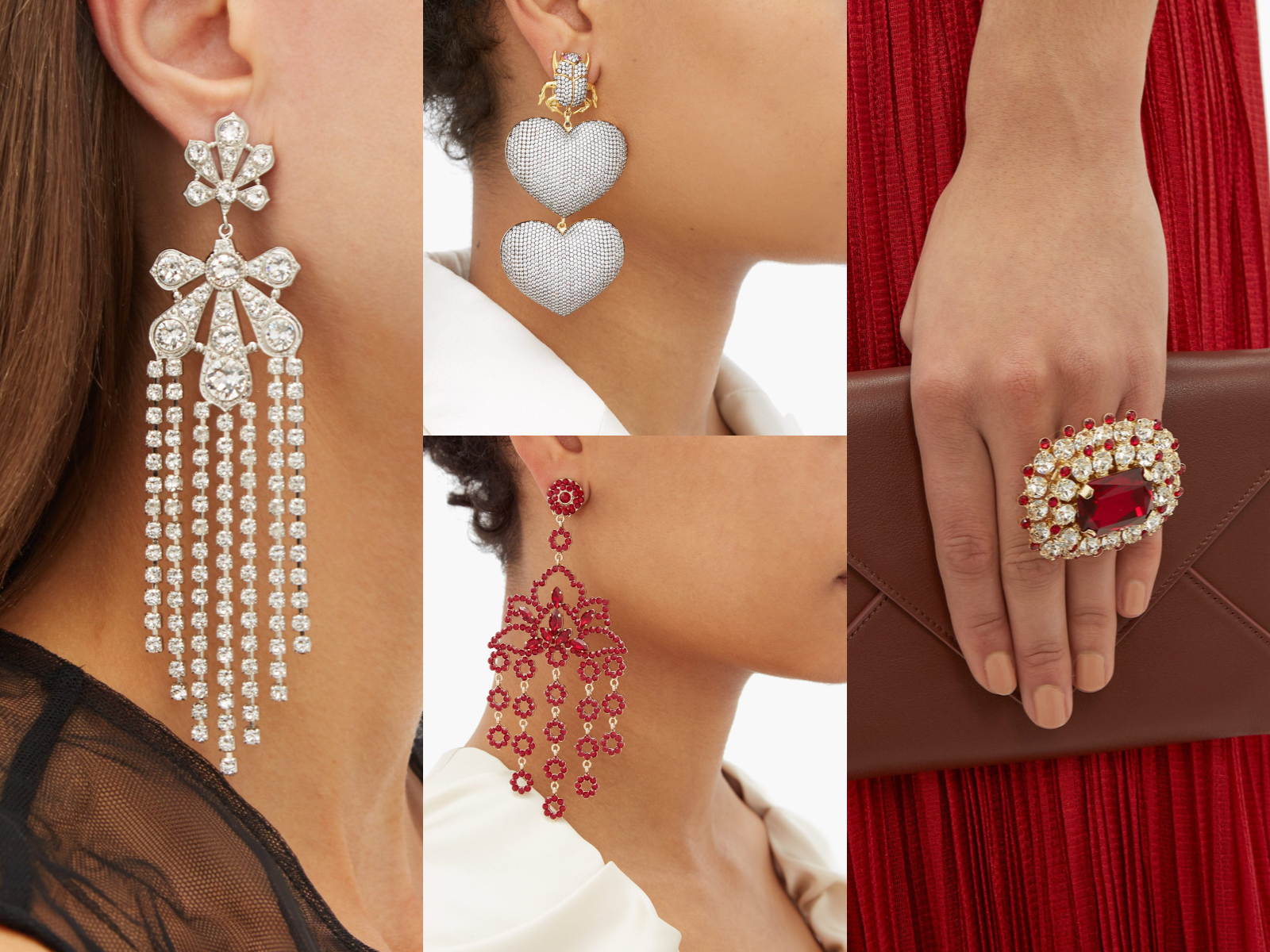 From left to right: Silver flower Stud with Crystal Tassel Droppers, Solid Crystal Heart and Scarab Beetle Earrings, XL Red and Crystal Rectangular Ring, Red Lotus Tassel Earrings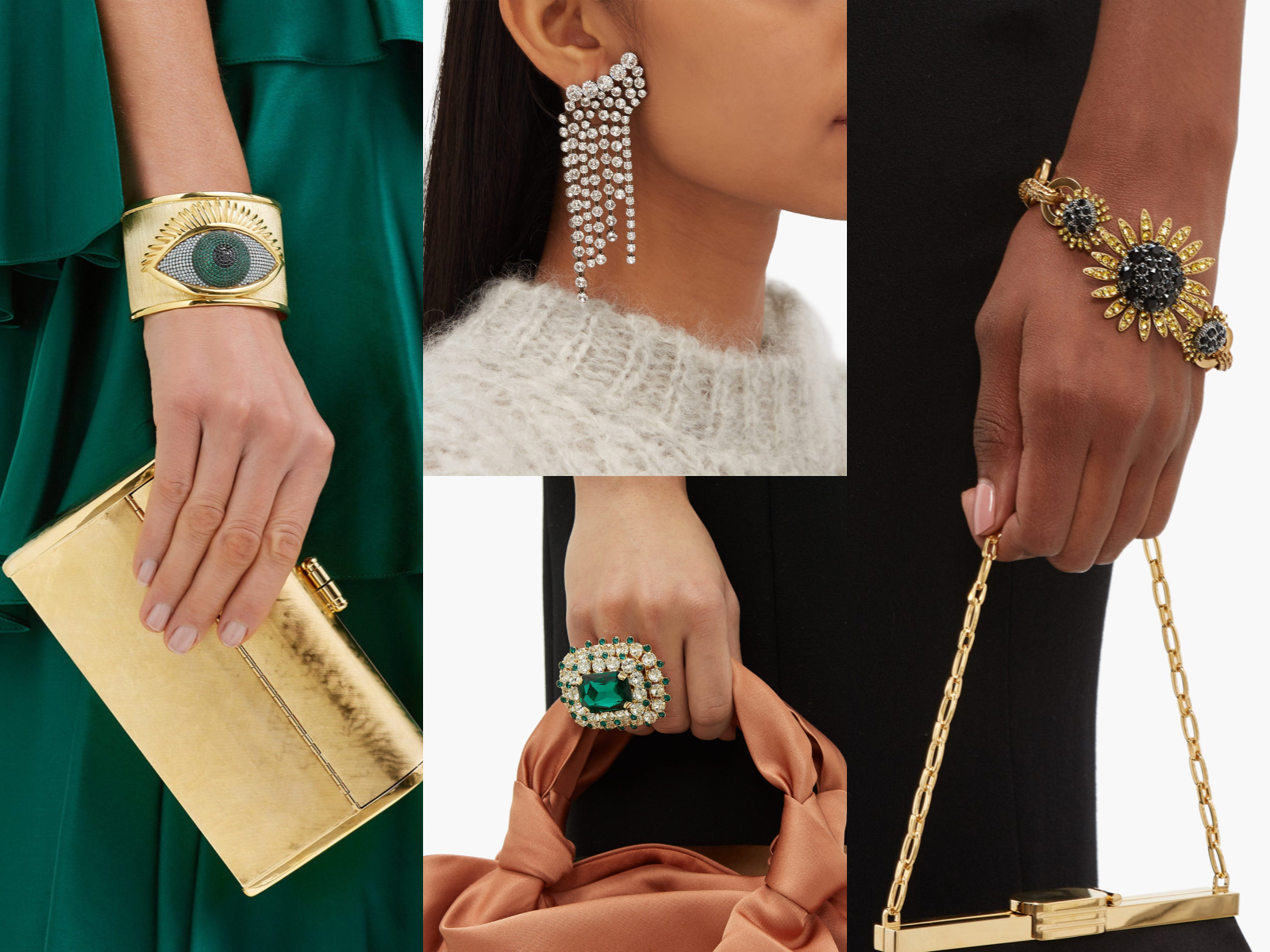 From left to right: Solid Gold Evil Eye Crystal Bangle, Round Crystal Waterfall Earrings, Crystal Sunflower Bracelet, XL Emerald and Crystal Ring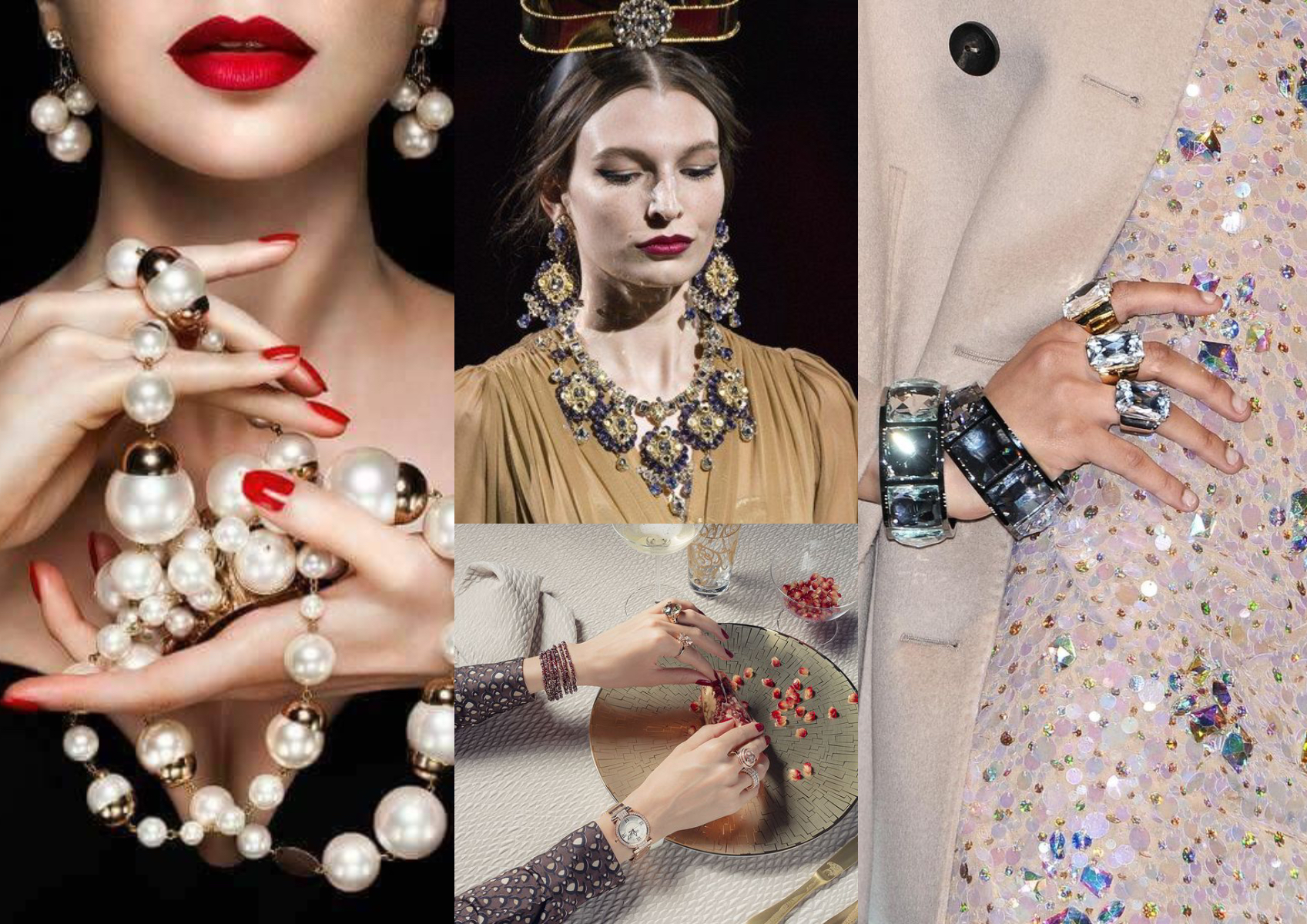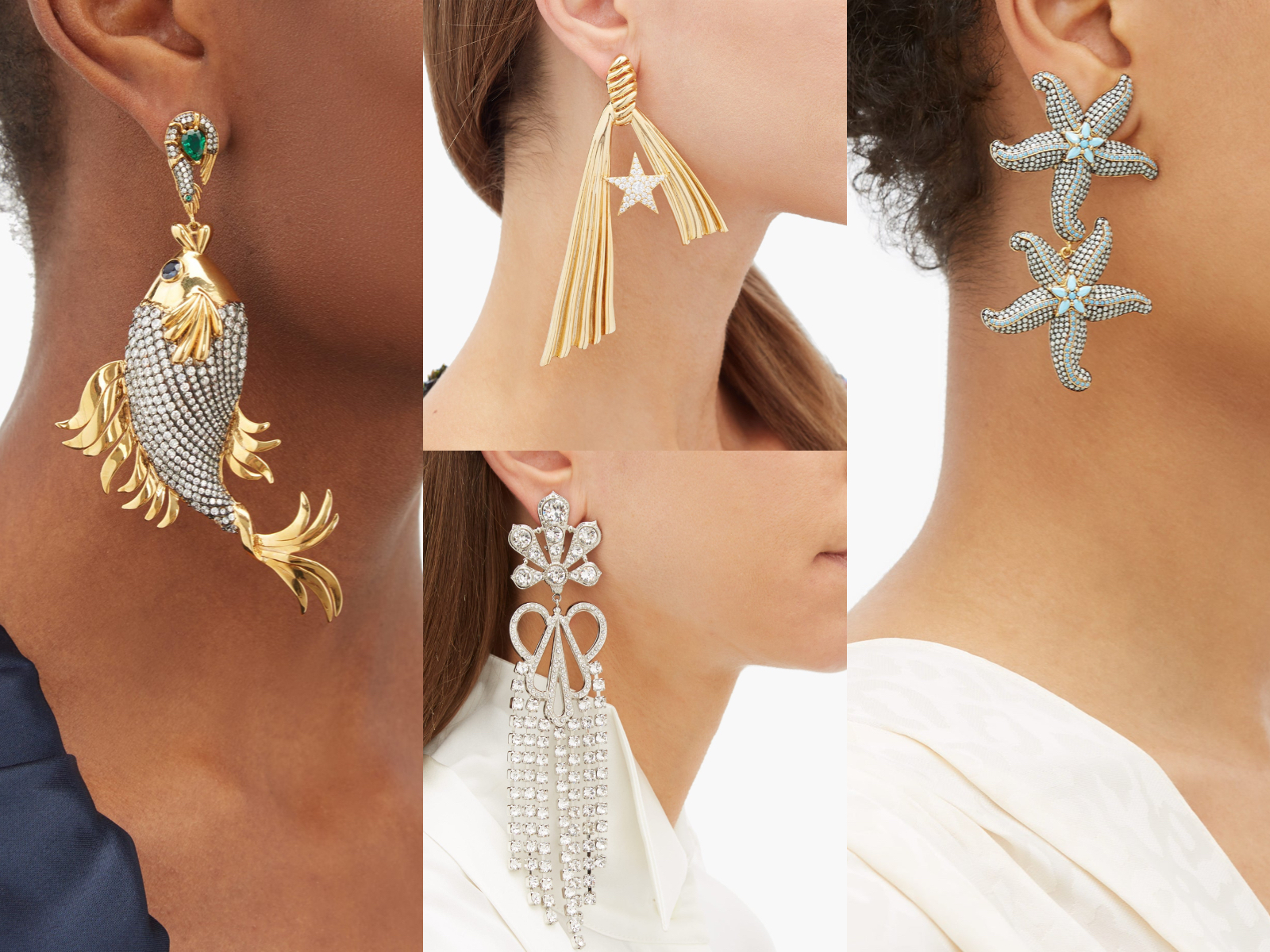 From left to right: Gold, Crystal and Emerald Koi Fish Droppers, Gold Inverted 'V' and Crystal Star Earrings, Crystal Jewelled Starfish Earrings, Palm Flower and Crystal Tassel Droppers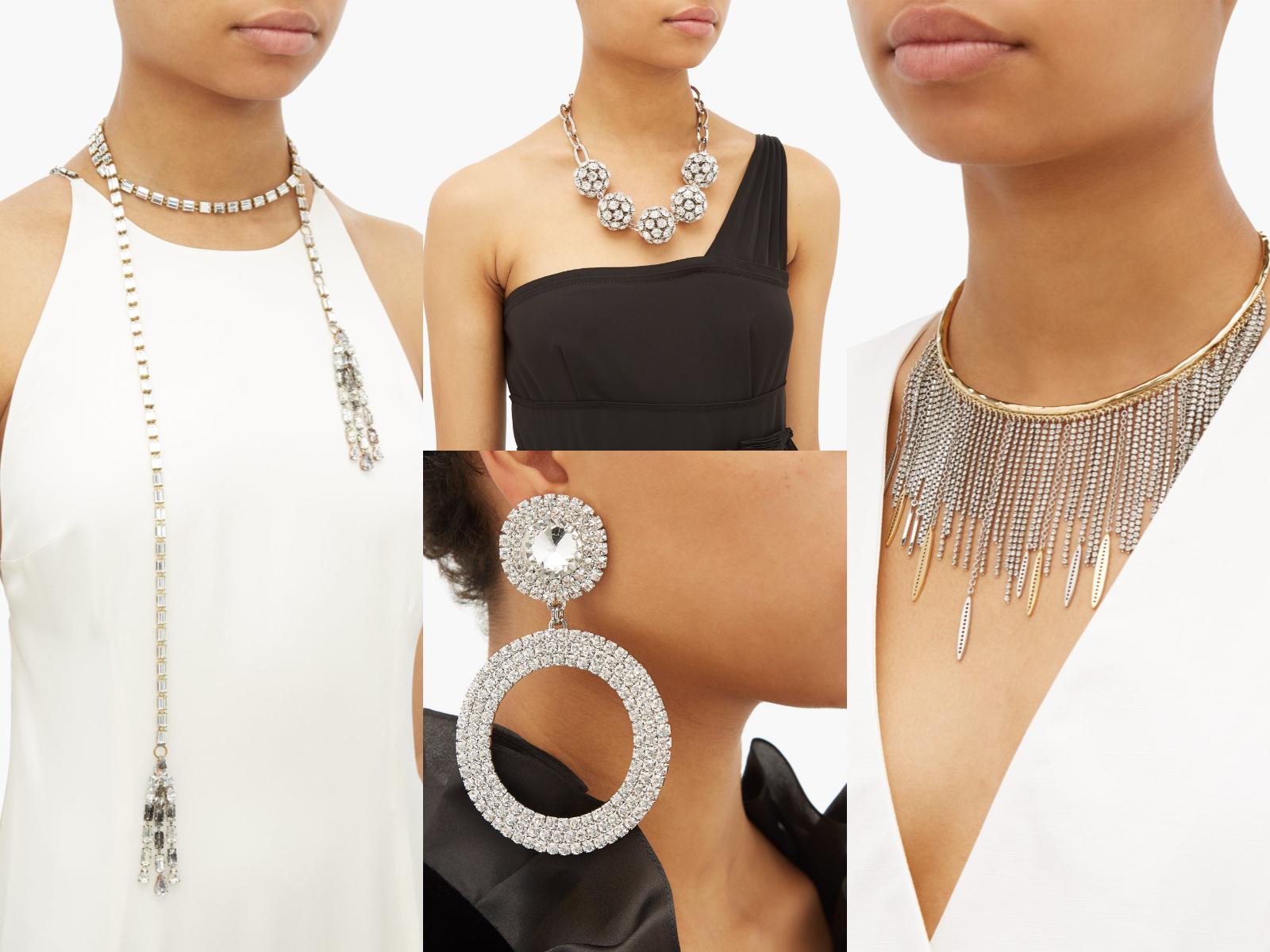 From left to right: Fine Crystal Long Wrap around Necklace, Crystal Ball Short Necklace, Silver fine Chain on Solid Gold Choker, Crystal XL Hoop Stud Earrings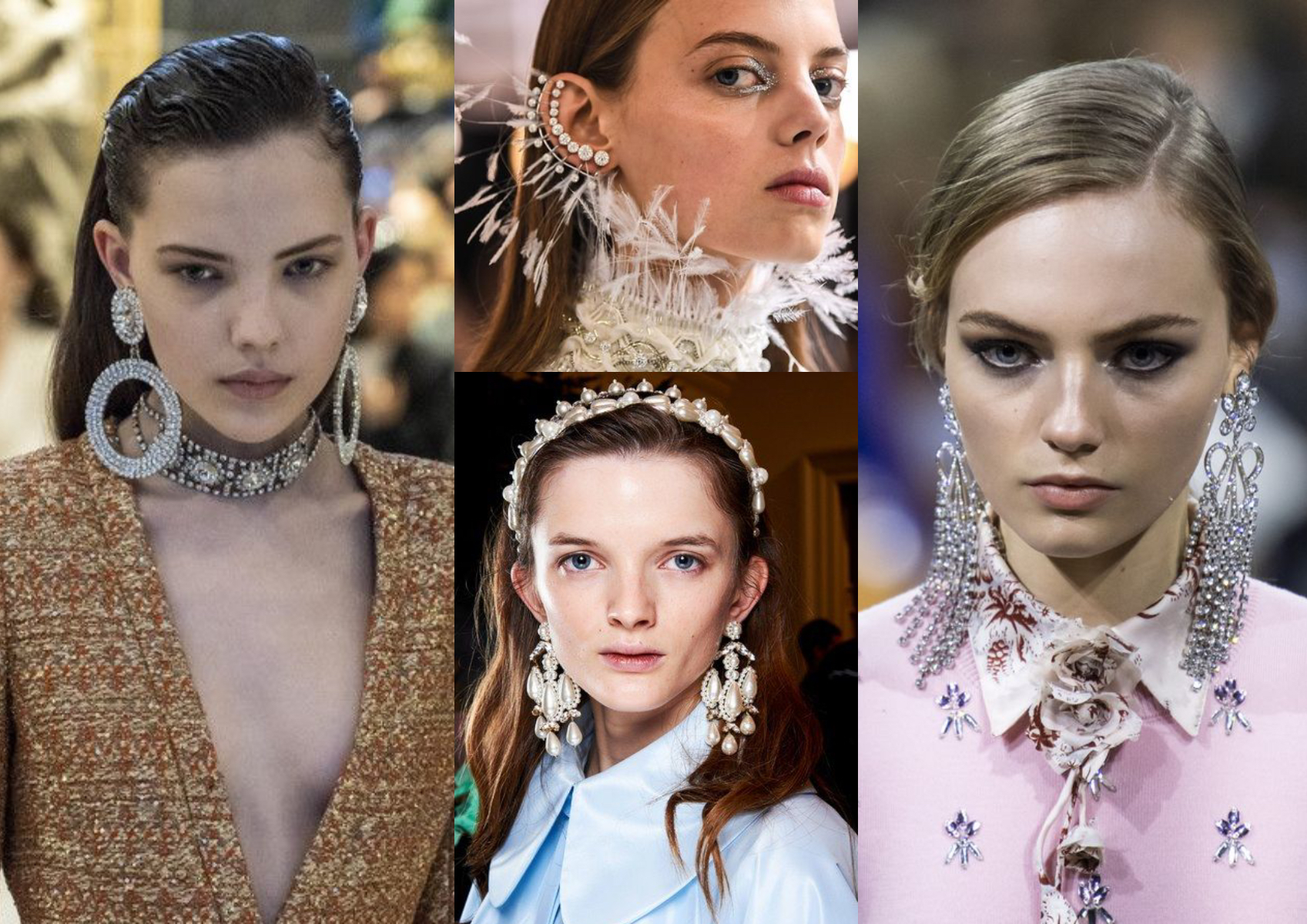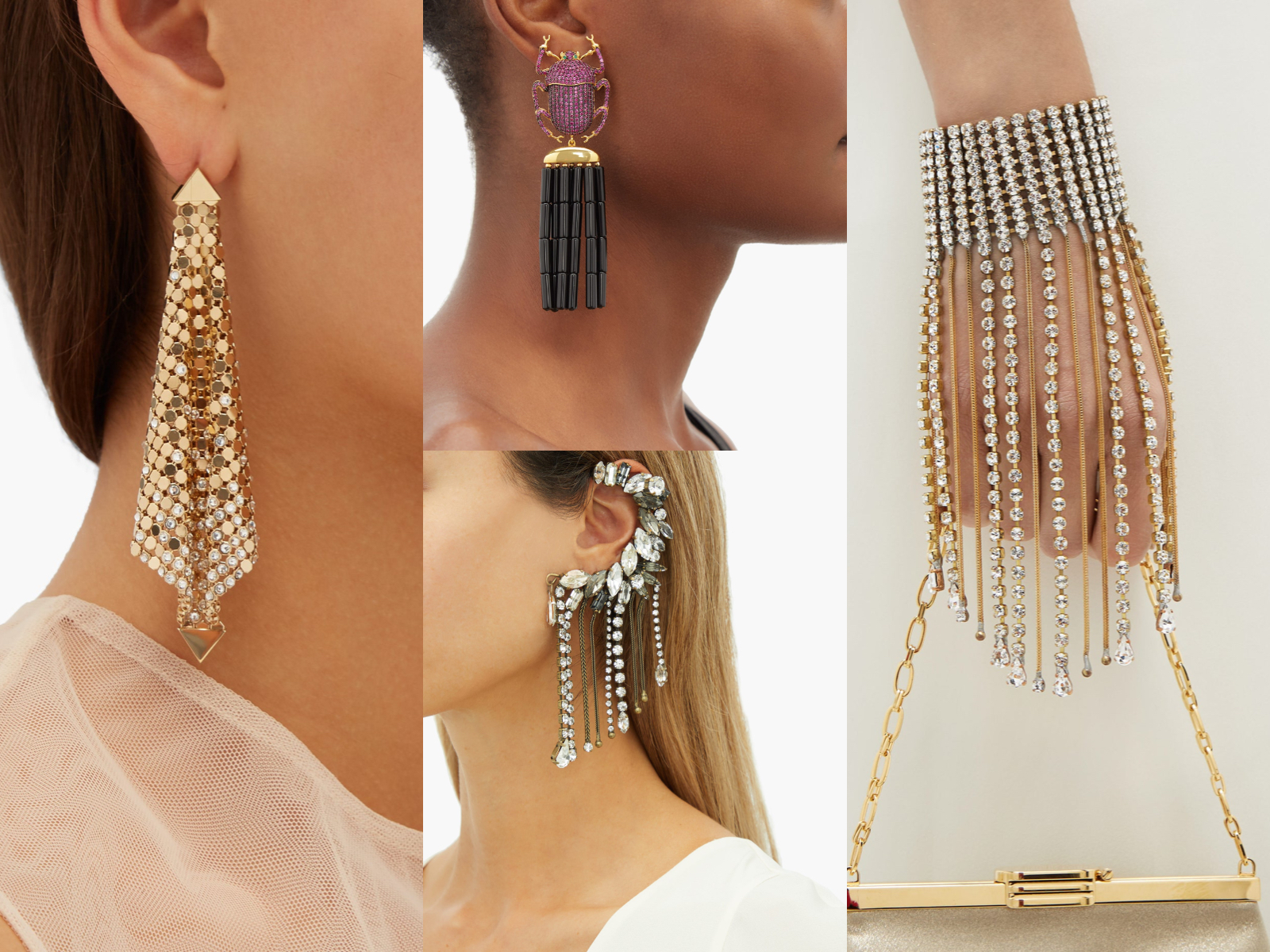 From left to right: Gold Chanmail Hankerchief Earrings, Purple Beaded Scarab Beetle Earrings, Crystal and Fine Gold Tassel Bracelet, Crystal and Chandelier Tassle Ear Cuff
Image and source credits: matchesfashion, pinterest, vogue
{{'2019-11-07T20:16:28.5485084+00:00' | utcToLocalDate }}