Out with the Old, In with the Bold
1 min {{readingTime}} mins
The slew of super-sleek and sophisticated minimalistic pieces have outshone as the go-to pieces for day-to-day wearing and red carpet soirees. Delicate, dainty and off-duty cool, the days of simple adornment has had its day.
Autumn is notoriously a season of change and a perfect chance to revive, refresh and replenish your jewellery box. So it is rather fitting that a new wave of jewellery showstoppers are will be demanding the fashion spotlight.
Gone are the days of intricate delicacies as it's time to welcome the big, the bold, the mismatched, the unique and your new jewellery bff's! There's no better way to reel in the approach of a new season than with a loud an proud entrance!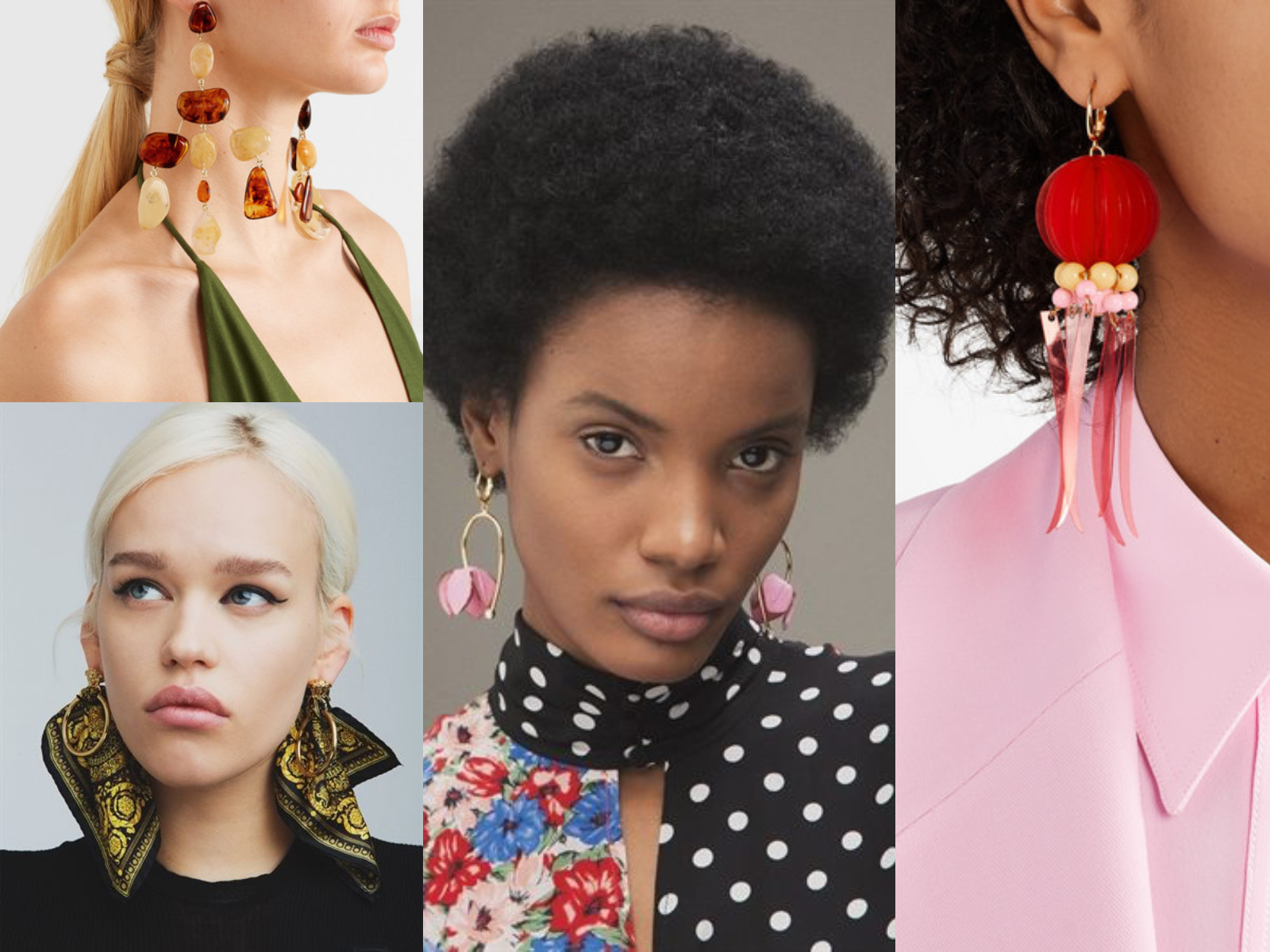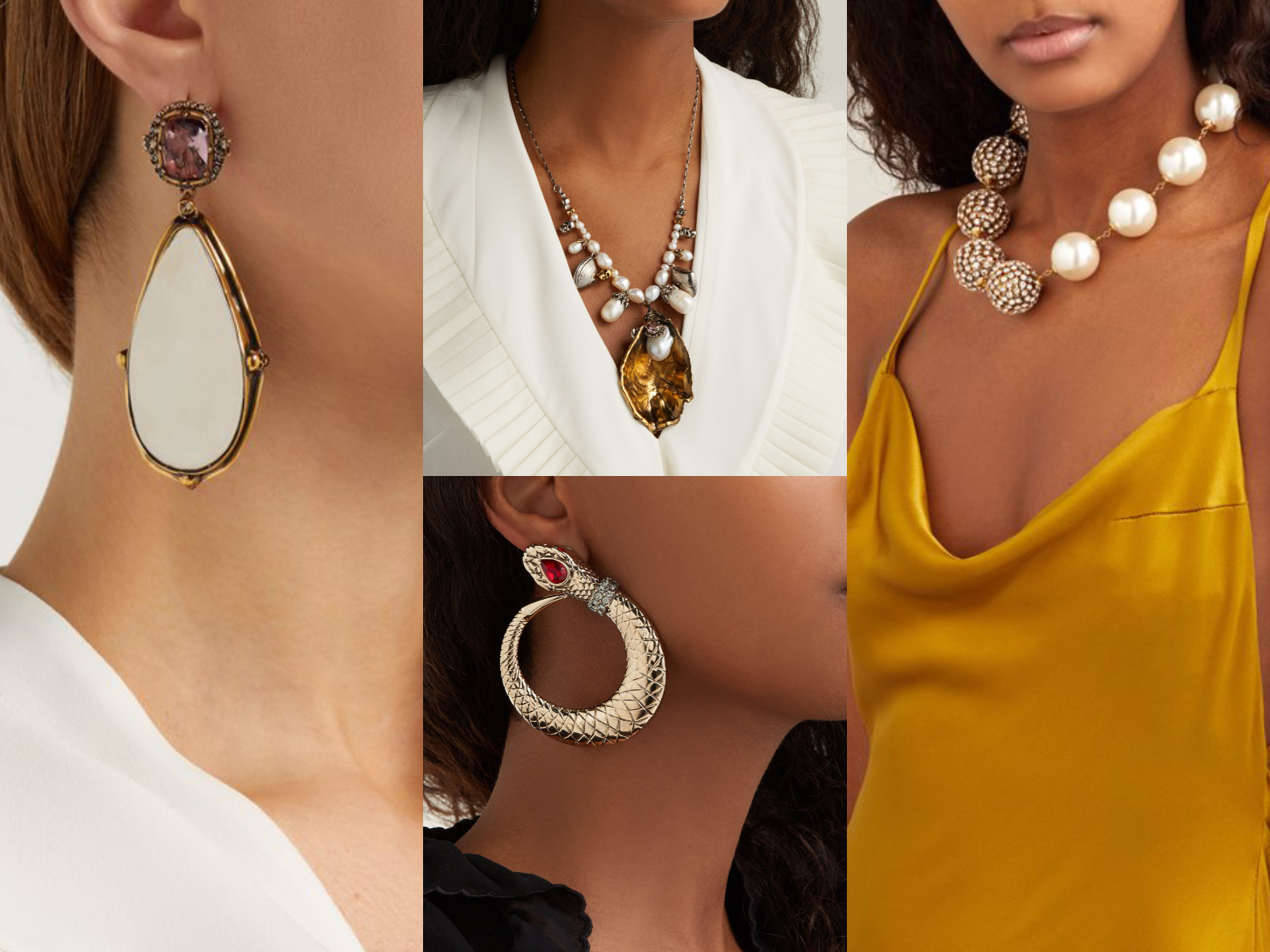 Think oversized shapes and patterns, a pick n'mix of fabrics and textures, unpredictable lengths and a cocktail of colour mixes and you'll arrive at the A/W'18 sneak-peak show!
Here are our must-have pieces making their way onto our ever-growing Wishlist for September!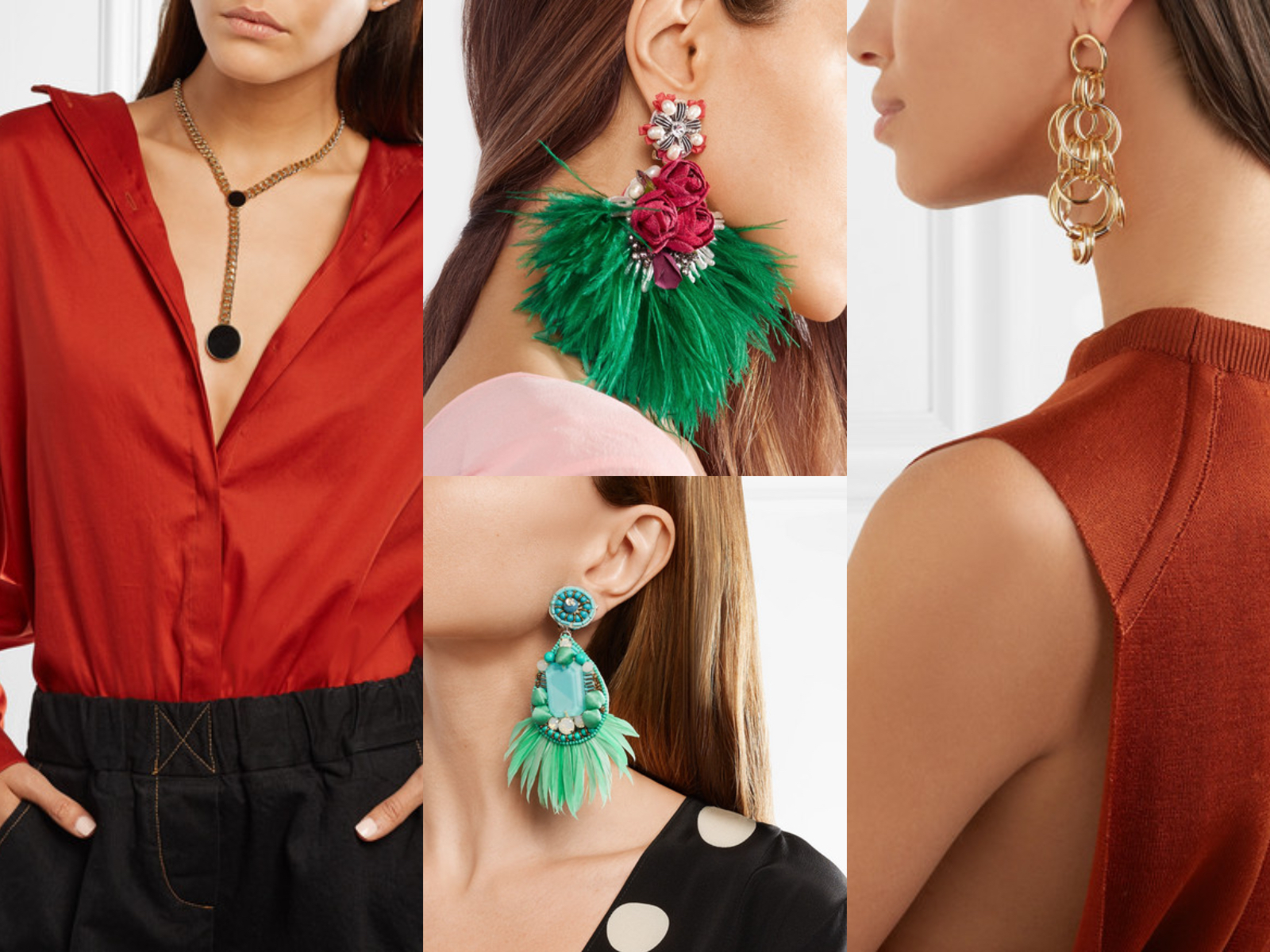 From left to right: Black Stone Gold Drop Necklace, Green Feather Rose Droppers, Gold Multi-hoop Droppers, Mint Jewel and Feather Earrings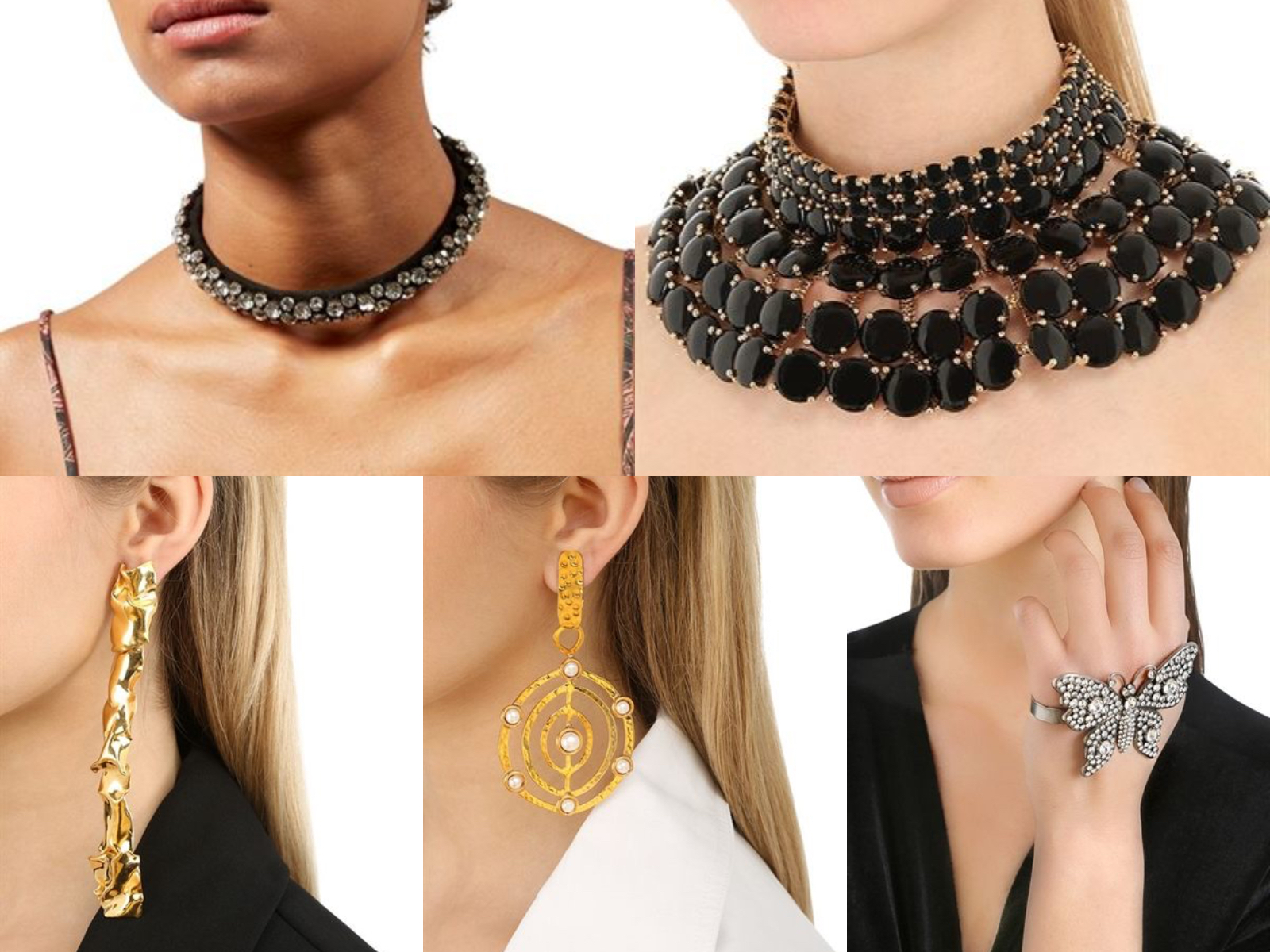 From left to right: Black Crystal Choker, Layered Black Jewel Necklace, Silver Butterfly Hand Bracelet, Yellow Gold and Pearl Maze Earrings, Long Twisted Gold Droppers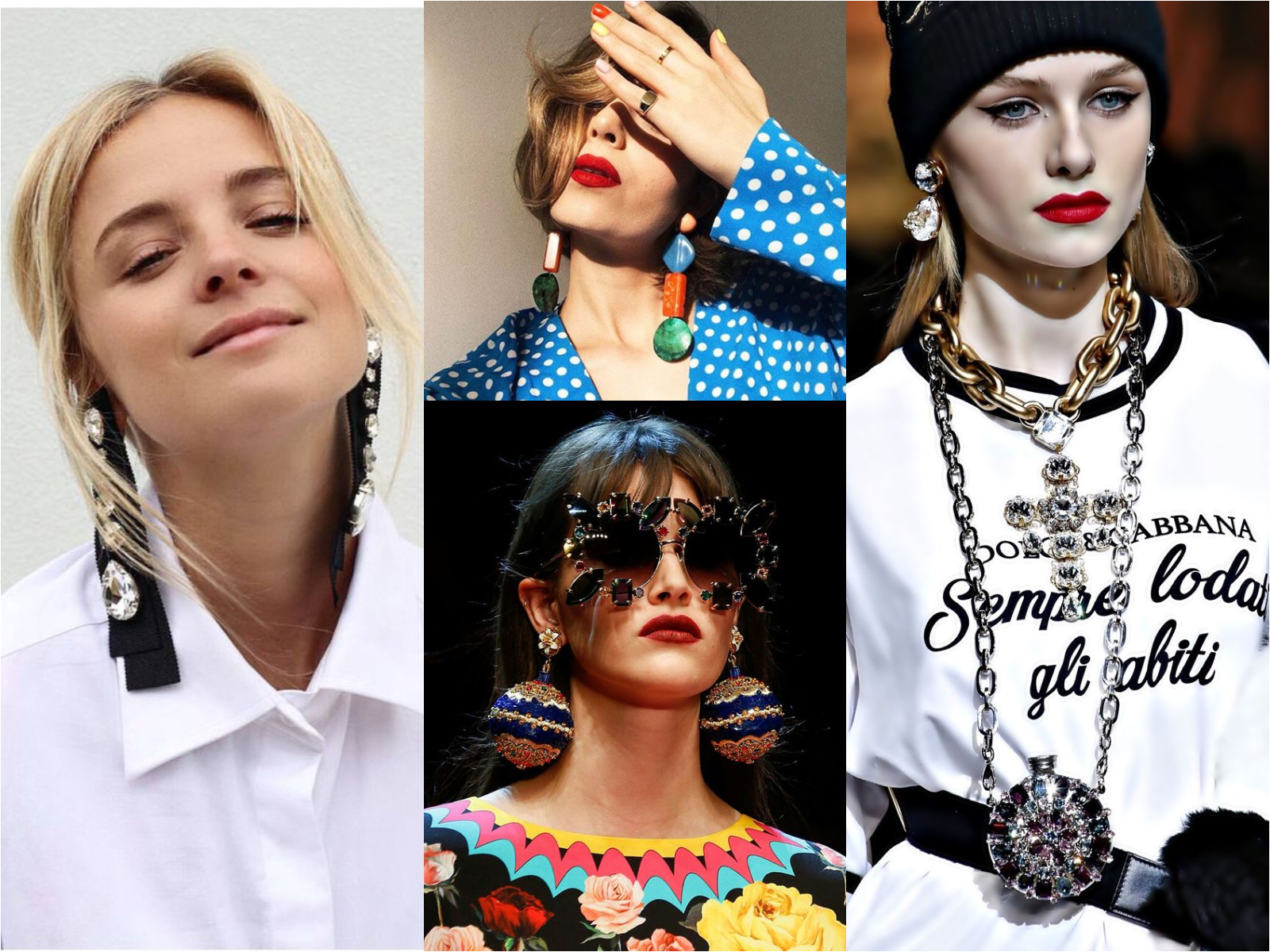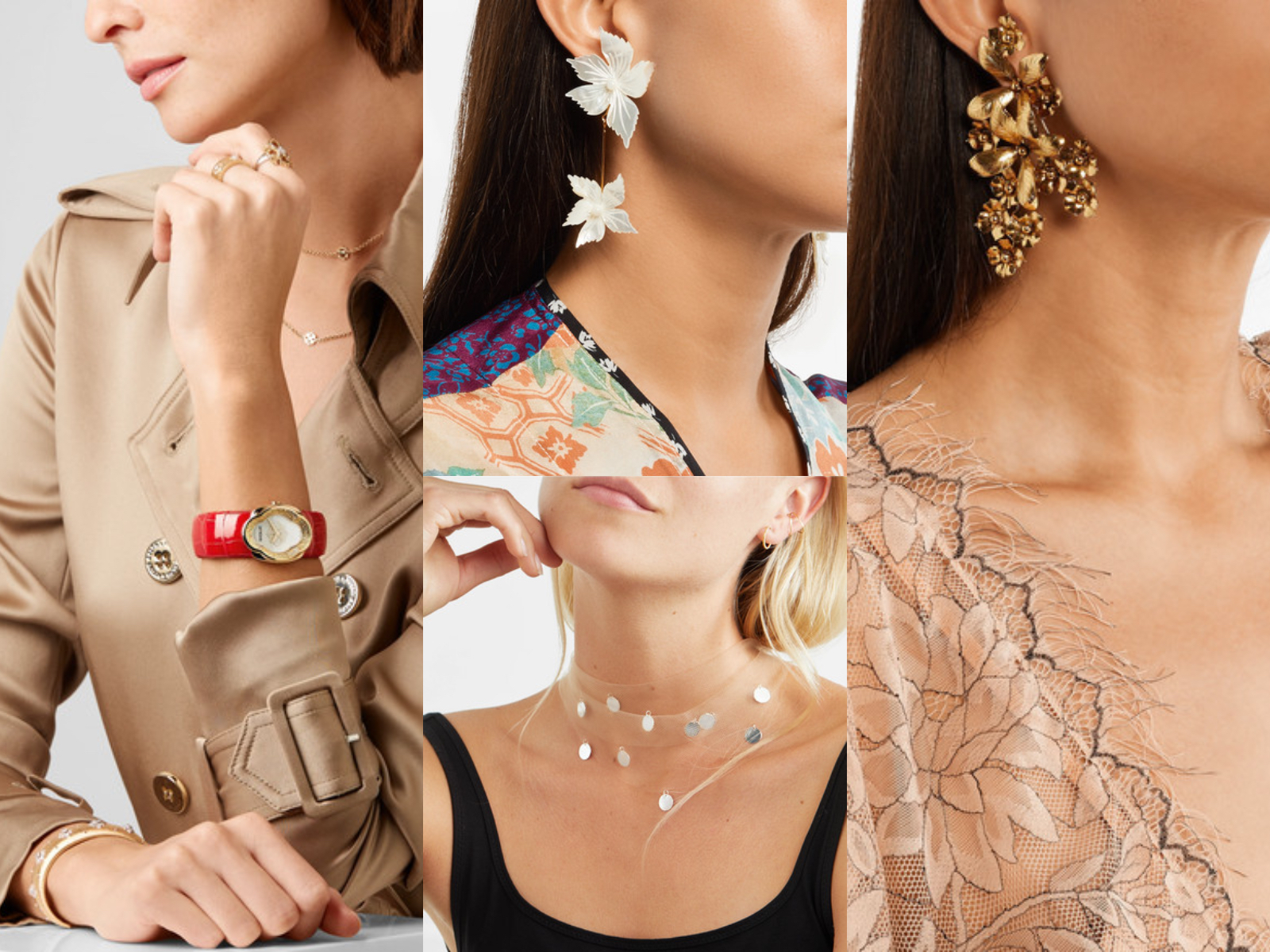 From left to right: Red Wristwatch, Fabric Flower Droppers, Tarnished Gold Flower Earrings, Fabric Sequined Necklace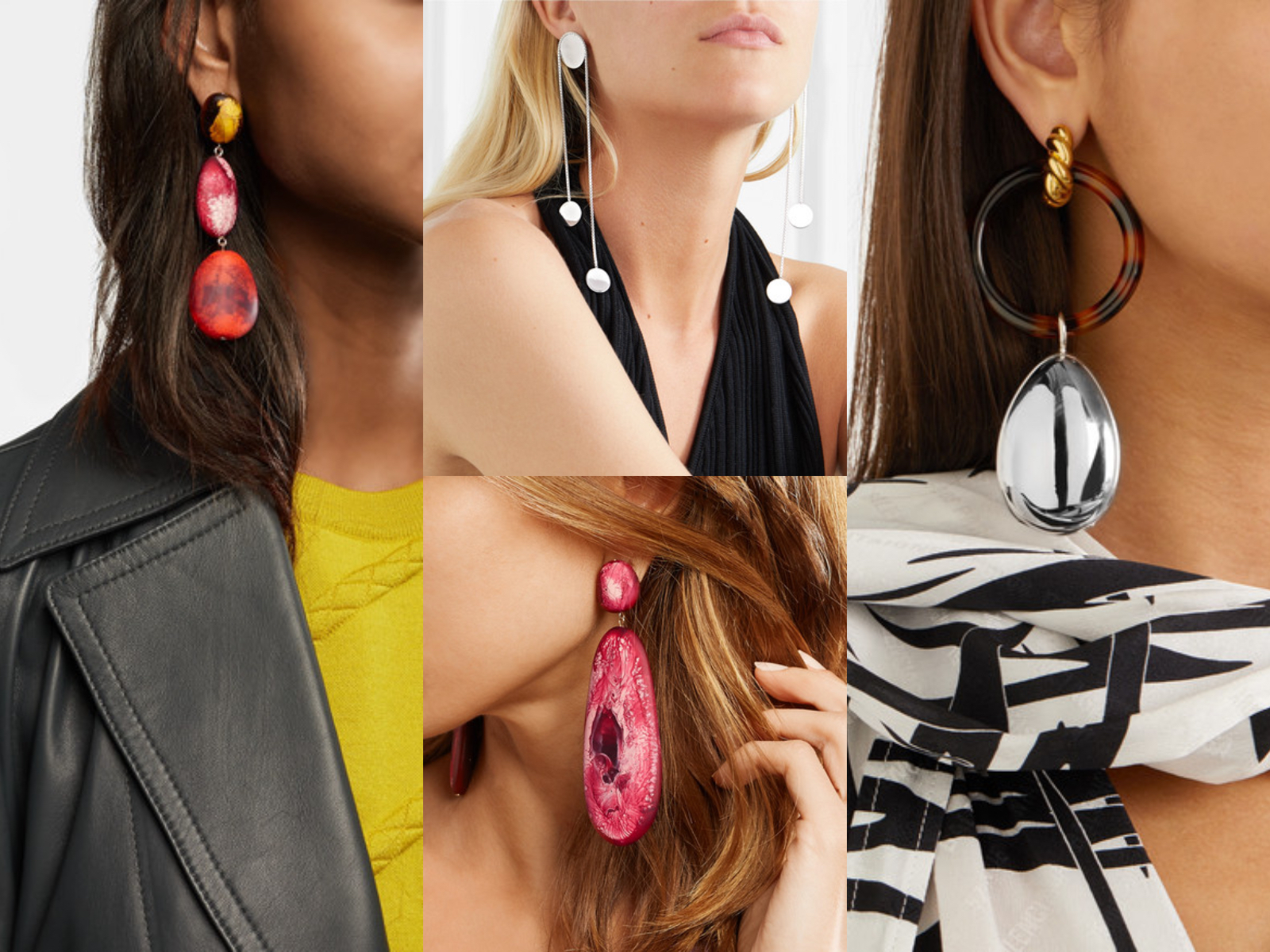 From left to right: Three Tier Pebble Droppers, Silver Disc Assymetrical Earrings, Resin Hoops with Silver Drop, Pink Marble Pebble Earrings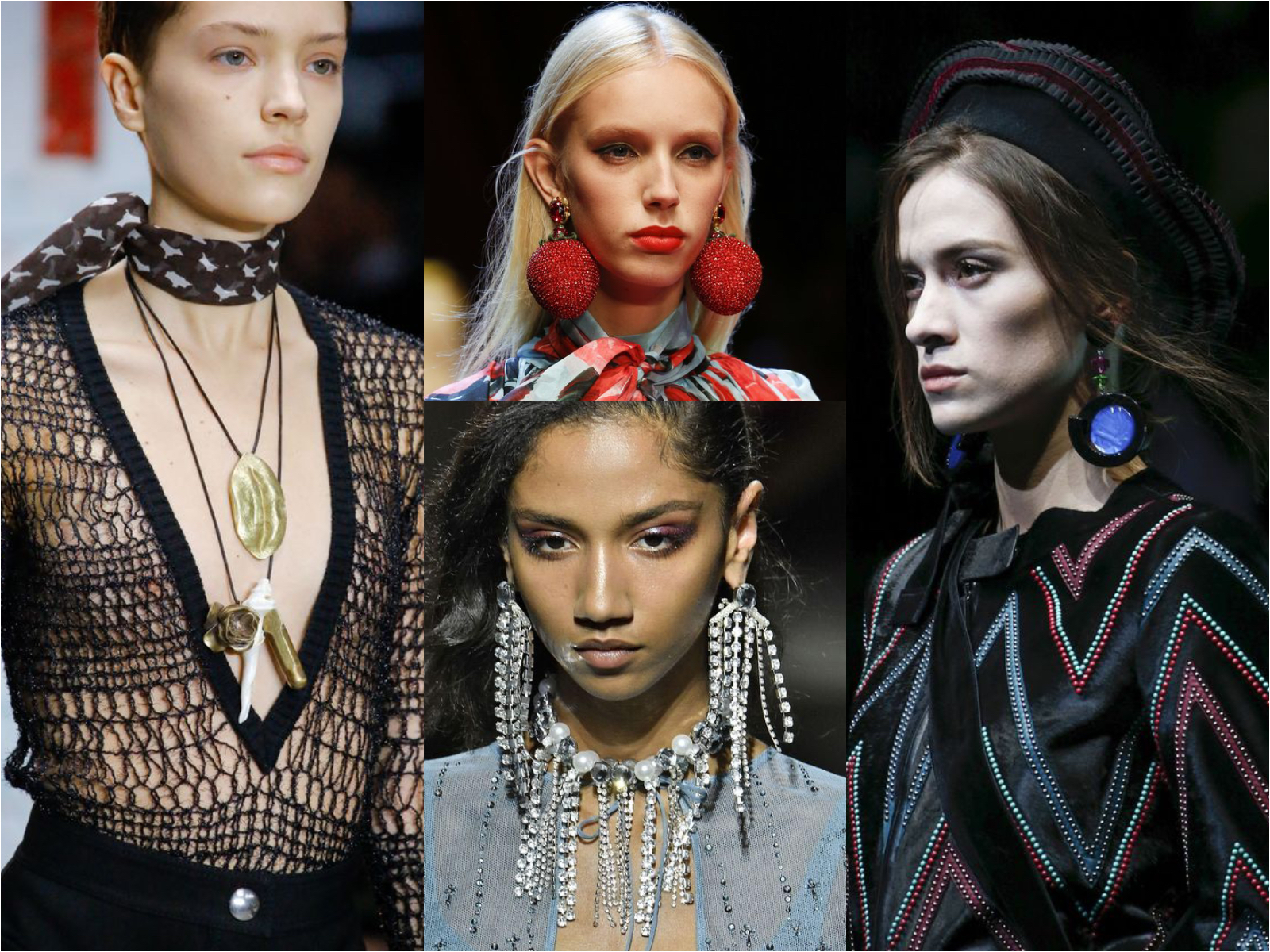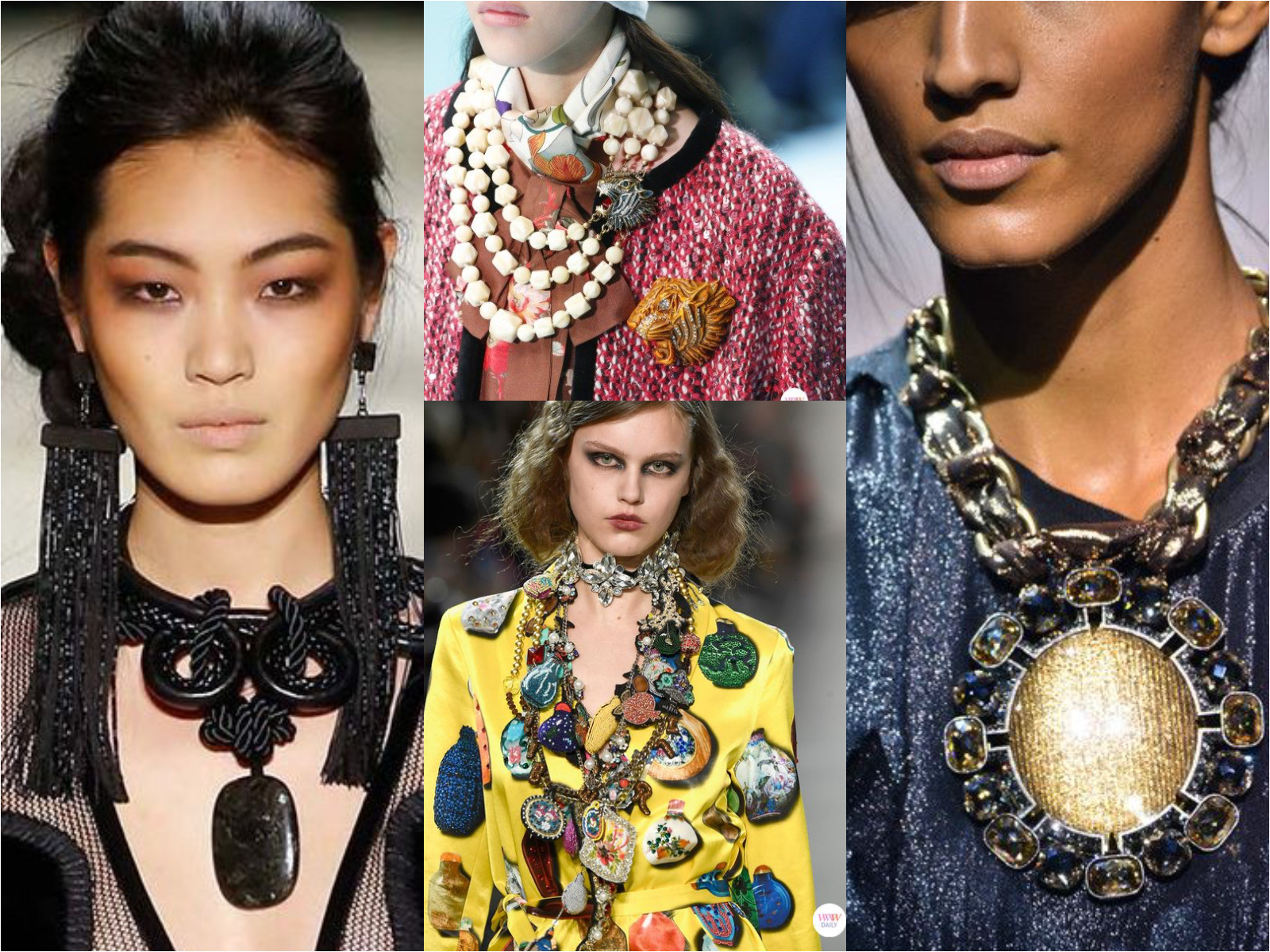 From left to right: Cream Rose Drops, XL Black Flower Earrings, Pink and Green Bead Flower 3D Earrings, Pink Green Yellow Felt Flower Earrings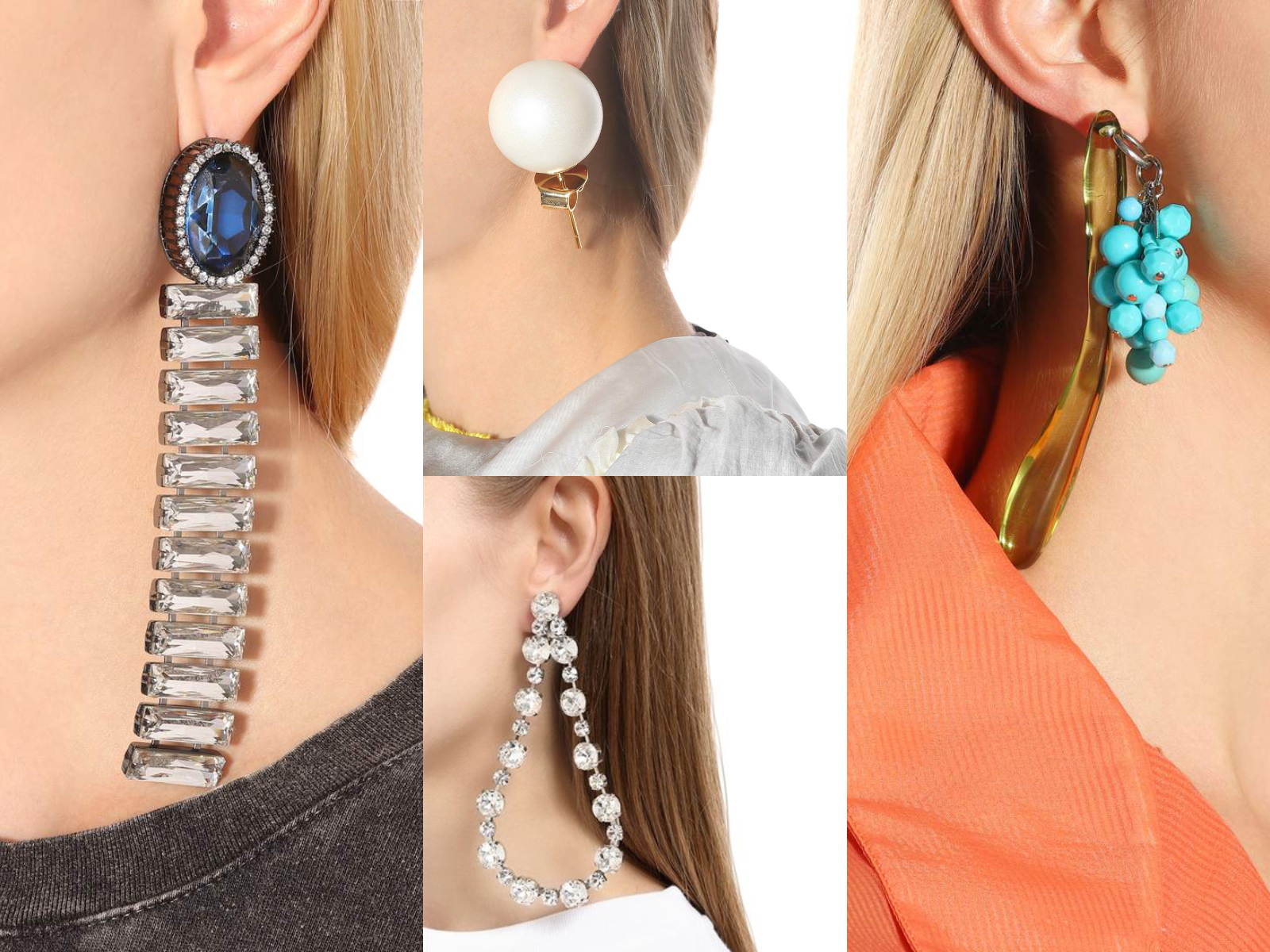 From left to right: Large Crystal Droppers with Oval Blue, XL Pearl Studs, Blue Cluster and Pyrex Droppers, Silver Crystal Teardrop Hoops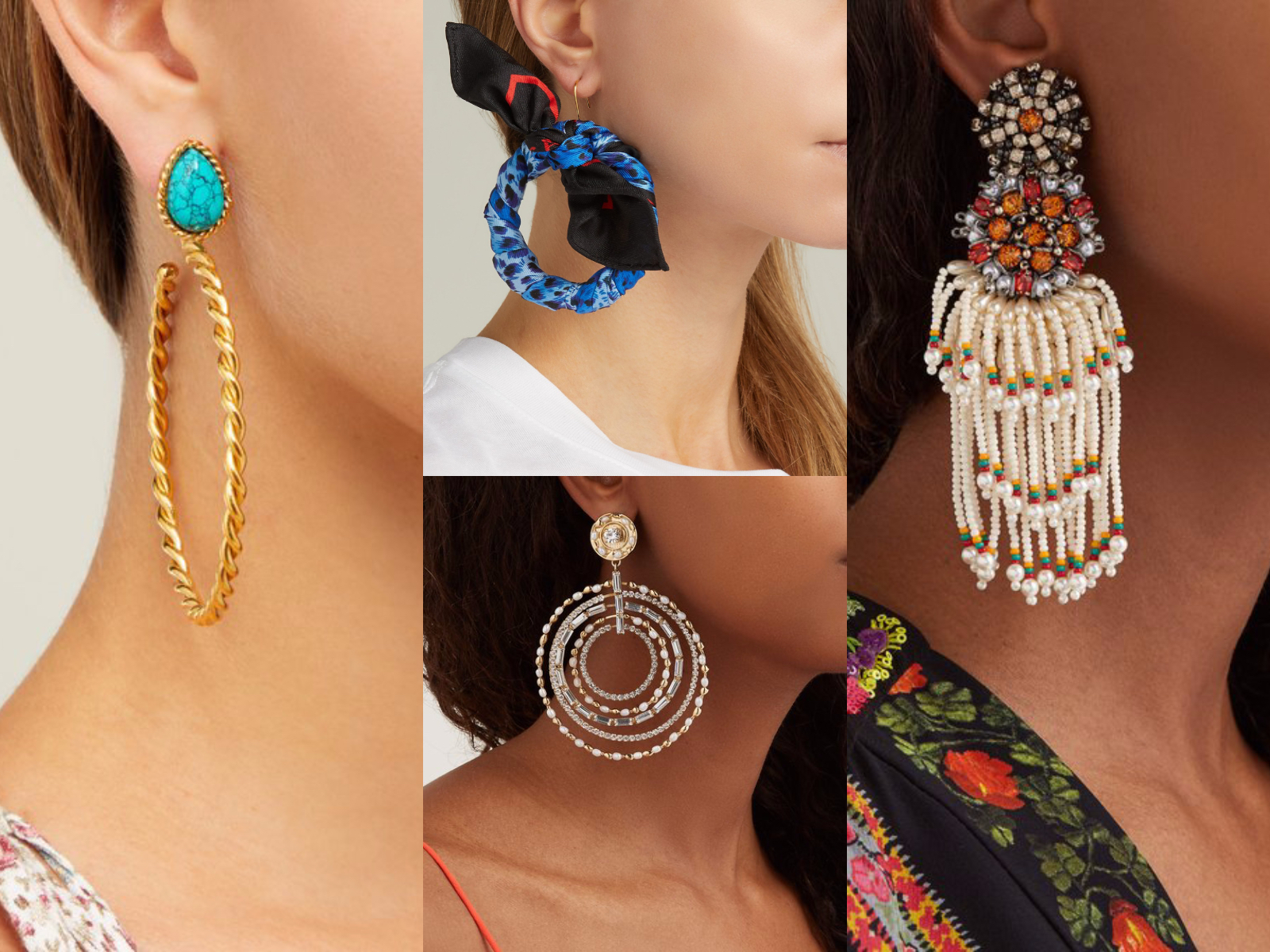 From left to right: Gold-tone Resin Droppers, Quartz and Onyx Necklace, Quartz and Onyx Studs, Resin and Black Ball Droppers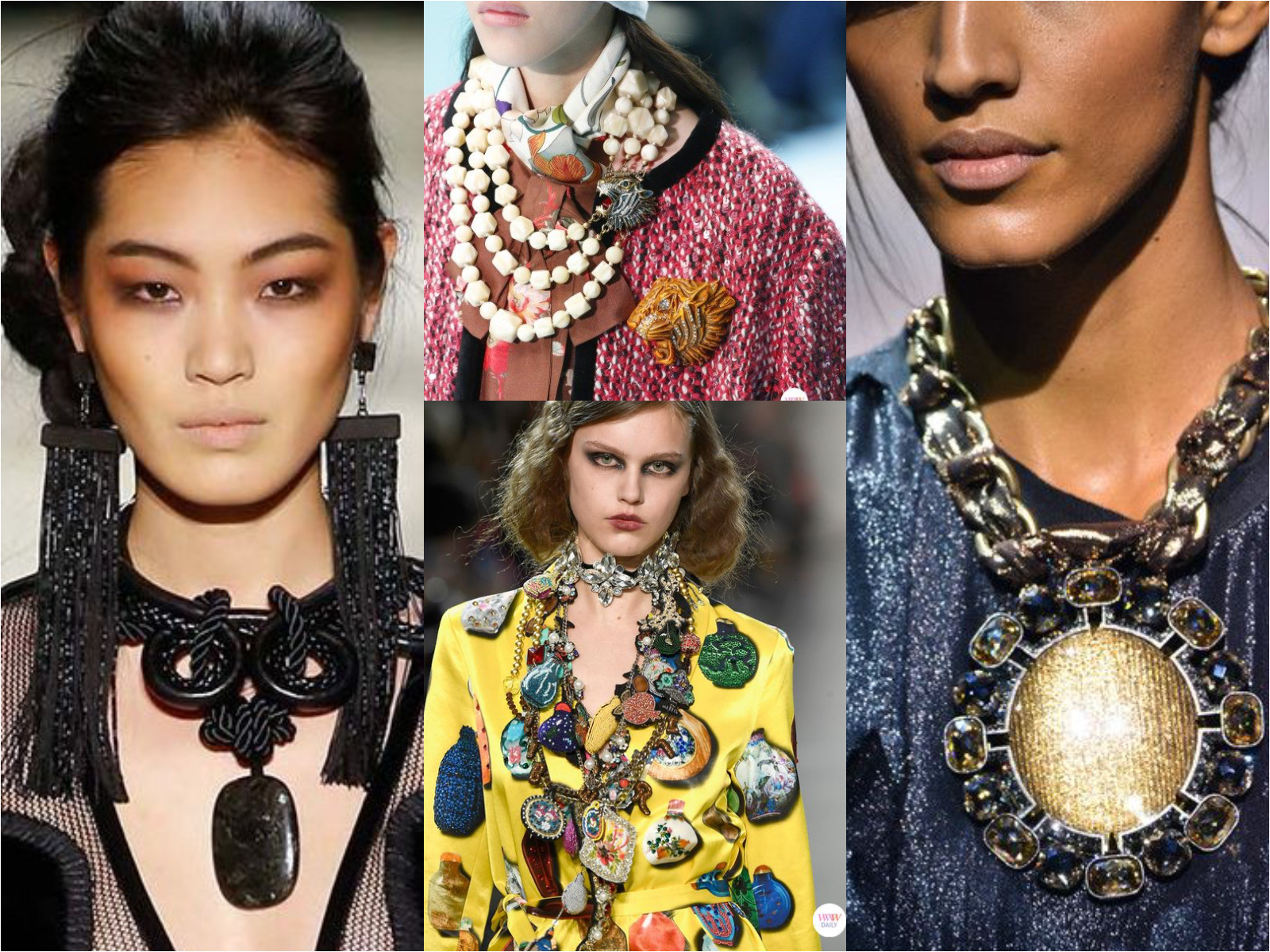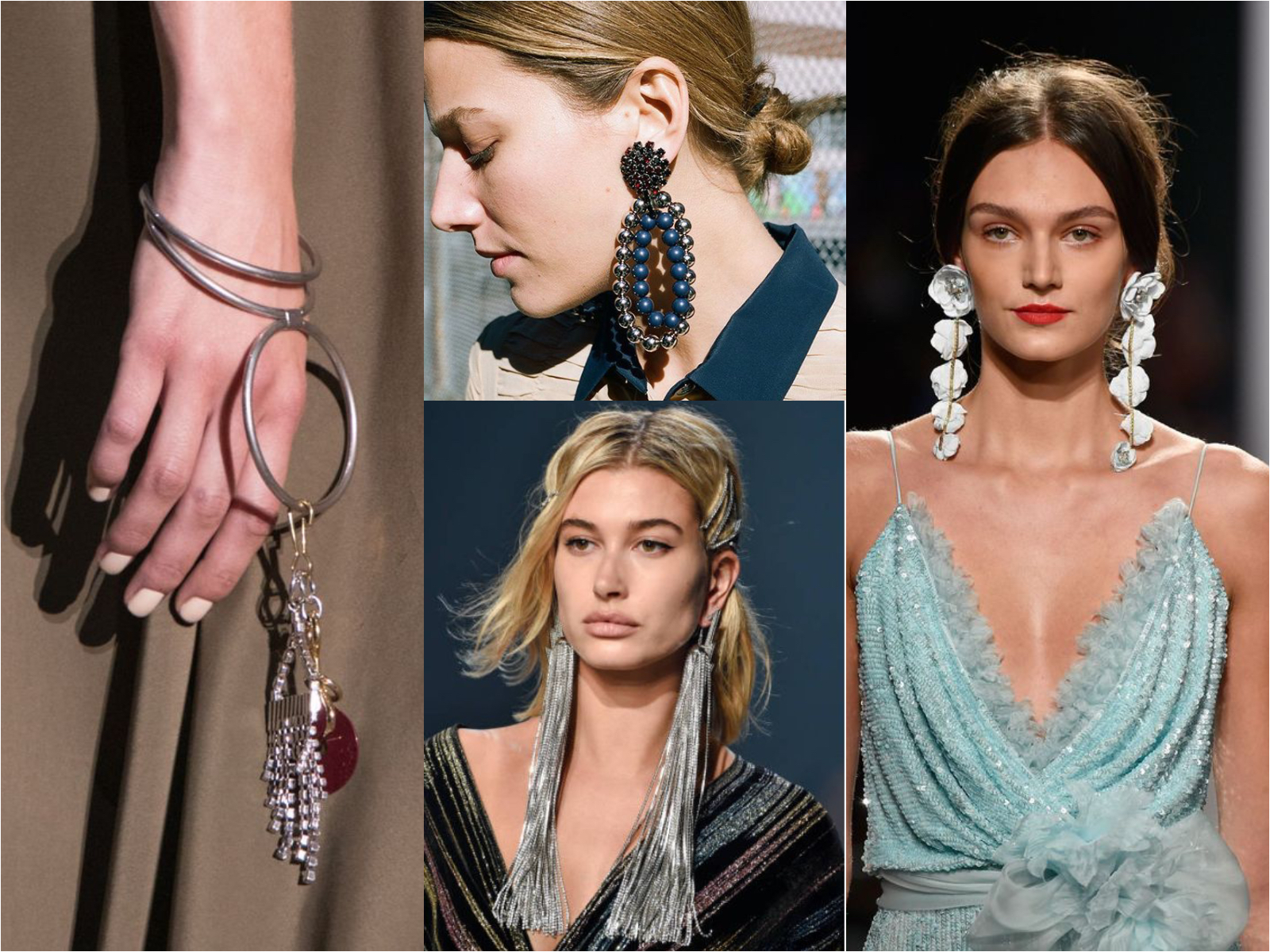 Image and source credits: Pinterest, vogue, net-a-porter, luisaviaroma, mytheresa
{{'2018-06-20T17:42:13.1535966+00:00' | utcToLocalDate }}