Micro scenery and architectural influences
1 min {{readingTime}} mins
The urban landscape and the nature have always been inspiring for artists and creative minds. The surrounding as well as the atmosphere, sounds and shapes, are meant as muses also for those working in the micro-sculpture and jewelry field.

With different styles and background Jill Herlands, Nicole Schuster, Martacarmela Sotelo and Zeta Tsermou work by constructing and merging precious and non-preciouses metals, by creating small masterpieces ranging from minimalism to the superstructure of architecture, and where the raw elegance of industrial and urban suggestions finds expression.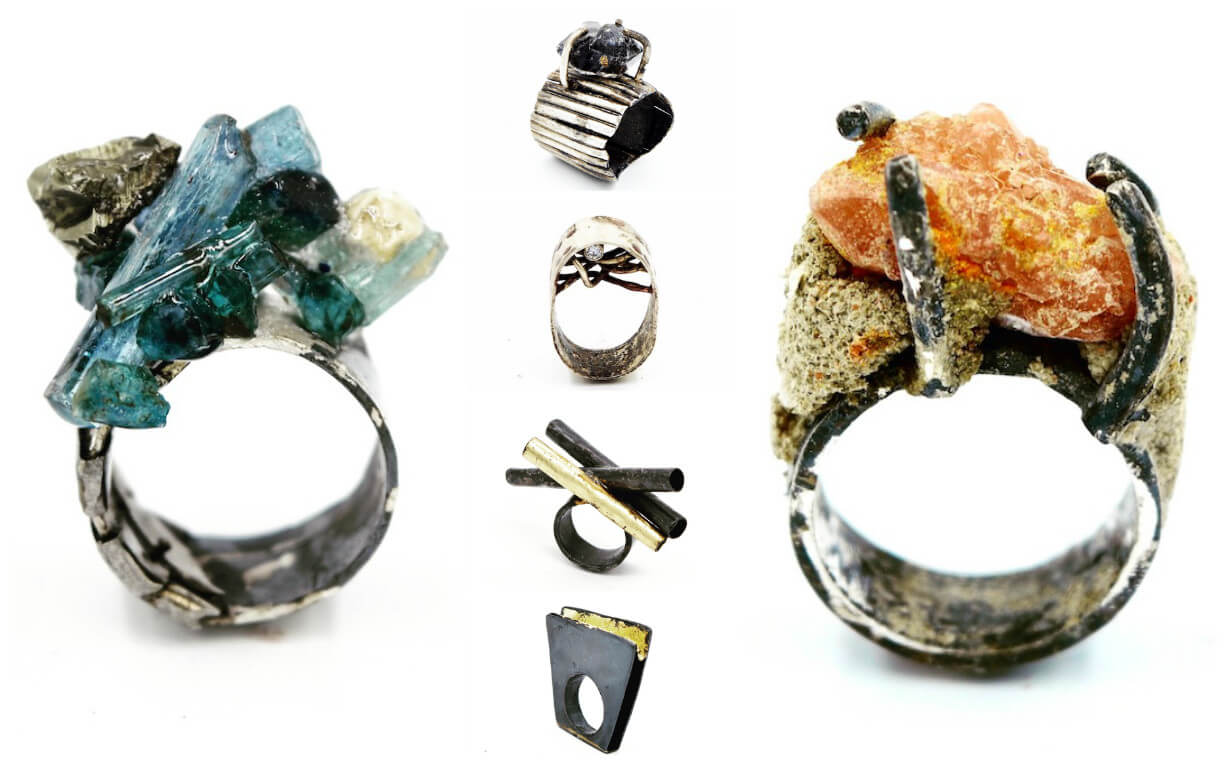 Jill Herlands is based in Hell's Kitchen, New York City. All work from conception to production, is done by hand, and nothing is ever mass-produced.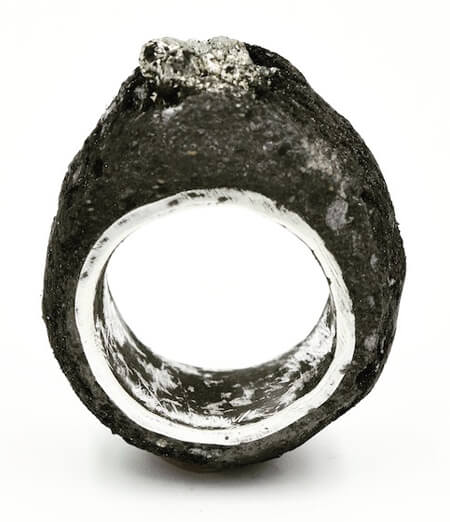 The designer draws her inspiration from New York City. architecture, concrete, steel, and people – the whole of the city influences and motivates her to create what she is passionate about.
Pushing the boundaries of metalwork while experimenting with raw materials, she looks for contrasts, full shapes and empty contours.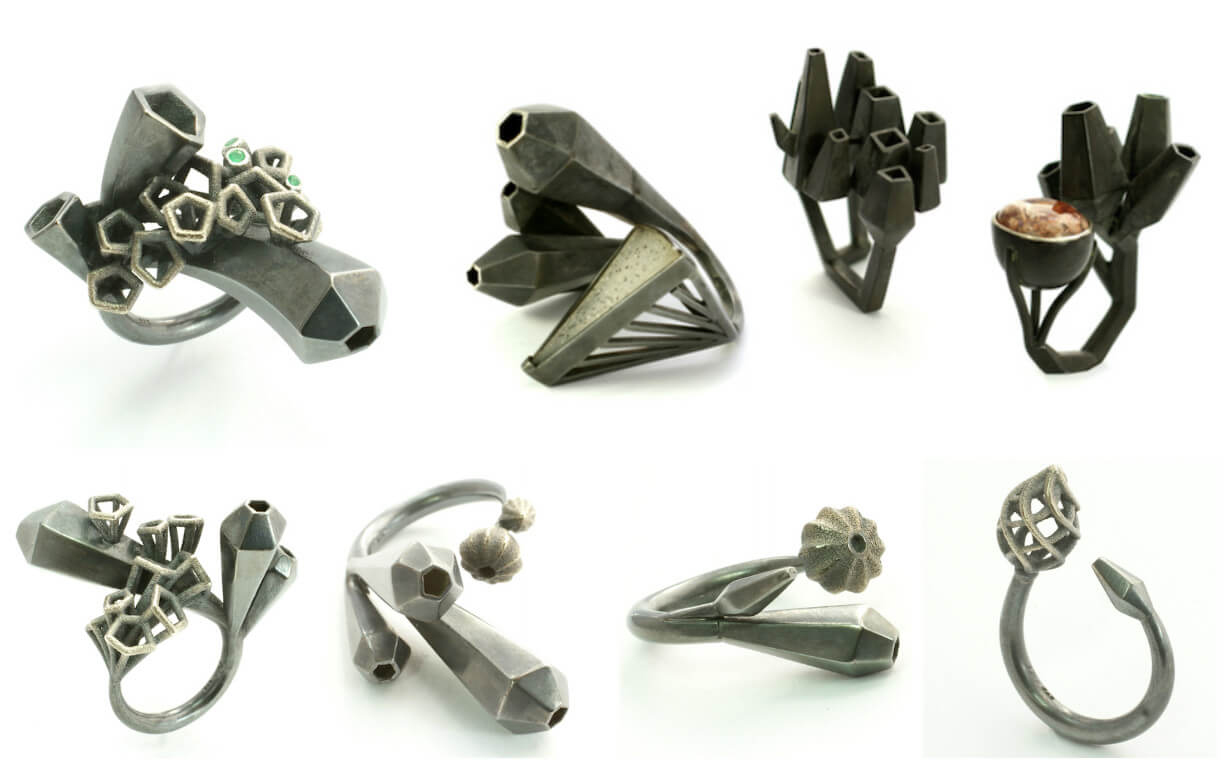 The ring group Transformation by Nicole Schuster stands for a metaphor of the artist's work that reflects on life, death, survival and power of different stages, illustrated on two opposites: rational construction and natural world.
Her pieces recall the profiles of architectures and industrial suburbs, but they add to this flavor both clean and formal geometries as well as the dynamism of the movement and temporal illusion.
Martacarmela Sotelo's scaffolding collection is inspired by temporary structure to support the construction works. The basic material used in these pieces is Iron, the junctions are careless and her main focus is on its strength for the erection of the structure.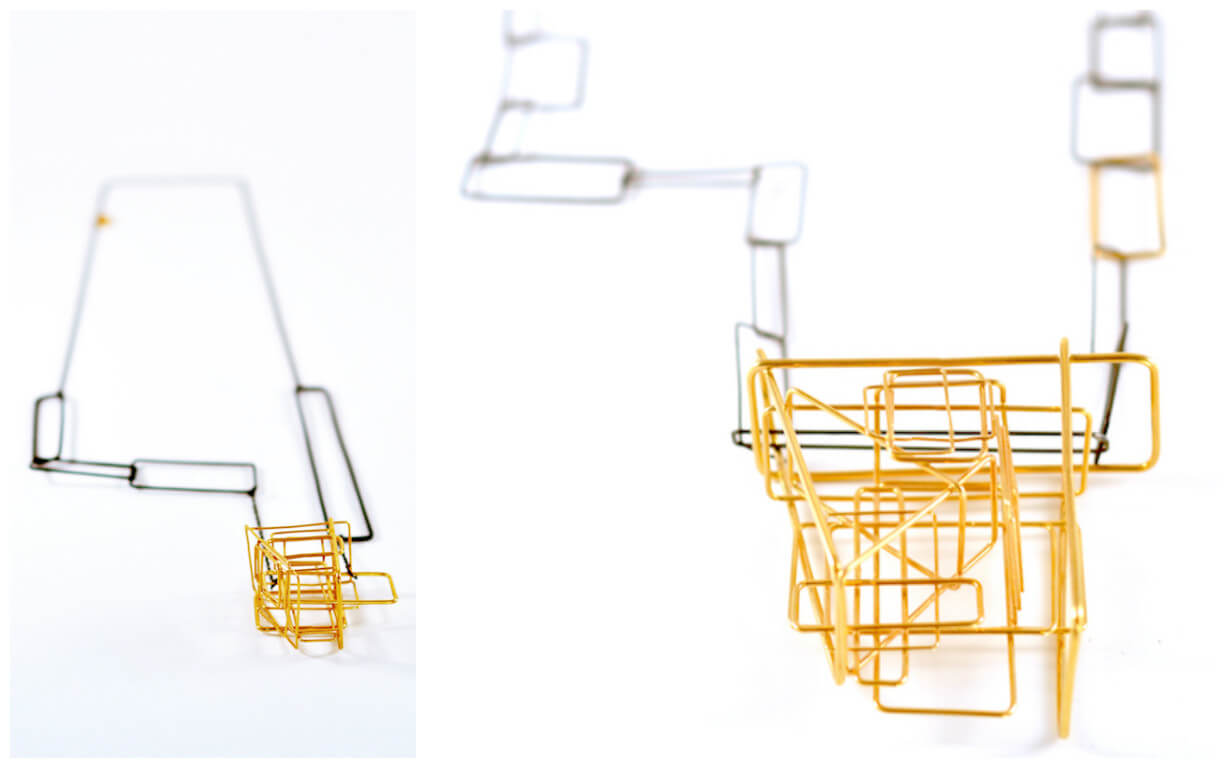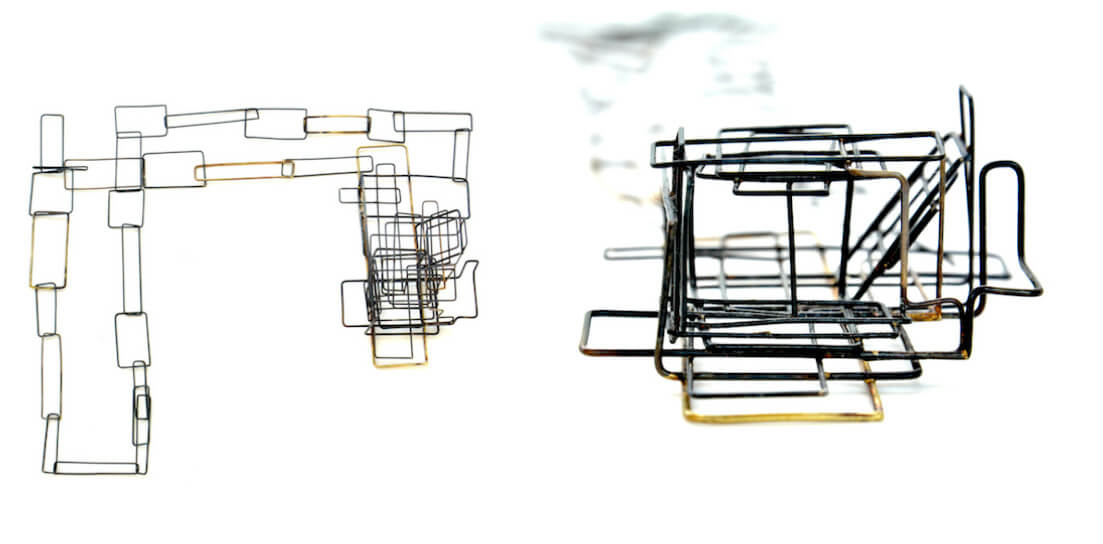 She is a lover of mixed and wild identity, her jewels speak of the overflowing energy and strength of a metropolis like Mexico City. Her pieces are like ferrous compositions and rusty cages, where the final result is always a play between spaces and geometry in a mix of urban, rough and industrial supreme elegance.
Her work has been showcased in different museums and Galleries in Mexico, USA, Europe and Argentina.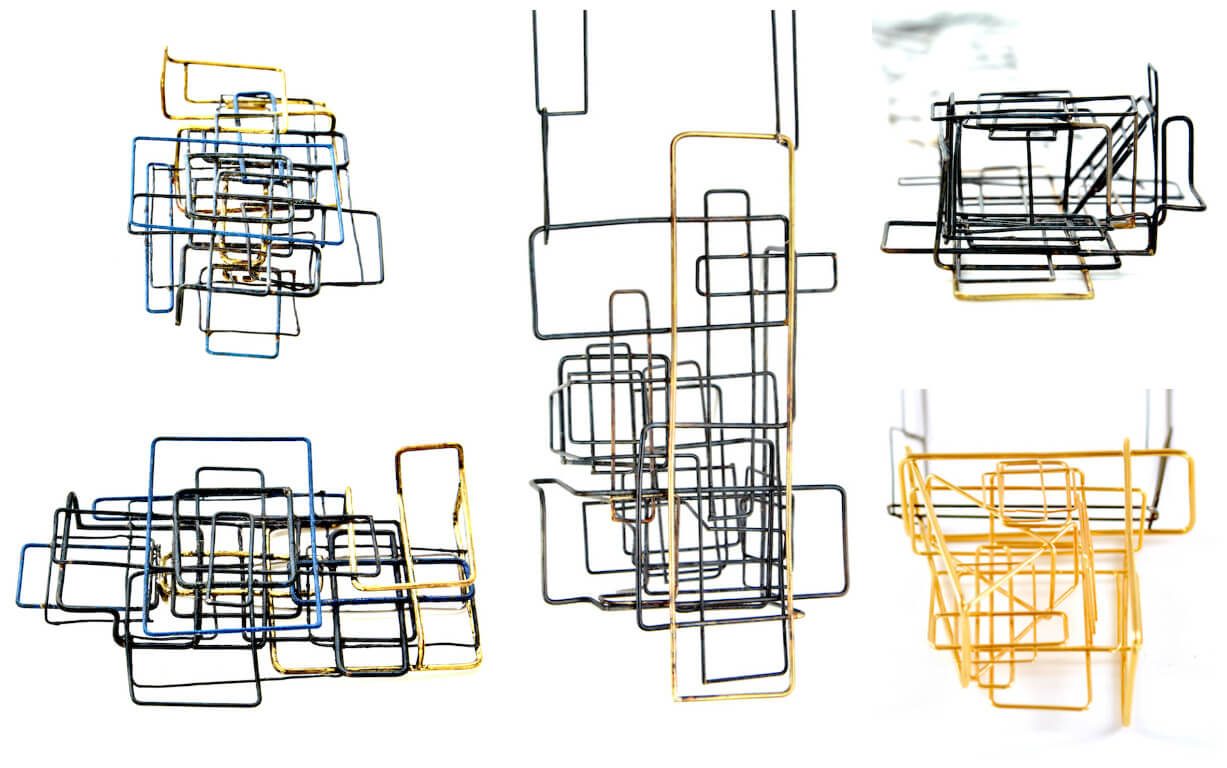 She has been exhibited at the Design Week NY, London and México and LOOT in the MAD in NY and she won the design award "Quórum."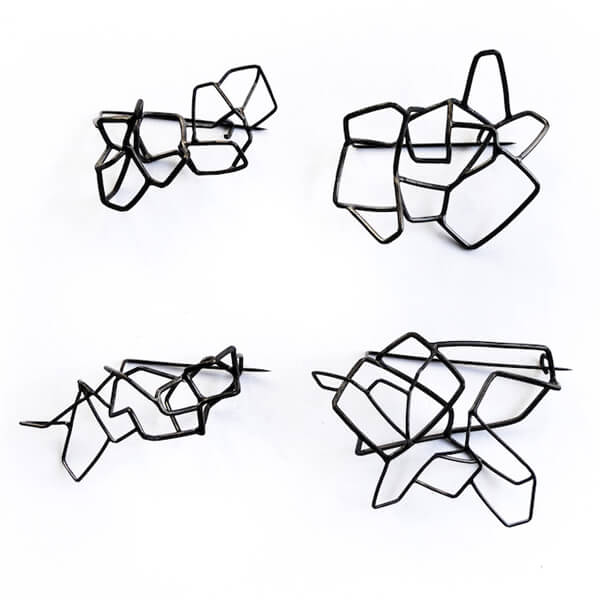 Zeta Tsermou brought this process to the extreme, by cleaning the forms until the point where they are not even perceived, by designing them as abstract thoughts.
In the series Emergence she investigates the notions of scale and
density and how these can affect the design, but also the identity of the object. She worked as an architect/designer in London and Athens and perceives jewelry as wearable sculptures and is also charmed by the chaotic organic shapes found in nature.
About the Contributing Writer
Ilaria Ruggiero is a cultural manager and curator working in the field of contemporary art. She is the founder of Adornment - Curating Contemporary Art Jewelry, a curatorial integrated project dedicated to contemporary art jewelry. It aims to develop the knowledge and consciousness of contemporary jewelry as artistic discipline and as ground search for technique, aesthetics, and philosophy.
www.adornment-jewelry.com
{{'2018-08-02T15:06:20.1357379+00:00' | utcToLocalDate }}