High jewellery designers fan out for earring inspiration
1 min {{readingTime}} mins
The trend for statement earrings continues throughout 2019, and is showing no signs of slowing down. Each season's catwalks are brimming with bigger and more expressive hoops, avant-garde ear climbers and figural shapes. A more subtle, wearable iteration of this trend for bold earrings has emerged within the collections of some of the most important names in high jewellery, and the dynamic forms these earrings take on are splaying out from underneath - and around - the earlobe writes Jodie Smith.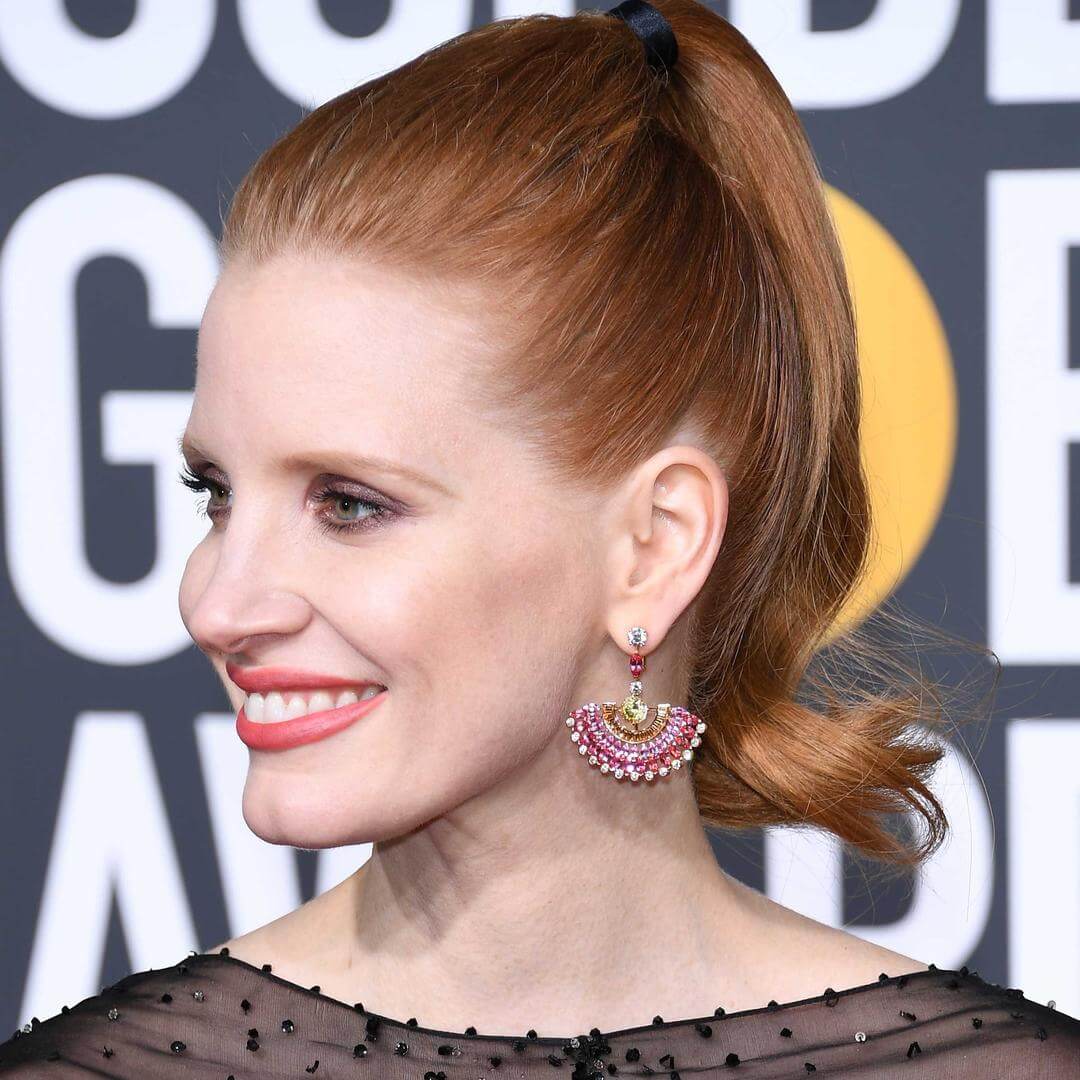 Jessica Chastain in-Piaget earrings at the Golden Globes 2019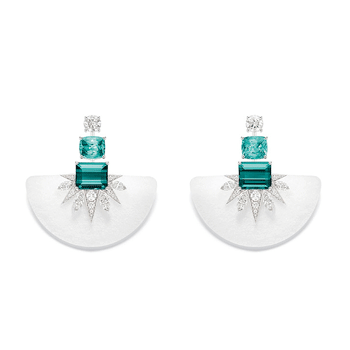 Piaget - 'White Sun' earrings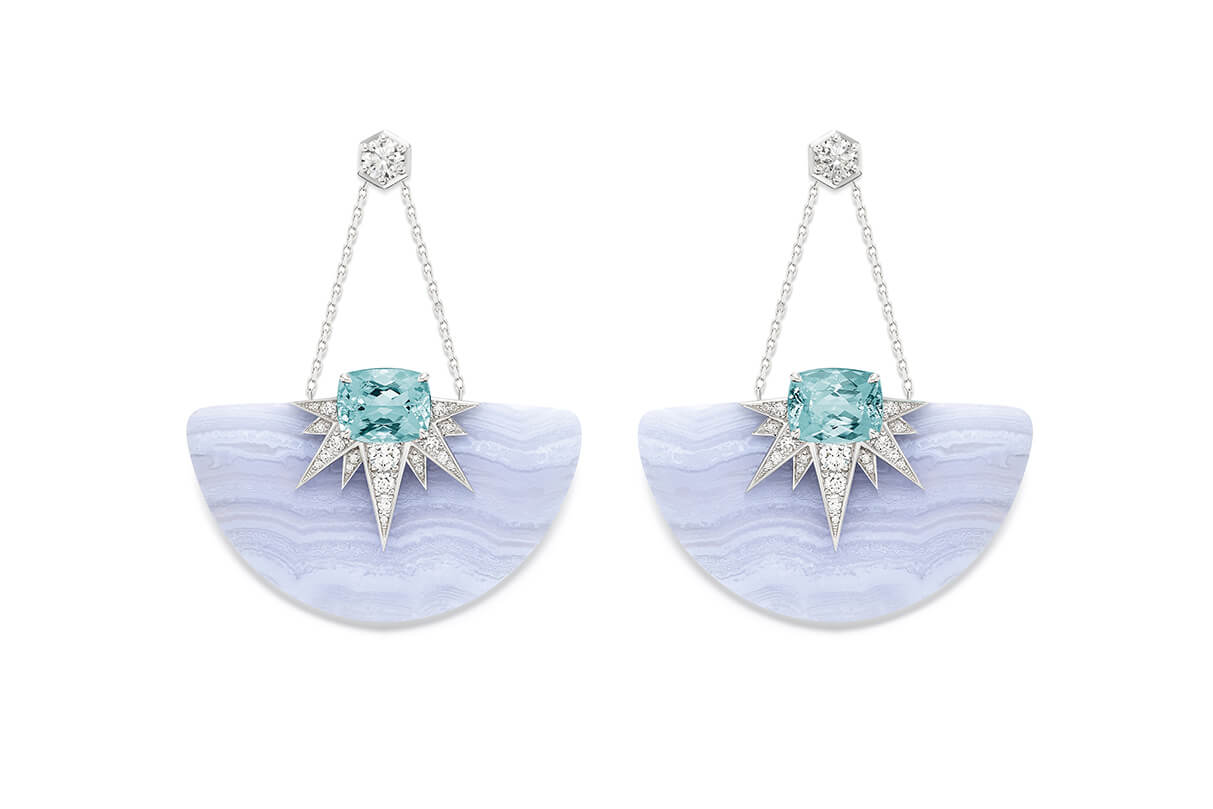 Piaget - 'White Sun' earrings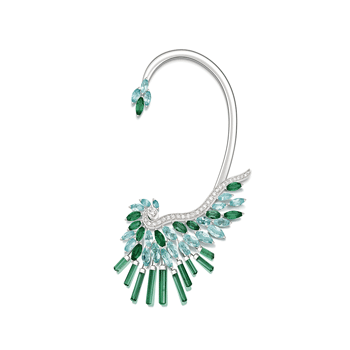 Piaget - 'Sunlight Escape' ear jackets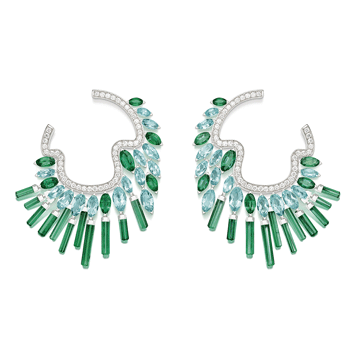 Piaget - 'Sunlight Escape' ear jackets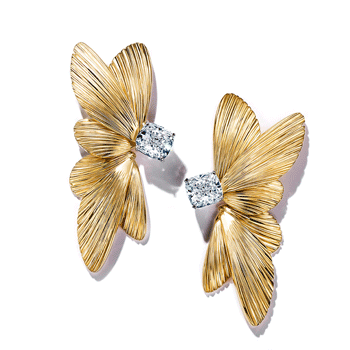 Tiffany & Co earrings 'Blue Book' earrings
World famous diamantaires Graff have designed striking earrings with 27 carats multi-coloured round and cushion cut diamonds - including a spectrum of fancy coloured diamonds exploding from central fancy vivid yellow diamonds set in rose gold, seamlessly blending in with the rays of pink diamonds emanating from the centre of the design. For a more delicate and feminine reference to the fan earring high jewellery trend, Chaumet's 'Josephine Aigrette' earrings stay faithful to the collection's teardrop shapes and round cut stones, with the added luminosity of pearls.

Lady Gaga wearing Tiffany & Co 'Blue Book' earrings at the SAG awards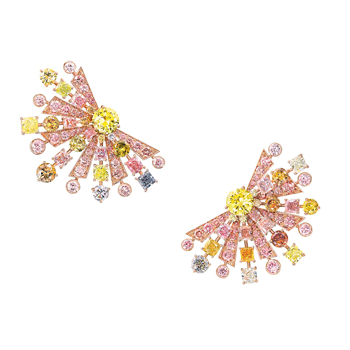 Graff - Fancy coloured diamond earrings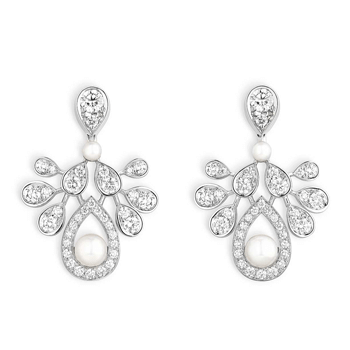 Chaumet - 'Jospehine Aigrette Imperiale' earrings
Silvia Furmanovich recently presented her fan shaped chalcedony, green tourmaline and diamond drop earrings on instagram, as did Chatila Jewels with their 'Ventaglio' earrings. Decorated in either tsavorites, blue sapphires and diamonds or red spinels, orange sapphires and diamonds - this panelled design references traditional Eastern hand-held folding fans.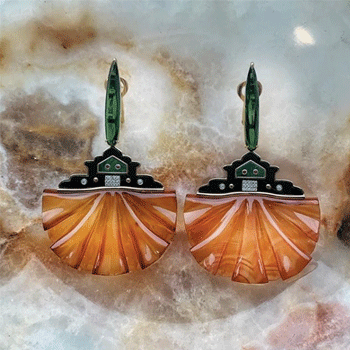 Silvia Furmanovich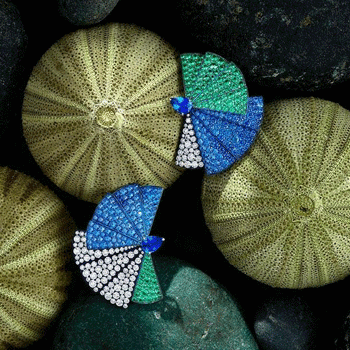 Chatila Jewels - 'Ventaglio' earrings
High jewellery designers Ming Lampson and Jessica McCormack have also embraced this trend, with Ming taking her 'luxury punk' aesthetic to its extreme with sapphire and turquoise spiked hoops. What makes these hoops unusual though, is that they have been designed to face forwards when worn, with the spikes shooting around the parameter of the earlobe. Jessica McCormack's 'Trip the Light Fantastic' earrings have an art deco twist; exuding alternating stripes of pavé diamonds in white gold and polished yellow gold.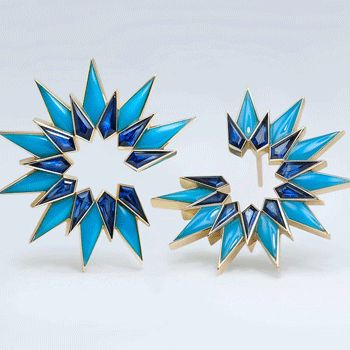 Ming Lampson - Sapphire and turquoise earrings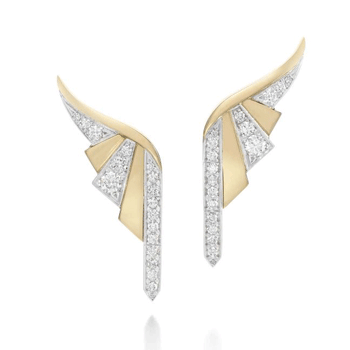 Jessica McCormack - 'Trip the light fantastic' earringsJessica McCormack - 'Trip the light fantastic' earrings
Looking for more accessible jewellery lines which have adopted the fan earring trend? For her new 'Once Upon a Time in my Secret Garden' collection, Tessa Packard has employed verdigris brass and citrines set in yellow gold to emulate fan shaped ginko leaves. Natalie Perry's fairtrade gold ear jackets in her 'Floral Fragments' collection hug the earlobe too, and - as a bonus - can be added to any regular stud earring.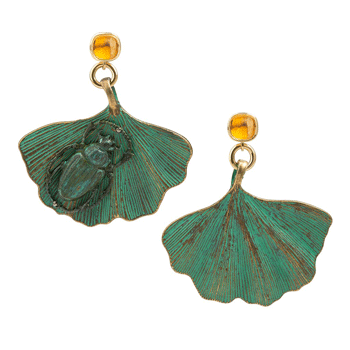 Tessa Packard - 'In the Greenhouse' earrings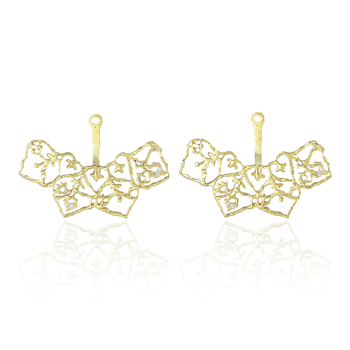 Natalie Perry - Curved ear jackets
About the Contributing Writer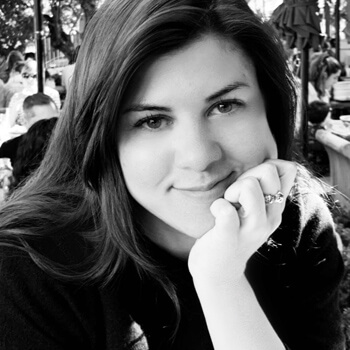 Jodie Smith is a writer, journalist and editor specialising in fine jewellery and the luxury industry. Jodie is interested in the cultural nuances that inform the jewellery we wear and the jewellery we covet. As a keen creative writer, her interests in literature and politics shape her picturesque writing style.
{{'2019-04-26T15:32:06.1015520+00:00' | utcToLocalDate }}