Preciousness
Beyond
Stones
Preciousness Beyond Stones
1 min {{readingTime}} mins
It is usually thought that the preciousness of a jewel lies in the preciousness of the materials or the stones that have made it... but experimentation in the field of jewellery research and design is instead expanding the boundaries of preciousness in an incredible way, including the combination of more and more alternative materials which are not directly associated with traditional jewellery writes Ilaria Ruggiero.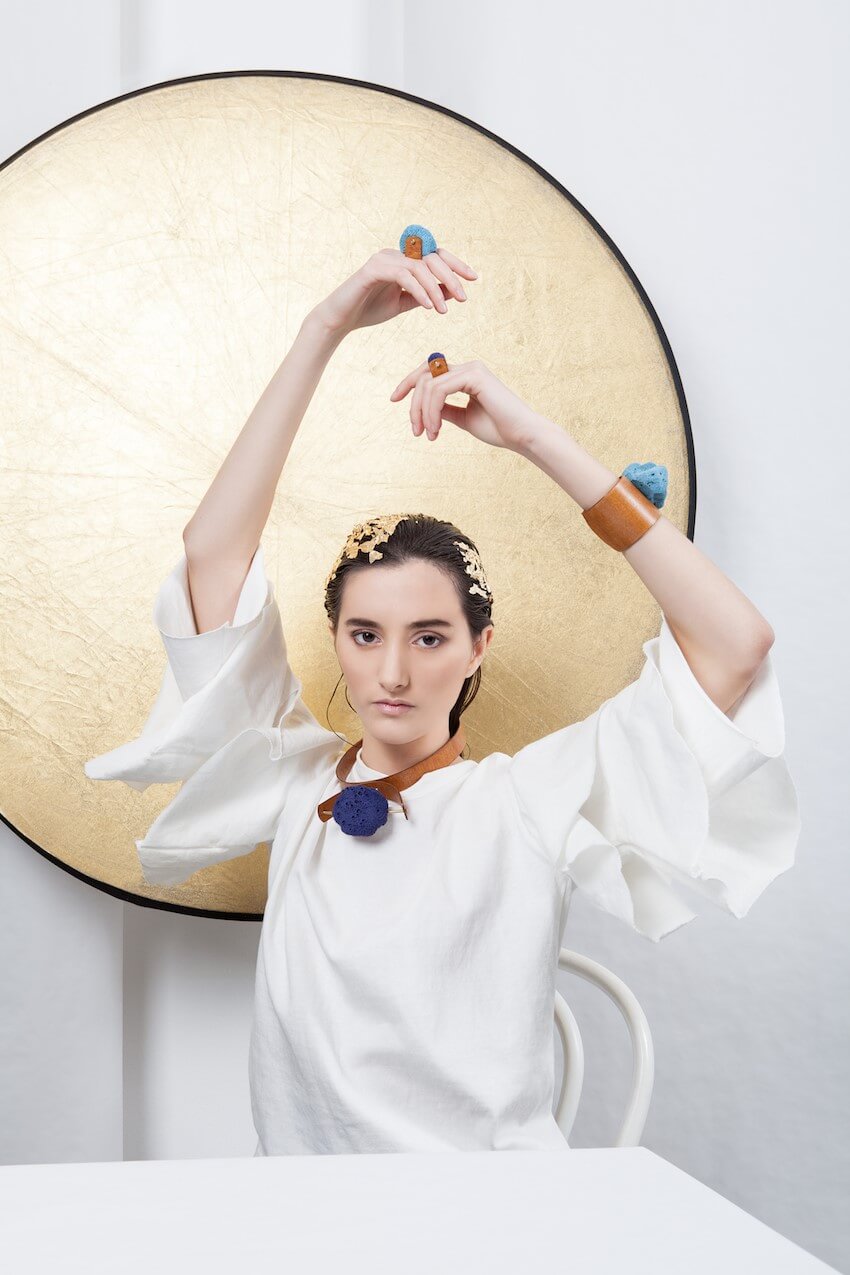 Lodovica Fusco, Italian designer and founder of the COLLANEvrosi brand, for example, in her Sea Bed collection aims at representing the seabed in summer and the creatures to be found there; so that shapes, materials and hues recall various natural elements, usually sea shells.
A visionary and an experimenter, Lodovica draws the outlines of a half-human and half-mermaid woman, who wears marine flora and fauna with elegance and confidence.
The traditional stones are replaced here with alternative materials reminiscent of seaweed and sea sponges, but the final effect is equally convincing and precious.
Perhaps a different preciousness, linked to the uniqueness of a handmade and unrepeatable creation. The materials employed include
brass and birch wood smoothed, water-moulded and varnished with the old technique used by violin makers. She also uses natural elements such as dyed marine sponge.
Avigail Modlinger, a young Israeli Designer, takes Tel Aviv as one of her sources of inspiration, caught up in its beautiful architecture, unique fashion, colourful people and up-beat rhythms. In her collection Wired she principally makes use of alpaca, electrical wire and paint, giving a reply to people who want to challenge whilst still maintaining a sophisticated appearance.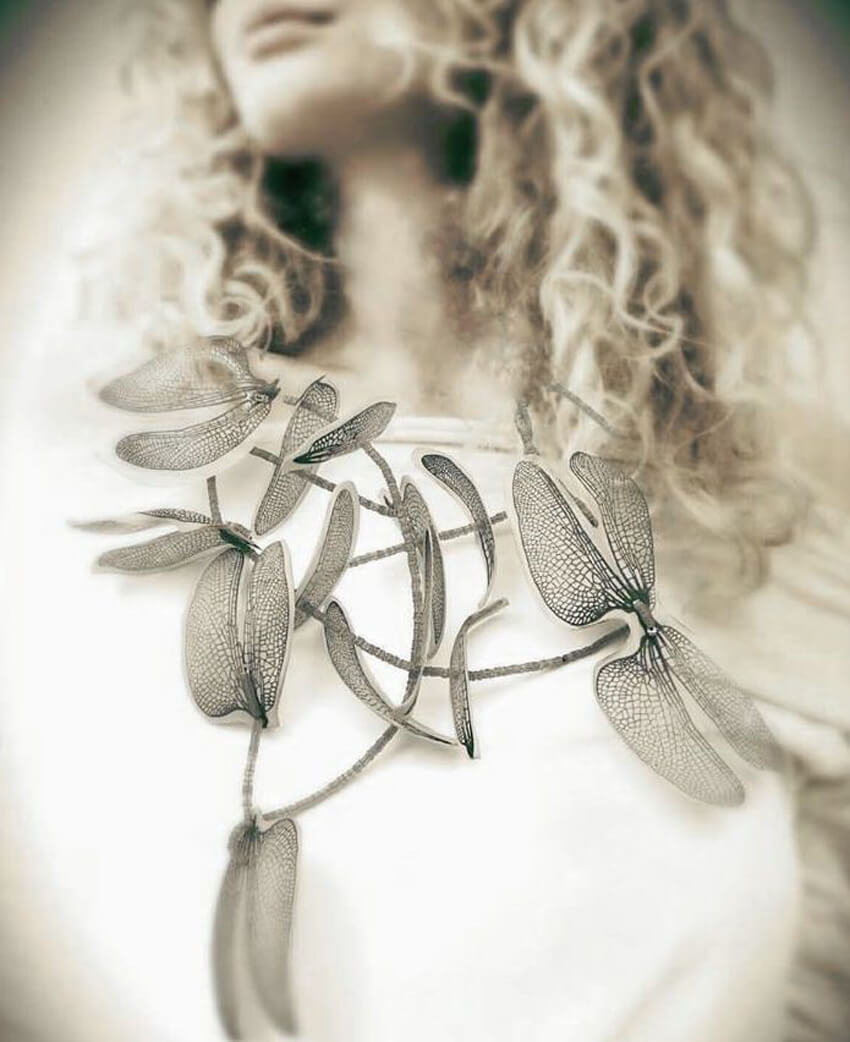 Myriam Bottazzi's work can be described as a creative, intimate and instinctive journey, so much so that it is hard to place her in a specific sector.
In the world of fashion she has designed and produced body ornaments under the Myriam B. brand.
She mainly uses cellulose acetate, from which commercially-produced small coloured sequins are made. But her end result is something very different; transformed, carved, exaggerated in shape and volume, so that no leaf is alike, the colours are smoky and opaque, sometimes brilliant.
Finally, Karin Roy Andersson offers another guise and a completely different look, using recycled plastic to mimic the elegant feathers and colours of birds, creating rhythmic and harmonious creations that combine with the wearer to make an absolutely unique and unrepeatable relationship.
About the Contributing Writer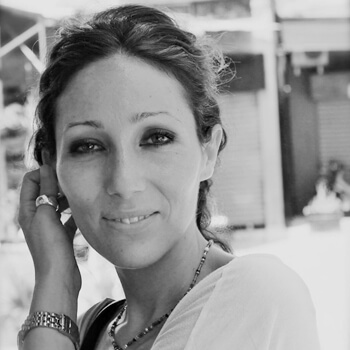 Ilaria Ruggiero is a cultural manager and curator working in the field of contemporary art. She is the founder of Adornment - Curating Contemporary Art Jewelry, a curatorial integrated project dedicated to contemporary art jewelry. It aims to develop the knowledge and consciousness of contemporary jewelry as artistic discipline and as ground search for technique, aesthetics, and philosophy.
www.adornment-jewelry.com
{{'2018-06-14T17:12:16.3660000Z' | utcToLocalDate }}