Classic Blue 19-4052: Pantone Colour of the Year 2020
1 min {{readingTime}} mins
For over 20 years, Pantone's Colour of the Year has influenced the design and buying decisions acorss several indsutries, including industrial design, interior furnishings, fashion and graphic design to name a few.
Pantone colour experts comb the world looking for new influences, including fashion and travel destinations, new technologies, textures, socio-economic conditions and social media trends that are capturing the world's attention.
From these seasonal trend forecasts, Pantone forecast global colour movements to help advise companies on the modern best practise of brand visual identity. This annual colour psychology and colour consulting gives global brands the power to expedite their brand strategy.
To welcome the arrival of a new decade, Pantone has announced its Colour of the Year 2020 as Classic Blue 19-4052; a shade reminiscent of the sky at dusk.
Described as "elegant in its simplicity" with a dependable and anchoring foundation, Pantone have chosen this Classic Blue shade as a symbol bringing confidence, connection and reassurance amongst a world gripped by feelings of insecurity and instability.
Laurie Pressman, Vice President of the Pantone Color Institue says of Classic Blue: "It's a color that anticipates what's going to happpen next", "What's the future going to bring as we move into the evening hours?"
"In this supremely anxious and confusing era where rage and rebellion have become the action of choice, it's just not the moment to champion escapism" - Laurie Pressman
Classic Blue has also been described as a cyclical return to Pantone's first Colour of the Year, Cerulean, another blue hue chosen in 1999 to likewise capture a moment in time. However, the 2020 colour of the Year isn't just hailed for its colour, with the Pantone team looking to further elucidate a complete multi-sensory experience.
To demonstrate this notion, 2020 is all aout the sight, smell, sound and feel of Classic Blue. At the recent unvieling of Classic Blue in Manhatten, the four senses of Classic Blue were teased through a fragrance reminiscient of an earthy floral musk where "sky and sea meet", a taste of "flowering vines", the touch of "soft velvety textures" and the sound of "soft nostalgia".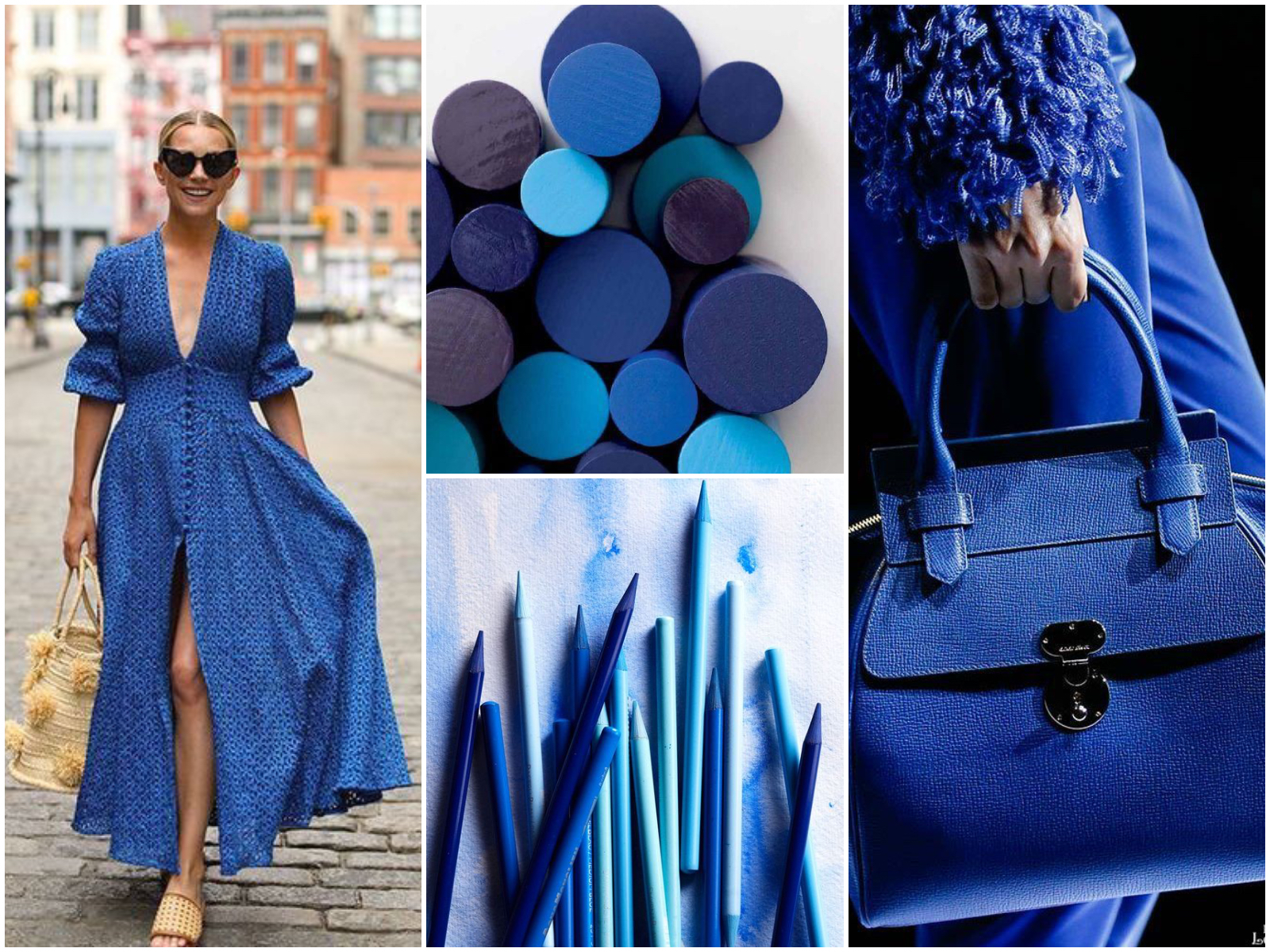 So what does the Colour of the Year 2020 mean for fashion and jewellery trends this year? Expect to see pops of blue interwoven throughout all facets of daily life - from your clothing, accessories, home furnishings, automotive design to the food on your plate!
Aligning with the global emphasis on health, diet and eco awareness, splashes of Classic Blue further bolster the body's ability to be resilient and dependable when treated correctly; just like the world in which we live in.
Image and source credits: pantone, architecuraldigest, dezeen, pinterest, edition.cnn
{{'2020-02-06T19:59:30.7927037+00:00' | utcToLocalDate }}