Agustina Ros: A Glass Adventure
1 min {{readingTime}} mins
Agustina Ros is a young and promising glass jewelry artist who combines the sensitivity of art and the resolution of design. Born in Misiones, Argentina, she currently lives in Barcelona, the city where she has chosen to open her own studio with an international vision.
Focused on the use of blown borosilicate glass, some pieces are then finished with metals such as gold and silver, and polished to improve the reflection of light.

Her hungry desire to experiment, create and improve has already led her to receive several awards and to affirm the presence of her collections in international and creative contexts. Her creations are flexible interpretations of clean and organic forms, in which transparency represents the values of purity and originality.
In Gold Reflection she has experimented by vaporizing precious metals, in this case gold, onto the glass in order to obtain a golden reflection in graded tones onto the color of the piece itself. The contrast of the colors and the chemical effects resulting from the vapors leads to a final effect similar to that of mirroring.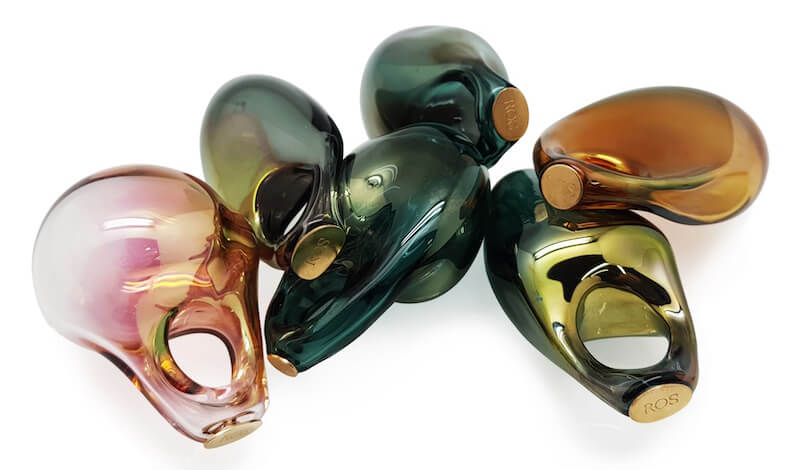 In a recent interview she affirmed:
'I choose the glass as my raw material par excellence because with it I can handle different techniques and get to create the work that I imagine, where the old meets the modern. In constant exploration, I look for inspiration in the past that create my present and define the future. I try to summarize the visual information, minimizing the senses in pieces that can express with simplicity a complex concept'
Her creative process begins at the torch. She works with both large and small flames, depending on the piece she wants to achieve, blow and model. Then, she vaporizes noble metals like gold and silver to dye the glass with shades that naturally fade. When she wants to generate textures on the pieces she uses coldworking techniques like engraving and faceting.
Given her talent and skills, she is quickly growing, while attending many international events, fairs and exhibition, and gaining every day more recognition and appreciation.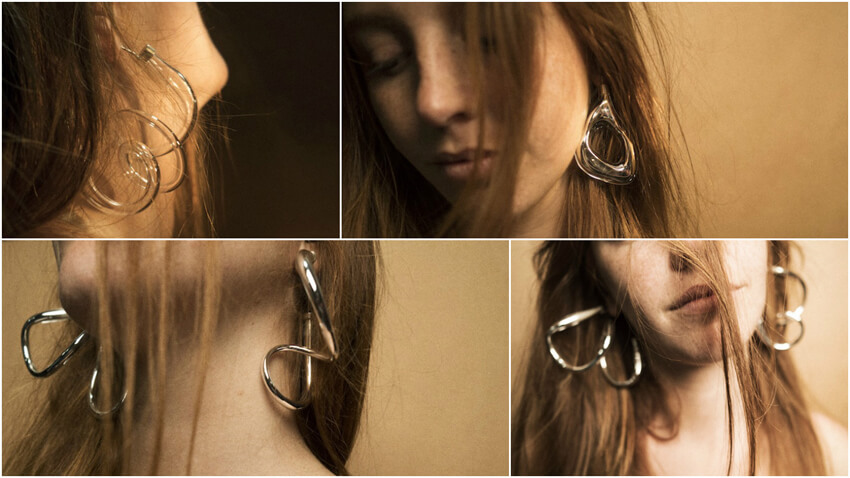 About the Contributing Writer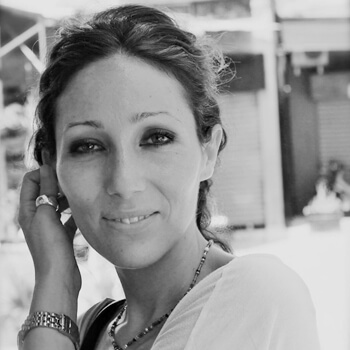 Ilaria Ruggiero is a cultural manager and curator working in the field of contemporary art. She is the founder of Adornment - Curating Contemporary Art Jewelry, a curatorial integrated project dedicated to contemporary art jewelry. It aims to develop the knowledge and consciousness of contemporary jewelry as artistic discipline and as ground search for technique, aesthetics, and philosophy.
{{'2018-09-20T11:20:08.9518234+00:00' | utcToLocalDate }}