Q&A: Sooryia Tharayil and Hina Israr
1 min {{readingTime}} mins
Sooryia Tharayil and Hina Israr are the joint Founders of fine jewellery brand Zaabel. Sooryia graduated with top honours from
India's prestigious design institute - National Institute of Fashion Technology and has previously worked with renowned design houses and Indian jewelry brands. Hina spent a decade in the investment banking and private equity sector, before an overwhelming need for creativity compelled her to begin the Zaabel journey, spurred on by a childhood fascination of the Gold Souks. Zaabel is founded on the principle that there is tangible chemistry between a woman and her jewelry; together the pair design delicate, contemporary jewellery that fuses modern design with traditional craftsmanship.
What's your name, and what do you for a living?
ST: My name is Sooryia Tharayil. I design jewellery and take care of product development at Zaabel.
HI: My name is Hina Israr. I design Jewelry and manage the jewelry brand Zaabel.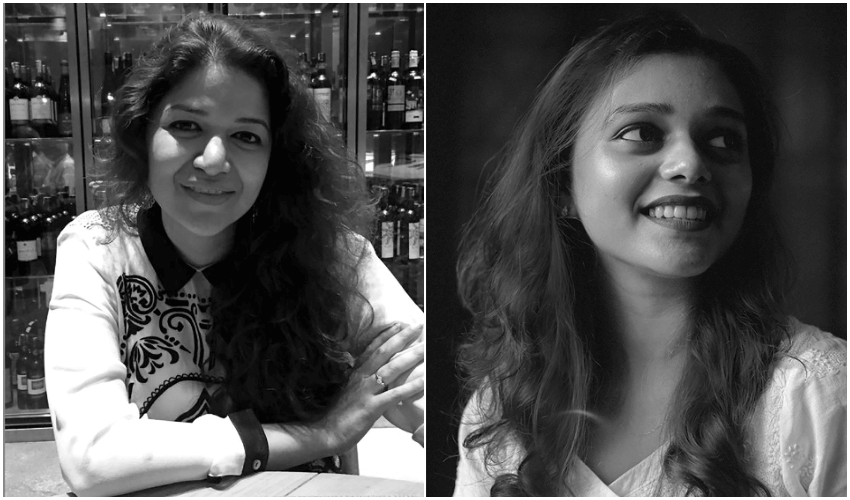 How did you come to work in the jewellery industry?
ST: I graduated from National Institute of Fashion Technology, one of the leading design institutes in India and majored in jewellery design. Admiration for detailing and the infinite possibilities in jewellery had gotten me excited during my design course at NIFT.
HI: After a career in Investment Banking and Private Equity, I wanted to engage more with my creative side. Jewelry was a natural inclination and I did not put in a lot of forethought before jumping in with both my feet.
How would you describe your work to someone who doesn't know it?
ST: Creative process that involves brainstorming, conceptualisation, design, styling and detailing of jewellery or other products.
HI: It's a creative journey with tremendous learning. I deal with all aspects of a small women led enterprise.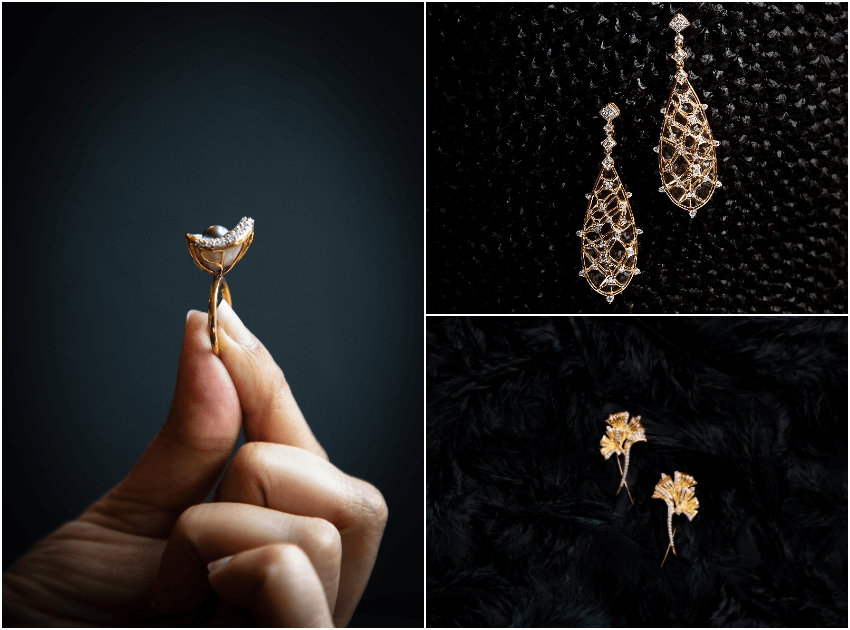 What is your creative process?
ST: Sometimes I love to explore a lot of concepts and find order in chaos. I always start with ideas sketched out on paper and translated later into tangible material. But few of our best designs were conceptualised around chosen gemstones.
HI: My creatives process is an amalgamation of my travel experiences and my deep love for history and historical artefacts.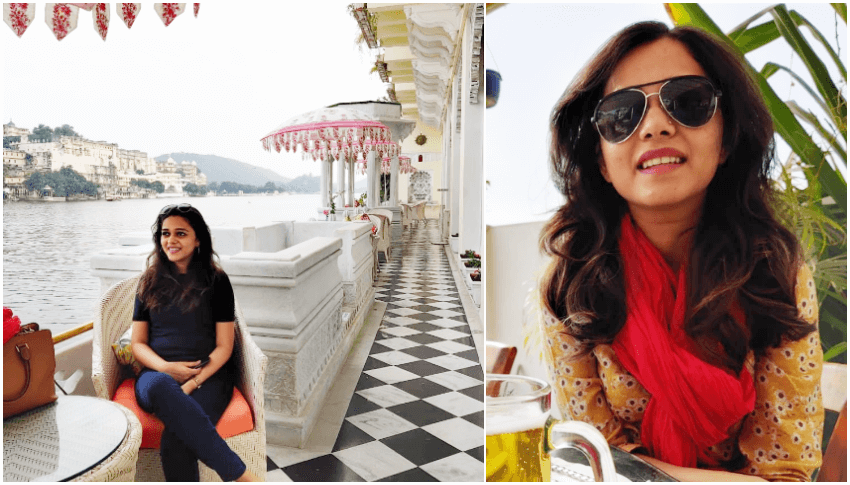 Where do you love to shop?
ST: Local artisanal boutiques
HI: Global Village in Dubai
What is your inspiration?
ST: Everything from historical monuments to modern women. I rely a lot on nature for my creative energy.
HI: Contours of nature, the arches in historical buildings, the futurism of media and glory of life.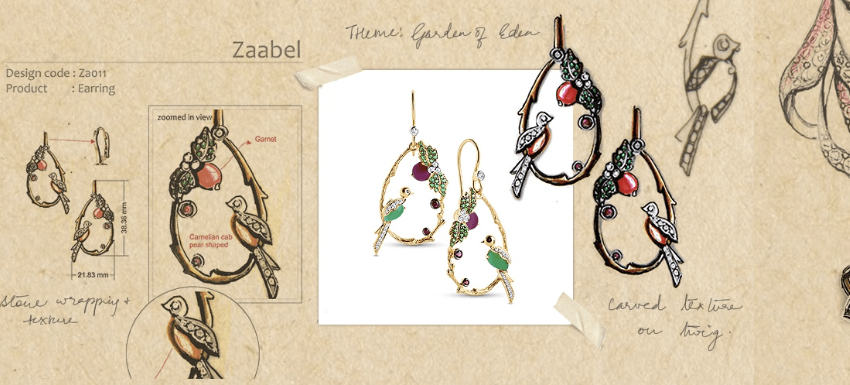 What piece of jewellery do you most treasure?
ST: A Pearl wrapped in gold necklace that my mom gifted me.
HI: A pair of silver anklets that I have had since my teenage years.
What piece of jewellery do you most desire?
ST: Elsa Peretti's Snake necklace for Tiffany & Co. New favourite is Tomasz Donocik's Electric night.
HI: It is always a long list! I love almost everything by David Webb.
Is there a seminal book or a favourite read that you have?
ST: Recent read, Ikigai by Hector García and Francesc Miralles
HI: It's difficult to pick a favorite read. Most recently I have been reading Mariamma Ba's 'Scarlet Song' and I adored her story telling. I have always been a fan of Orhan Pamuk and Khalid Hosseni's work.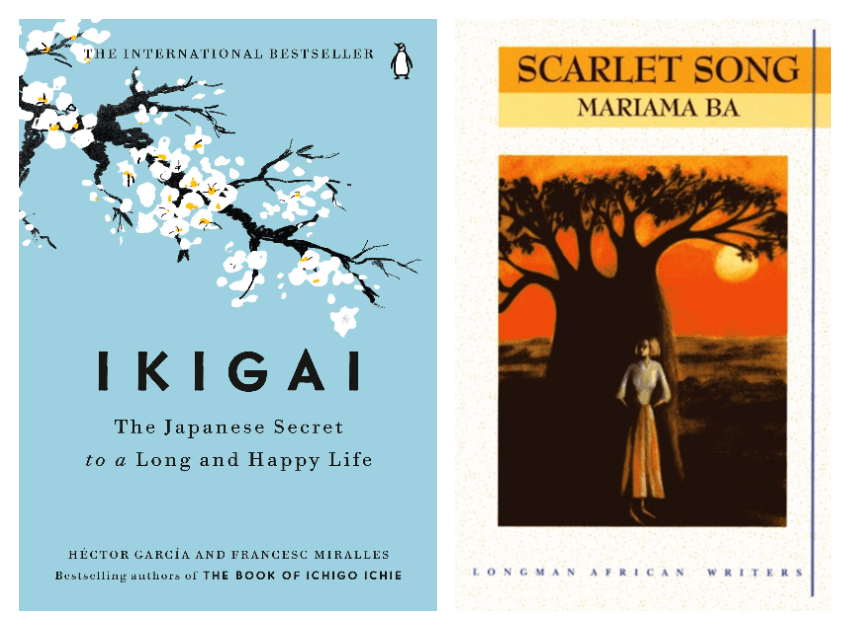 Is there a particular tune, song or soundtrack to your life?
ST: The fools who dream by Justin Hurwits.
HI: 'Set Fire to the Rain' by Adele.
If you could only be remembered for one thing in your working life, what would it be?
ST: Dolphin pendant from our Alchemist collection. I used to repeatedly dream of dolphins in the night sky as a kid.
HI: Our Tree of Life Earrings with multi-color sapphires and diamonds.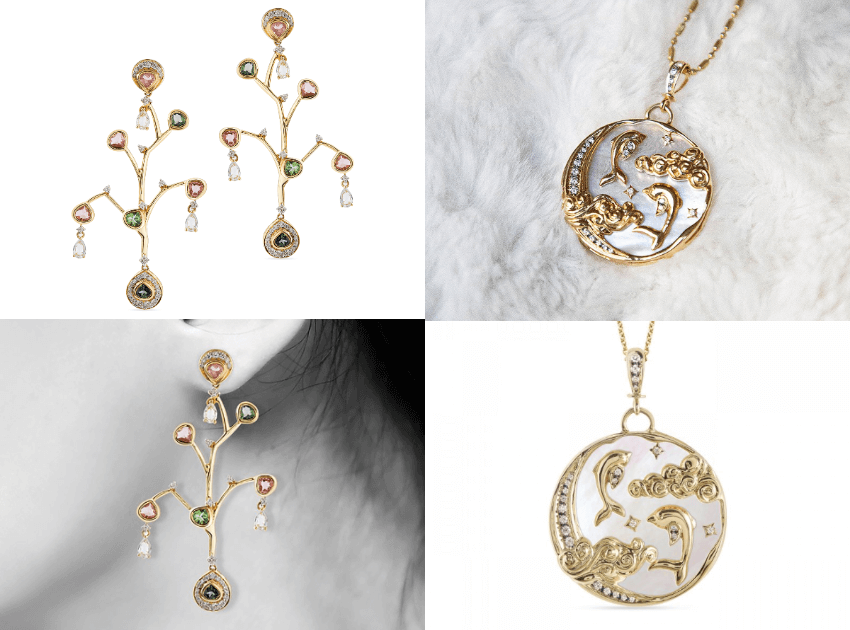 What would be your advice to someone starting out in the industry?
ST: It's important to stay true to your creative process and your vision. At the end of the day, your creative process should satisfy your soul as well as drive you to what's next.
HI: It is very important to be true to your creative process and your vision. Sometimes, we get caught up in trying to follow trends or create pieces that are in conformity with current demands. This can lead to a loss of originality and reduces the gratification inherent in any creative process.
1. What's your favourite work of art?
ST: Kiss by Gustav Klimt
HI: Miniature artwork on the façade, pillars and ceilings of Amber Fort in Rajasthan, India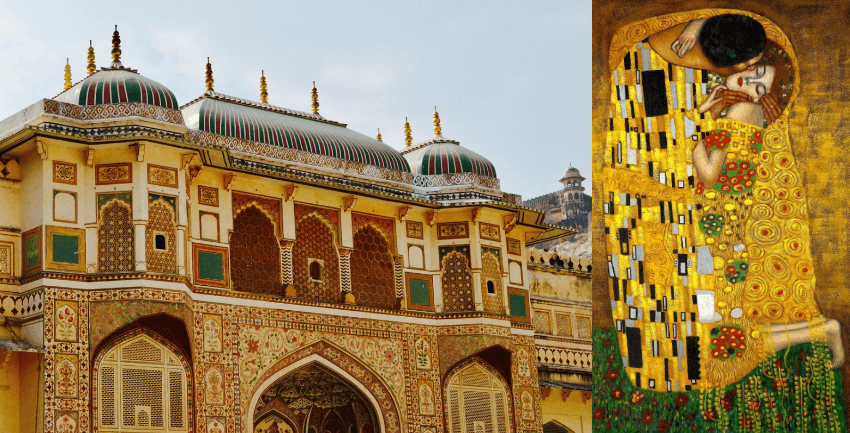 2. Who from past or present would you invite to a dinner party for the evening?
ST: Pablo Picasso
HI: Paulo Coelho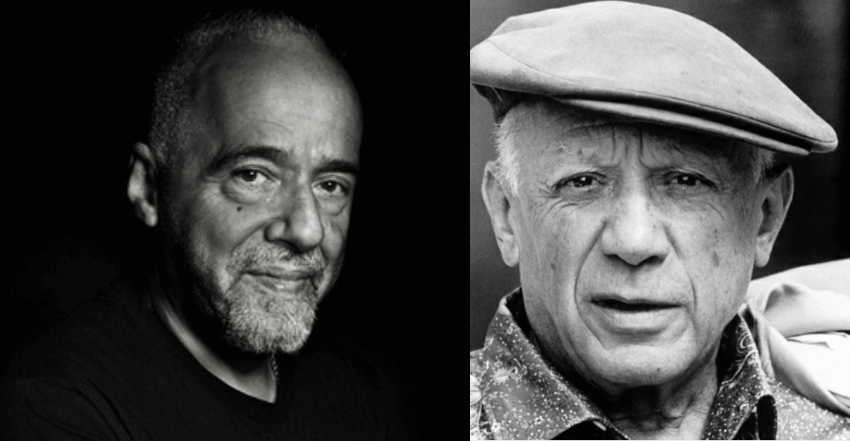 Do you have any pets, if yes, what is their name?
ST: I don't have any pets as of now
HI: At the moment, I do not have any pets. When my 2 year old is a little older, I would like to get a Turtle.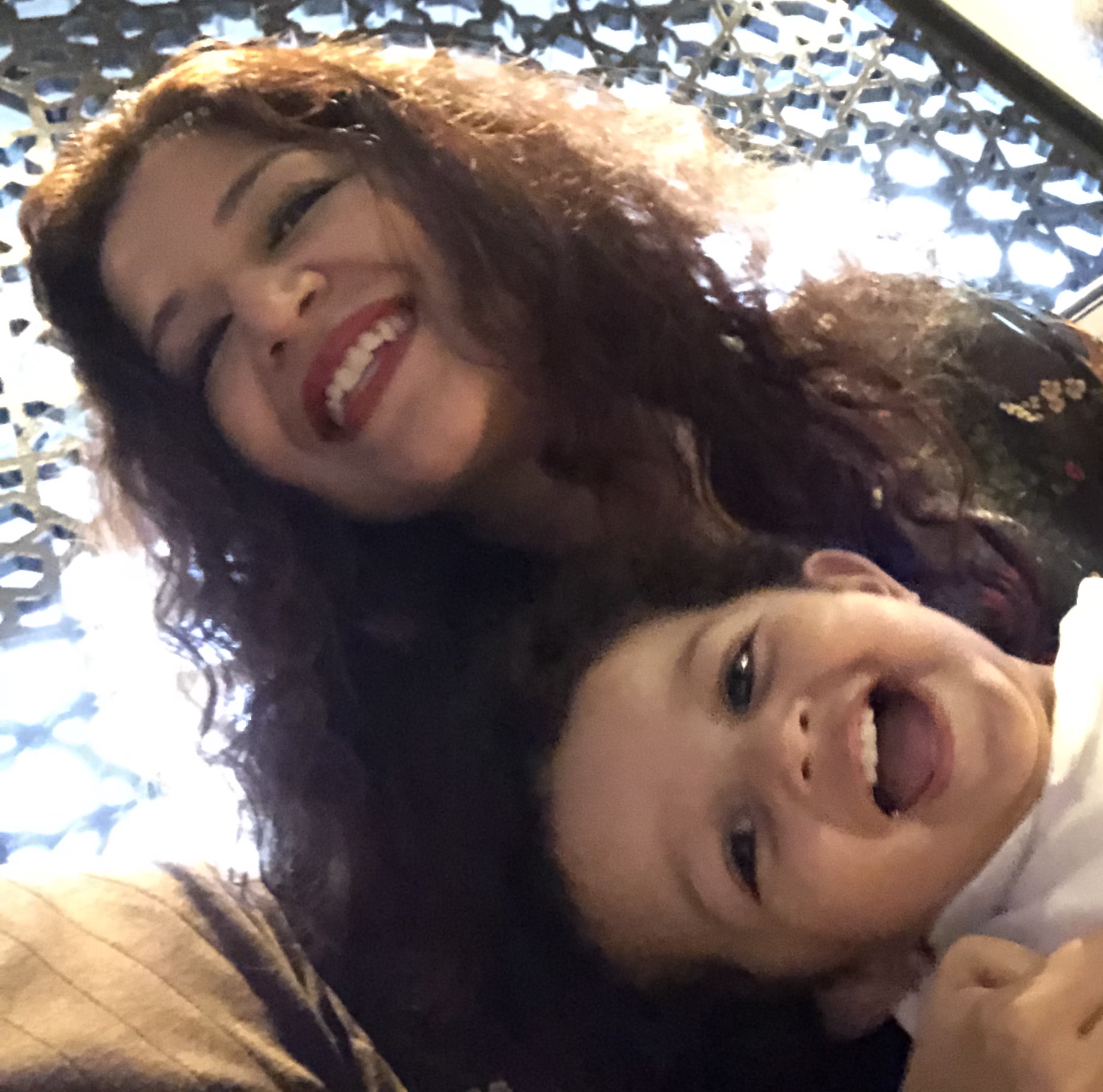 What is your most treasured possession?
ST: Friends like family :)
HI: Photo albums from my childhood.
What would you consider a perfect day?
ST: I love to get my hands dirty during my process. Material exploration is my favourite stage in design process. Love to play around with gemstones and clay to develop forms. When on non-jewellery projects a day spent exploring other materials is my favourite.
HI: A day spent with my business partner Sooryia, ideating on a new collection.
Is there a favourite journey, trip or voyage you hold dear?
ST: Since I just got back from a vacation in Jaipur and Udaipur, I cannot think of any other.
HI: In 2008, I spent three months in Japan. It was the experience of a lifetime. It is a fascinating country with a unique culture. Art is deeply entrenched in their philosophy of life.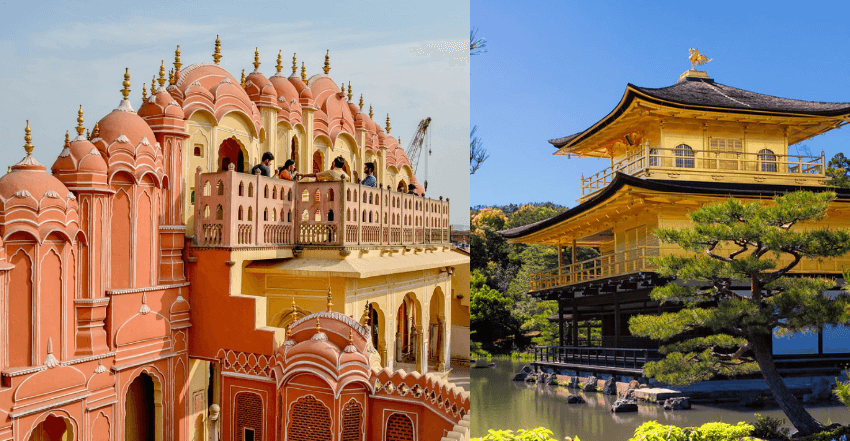 What is your greatest achievement?
ST: I think there is so much more to be achieved. But I remember feeling a tremendous sense of achievement when I sold my design for the first time at the age of 22. I remember the client had instantly fallen in love with the piece and it couldn't have looked better on anyone else.
HI: This is a difficult one. There is so much more to achieve.
What advice would tell your younger self?
ST: Prioritise self care
HI: Perfection and Excellence are two disparate things.
Can you sum yourself up in one word?
ST: Aesthete
HI: Optimistic
What motto do you live by?
ST: Que sera sera
HI: Not all who wander are lost.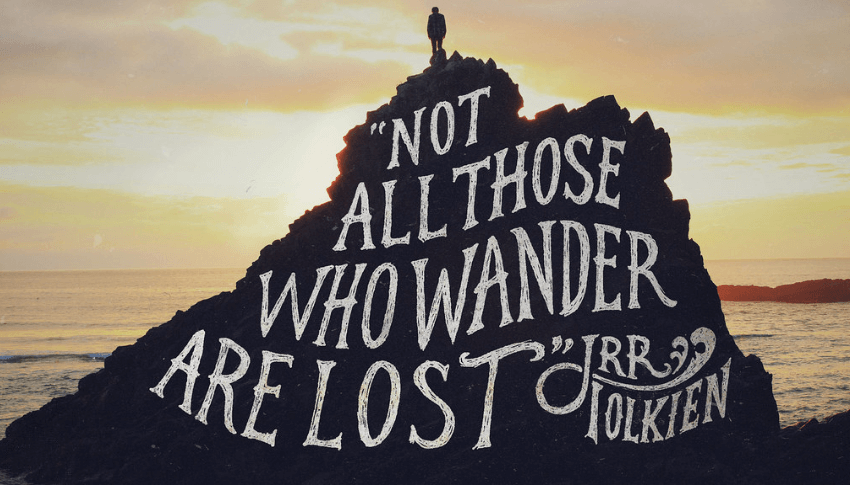 {{'2020-05-22T14:27:10.6350143+00:00' | utcToLocalDate }}