Q&A: Guðbjörg Kristín Ingvarsdóttir
1 min {{readingTime}} mins
Guðbjörg Kristín Ingvarsdóttir is a goldsmith, Jewellery designer and co-founder of the award-winning sustainable jewellery brand Aurum, Iceland's leading jewellery brand.
Guðbjörg began her career studying goldsmithing at Copenhagen Technical College, completing her journeyman's examination in 1993. She completed her master craftsman examination in goldsmithing at Reykjavík Technical College in 1994, subsequently returning to Copenhagen to study jewellery design at the Institute for Precious Metals. Guðbjörg collaboratively ran the jewellery workshop Au-Art in Copenhagen from 1996 to 1999, before returning to Iceland where she founded the design and jewellery firm Aurum.
Guðbjörg's jewellery designs have attracted much attention worldwide and she has taken part in many international design exhibitions, both as a solo designer and in group shows. She was awarded first prize in the jewellery competition Spirit of the North in St. Petersburg in 2000, received the DV Cultural Award in Reykjavík for art design in 2002 and the Icelandic Visual Arts.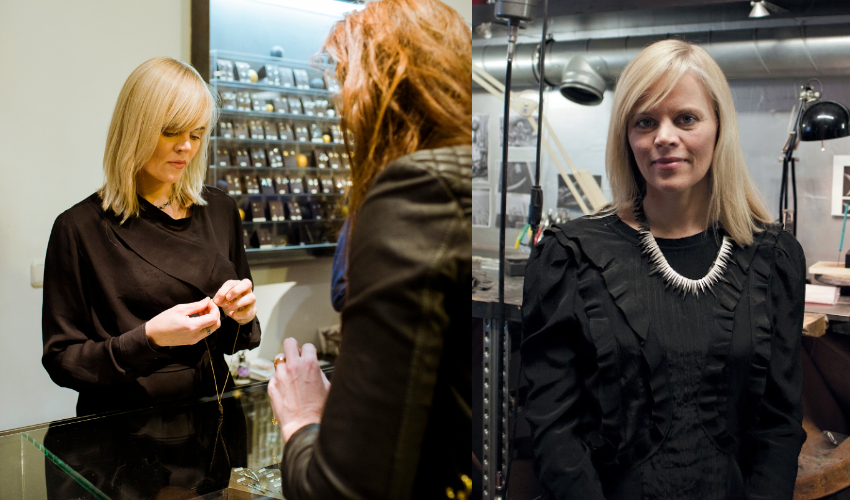 What's your name, and what do you for a living?
GKI: My name is Guðbjörg Kristín Ingvarsdóttir and I am a jewellery designer from Iceland. I founded the brand Aurum by Guðbjörg that celebrated its 20 anniversary last year (2019).
How did you come to work in the jewellery industry?
GKI: I took a jewellery class when I was an exchange student in high school on Bainbridge
Island US. Returning back to Iceland a year later, I had found my passion.
How would you describe your work to someone who doesn't know it?
GKI: Everything has a story and it is all about how you tell that story. Being inspired very much by the Icelandic nature, all my designs are very personal. I take great care with every detail because I want to convey a feeling or an atmosphere. I follow my own path in jewellery making, I spend a lot of time working with concepts and ideas and allowing myself that time is important to be able to bring a fully formed collection to the market.
What is your creative process?
GKI: When I am spending my time in my summer house in the West part of Iceland where the nature is so magical, I'm near the sea and have mountains and a glacier close by. When no one is around it is so peaceful and allows me the space for the natural force of the creativity to take over.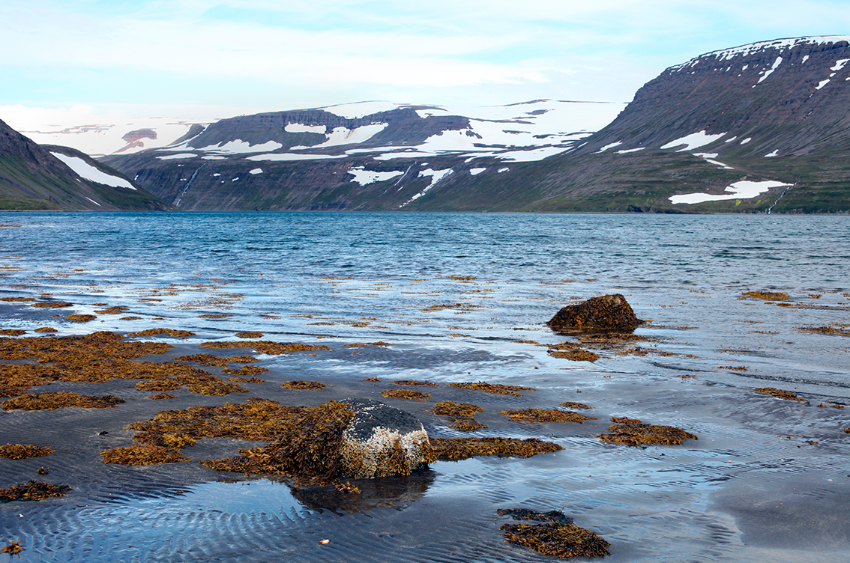 Where do you love to shop?
GKI: Paris and Tokyo are my favorite cities when it comes to shopping. At home I mostly do online shopping because I don´t have time to go to a physical store.
What is your inspiration?
GKI: Iceland, the amazing nature.
What piece of jewellery do you most treasure?
GKI: Necklaces when I am making a big statement pieces and Earrings are my favourite smaller piece, I have so many earrings designs in my collection.
What piece of jewellery do you most desire?
GKI: A piece in my future collection. It helps me in the design process to make something fresh and new!
Is there a seminal book or a favourite read that you have?
GKI: Heaven and Hell Trilogy by Jon Kalman Stefansson.
The book leads the reader into a small fishing village in the West Fjords of Iceland about a hundred years ago. This is the environment that I connect to and the strong description of the surrounding and of Iceland´s harsh elements.
Is there a particular tune, song or soundtrack to your life?
GKI: Not really, but I love the music from the Icelandic artist Björk.
If you could only be remembered for one thing in your working life, what would it be?
GKI: The Drifa Necklace, a statement piece I made 2007 is one of my favourites.
The softest snowfall hides gleaming crystals that separate, re-connect, and form an unexpected whole. Each incorporates a beauty reflected in its texture and shape.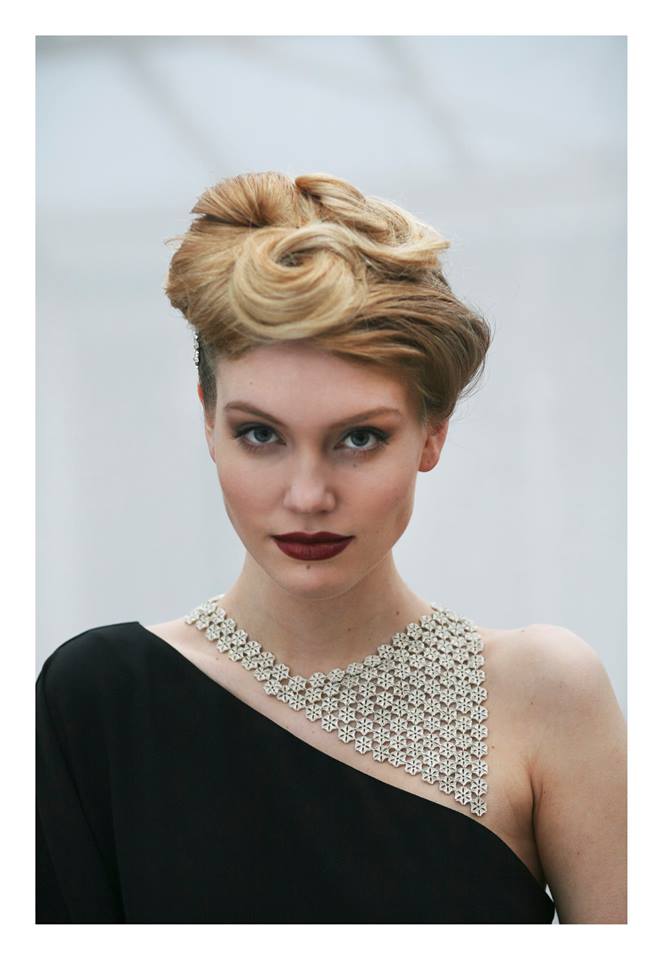 What would be your advice to someone starting out in the industry?
GKI: Work hard, make original work and be patient.
What's your favourite work of art?
GKI: The photographic work of Katrin Elvarsdóttir - a photgraphic artist from Iceland. This lady in red is my favourite work of art.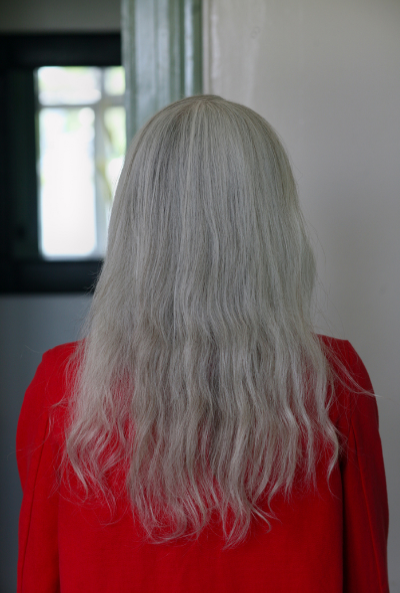 Who from past or present would you invite to a dinner party for the evening?
GKI: I would invite the people that have stood by me all these years. Few of them live abroad so it would be a wonderful evening being all together in one place.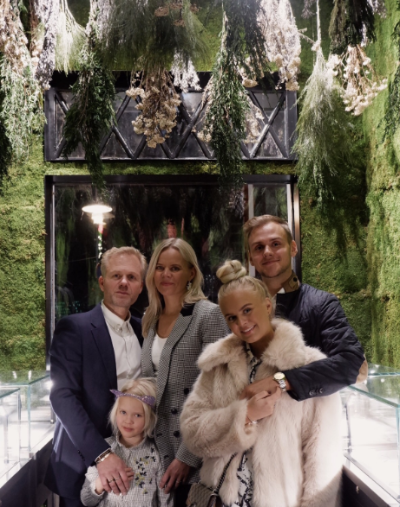 Do you have any pets, if yes, what is their name?
GKI: Yes, Molly and Lotta; two poodle dogs.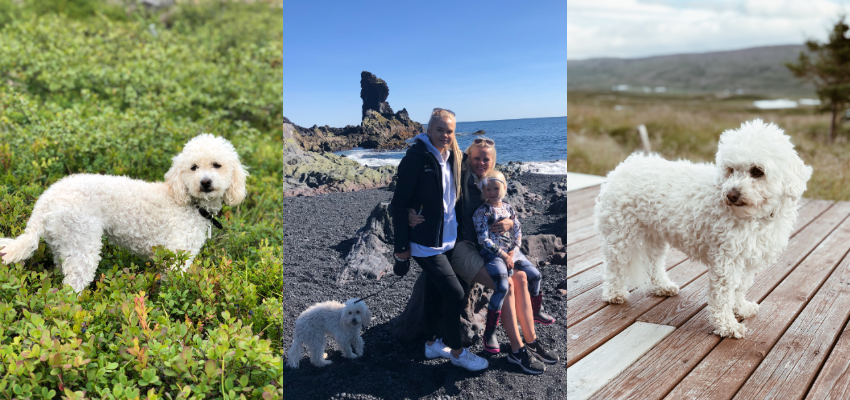 What is your most treasured possession?
GKI: My three daughters inspire me every day. Seeing their individuality growing and getting stronger every day.
What would you consider a perfect day?
GKI: A day in the countryside in Iceland with my family.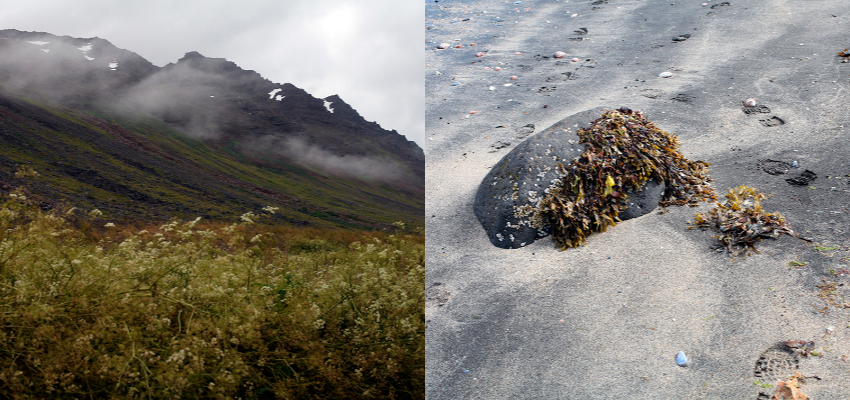 Is there a favourite journey, trip or voyage you hold dear?
GKI: The most relaxing and fun trip for me would be going skiing,When I was a child I spend all my extra time skiing in the mountains in the winter time and still today that would be my favourite thing to do.
What is your greatest achievement?
GKI: My three daughters and building up Aurum by Guðbjörg as a leading Icelandic Jewellery brand.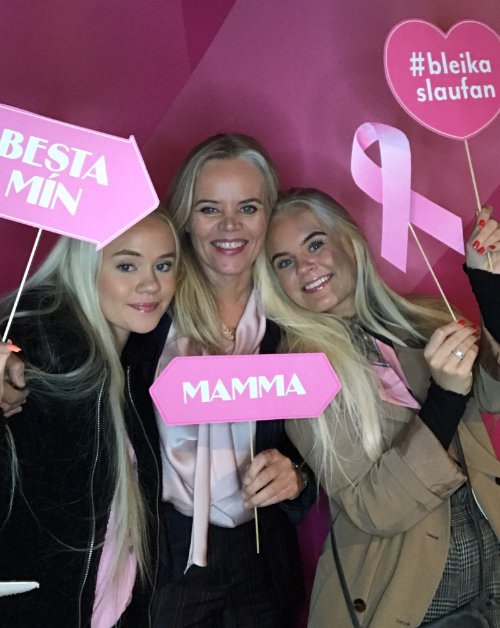 What advice would tell your younger self?
GKI: Believe in yourself.
Can you sum yourself up in one word?
GKI: Motivated.
What motto do you live by?
GKI: Be the best version of yourself.
Where you can find Guðbjörg Kristín Ingvarsdóttir:
Type your content here...
{{'2020-06-05T19:05:30.7057997+00:00' | utcToLocalDate }}