Q&A: Gianluca De Girolamo
1 min {{readingTime}} mins
Gianluca De Girolamo is a hugely experienced photographer who cut his teeth in the photography world in packshot studios taking pictures of branded goods for commercial use. He now has a reputation second to none for advertising and creative moodshots to commercial, editorial, e-commerce and product photography for the fashion and jewellery industries. He was previously the Head Fashion & Creative Photographer at The Packshot Company, where he worked with clients such as Vivienne Westwood, Swarovski and Burberry. He now heads up Adshot, which specialised in creative jewellery photography. He answers the Benchpeg Q&A.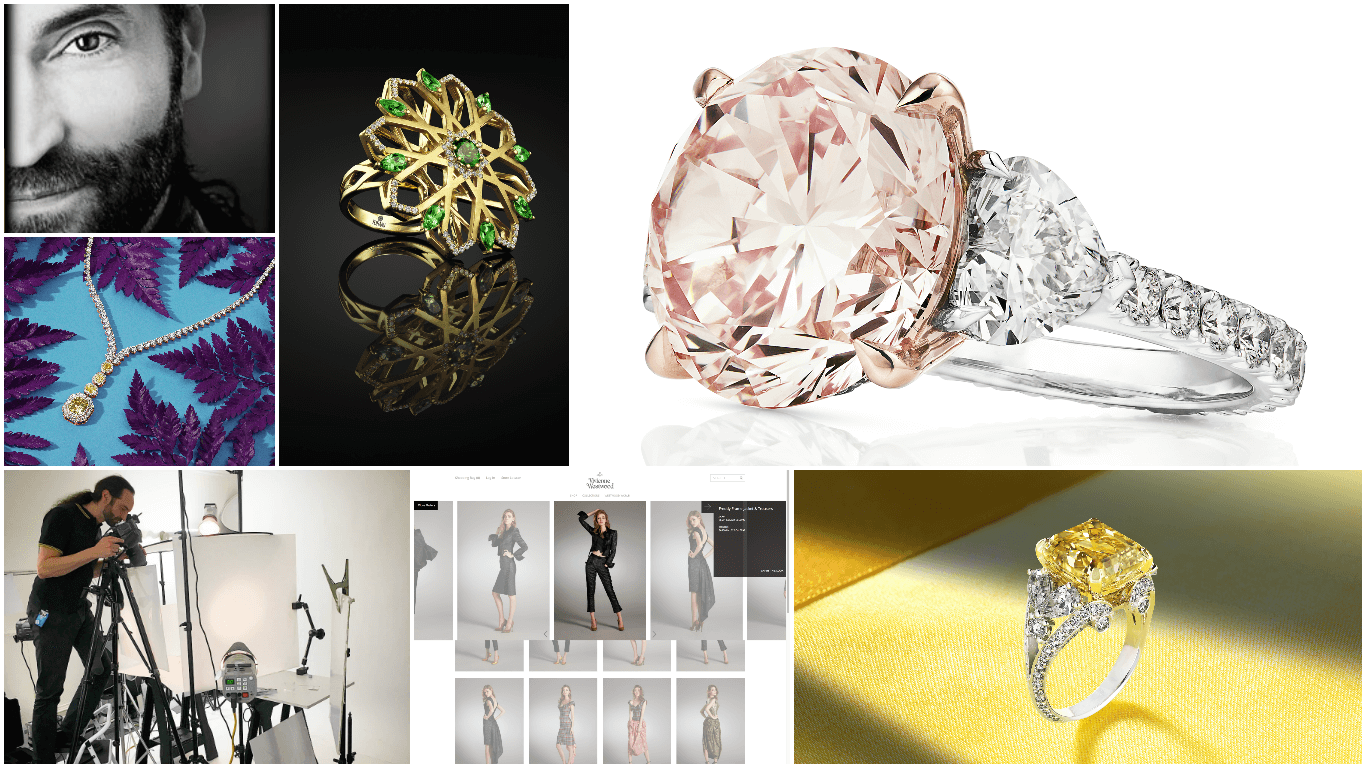 What's your name, and what do you for a living?
GDG: Gianluca De Girolamo. I get all kinds of alternatives: Giancarlo, John Luke, Jean Luc - it's usually easiest if people go for Luca! Italians call me Giallu.
I have a photography studio at Somerset House called ADSHOT and I take photos for a living.
How did you come to work in the jewellery industry?
GDG: As head photographer for years in a busy packshot studio I was photographing everything - fashion, products; whatever was in that day. One day I was working on some jewellery and the graphic designer on that project was impressed and explained that there was a shortage of photographers who could work with reflective surfaces. She recommended me to Fabergé, whose other photographer at the time was Mario Testino. She changed my life with that compliment - after that I put all my effort into researching and creating new techniques for jewellery photography.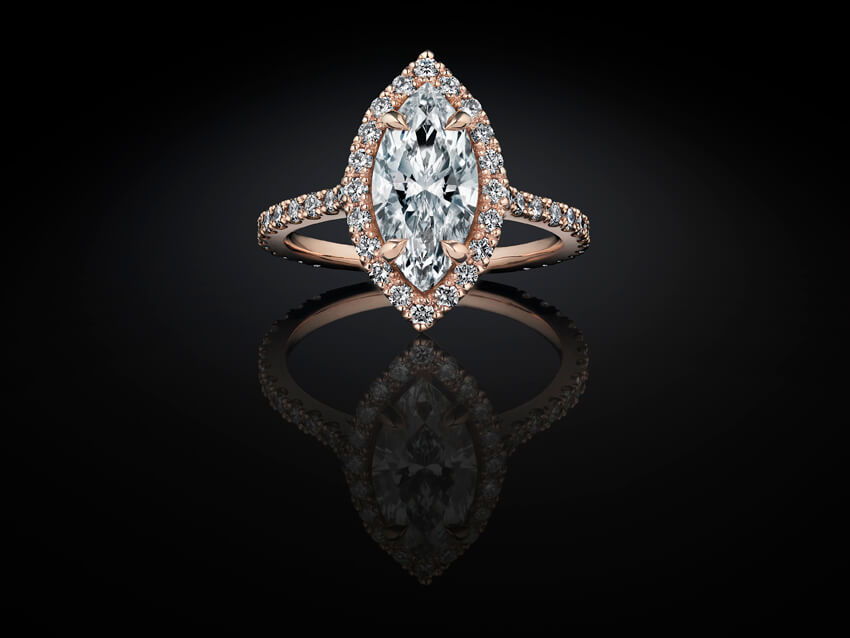 How would you describe your work to someone who doesn't know it?
GDG: Clean, detailed, elegant. The idea is not to see my work - it's all about the product.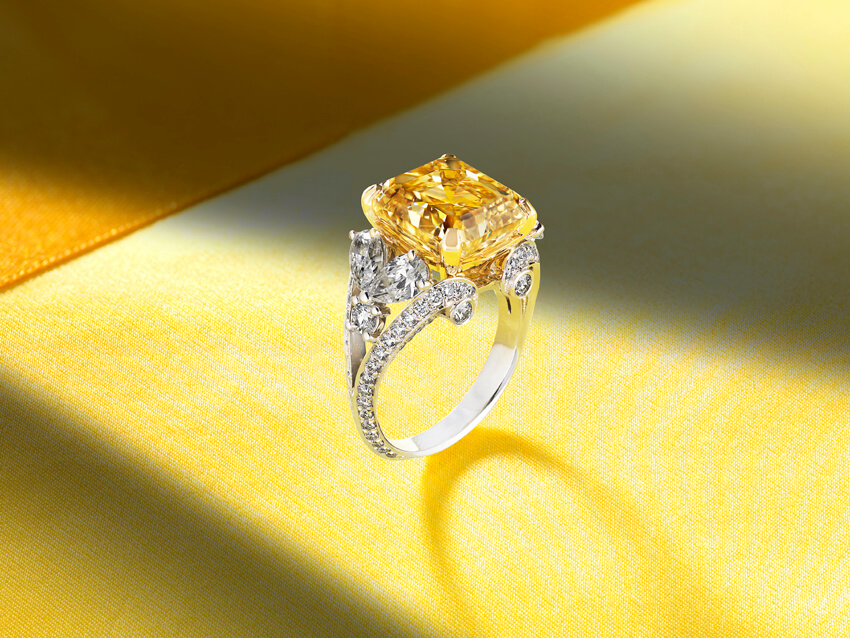 What is your creative process?
GDG: The first part of the process is trying to understand the client's vision as best as I can. At the beginning of the shoot I'll make their idea come to life in a few test shots. Depending on the client and the strength of their vision. We might just spend time solving very fine details, if they're looking for more input or maybe they're newer to the concept of photography for their pieces I'll offer various paths until we find the right look for their brand.
Where do you love to shop?
GDG: I love rummaging around sample sales and TK Maxx. Somehow it's more fun when you find something great that way.
What is your inspiration?
GDG: I get inspiration from many places. It tends to hit me most when I'm doing something totally other than what I'm working on. I'll be making a coffee or in the shower and suddenly have an idea.
What piece of jewellery do you most treasure?
GDG: My parents' wedding ring. My parents and my family are the most important thing to me. There's the cliché about Italian men being close to their mothers; at least this is a stereotype that I can feel proud of.
What piece of jewellery do you most desire?​
GDG: I'll change the question slightly if that's ok? I'll tell you what I most desire to photograph. I love a challenge, so it would be something very elaborate and intricate like Chopard or DeBeers high jewellery. A masterpiece requires that the photography must match up to the original piece of art and I like the challenge.
Is there a seminal book or a favourite read that you have?
GDG: I'm dyslexic so reading takes a really long time for me. Mostly if I'm reading it will be the newspapers online - I'm quite addicted to current affairs. To escape into something beautiful in the way that I see other people enjoying books I'll watch a beautiful film. Two of my favourites are La Grande Belleza and Baraka, but my favourite at the moment is What We Do In The Shadows. I don't think that will ever stop being funny to me.
Is there a particular tune, song or soundtrack to your life?
GDG: I love music. There is always music on in the studio - reggae, rock, deep house to classical music. If my life were to have a soundtrack I would request Ennio Morricone to compose it.
If you could only be remembered for one thing in your working life, what would it be?
GDG: I would like people to remember having fun at my studio. Shoot days can be so needlessly stressful and it doesn't help the outcome. My mission is to create a stress free environment.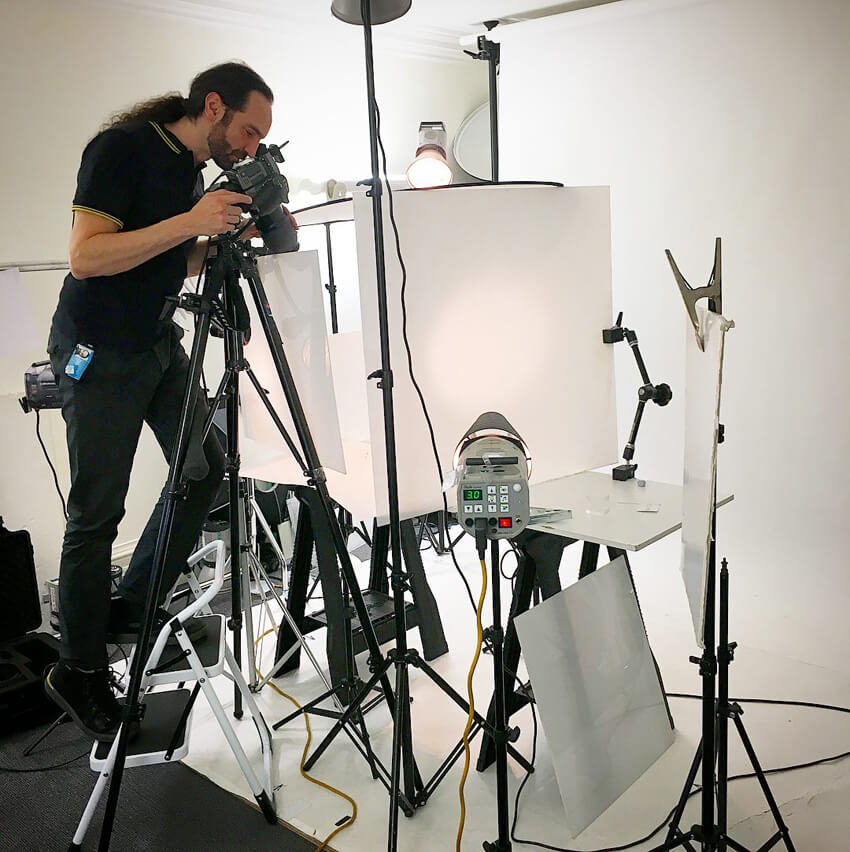 What would be your advice to someone starting out in the industry?
GDG: Do your research. Look at what the big brands are doing with their imagery to see what works, without feeling that you have to copy them. Ask for advice. At our studio we always look after startups if we can.
What's your favourite work of art?


GDG: Maurizio Cattelan's "L.O.V.E". Controversial and straight to the point.

Who from past or present would you invite to a dinner party for the evening?

GDG: Jimi Hendrix

Do you have any pets, if yes, what is their name?

GDG: We had a cat called Meek at our place but unfortunately she died one year ago. She's still in my heart.

What is your most treasured possession?

GDG: I have a collection of antique stereo viewers from the 1800s. I'm not really attached to things too much.

What would you consider a perfect day?

GDG: A sunny day

Is there a favourite journey, trip or voyage you hold dear?


GDG: Going home to Turin to see my family

What is your greatest achievement?

GDG: It's always been an ambition of mine to open my own studio. I feel so lucky to have a space in Somerset House within the great creative community that has sprung up there.

What advice would tell your younger self?

GDG: It would depend on what my younger self was asking me.

Can you sum yourself up in one word?

GDG: Relaxed

What motto do you live by?

GDG: Nesciúne nasce 'mbaráte! [Nobody is born educated]
Gianluca De Girolamo and Adshot can be found at this September's International Jewellery London on Stand Q84.
{{'2019-07-05T09:30:06.8890000Z' | utcToLocalDate }}