Solo Craft Fair, South London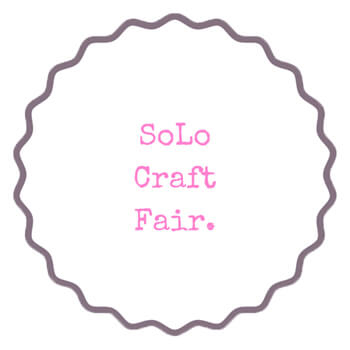 Call for Applications: Solo Craft Fair
Solo Craft Fair will be returning to Prince of Wales in Brixton on Sunday 24th September, transforming two floors in to a craft festival full of stalls, workshops, live music, DJ's, kids play area and more!
We are looking for high quality independent traders to hire a stall at this event.
Stalls Available
Club Room Table (4x2ft) £45
Club Room Pitch Only (no tabe) £45
Lower Roof Terrace Table (4x2ft) £40
Lower Roof Terrace Pitch Only (no table) £40
To Apply
If you would be interested in trading at this event then please fill in this application form
Application Deadline
Applications close on 31st July 2017
We will notify everyone whether they have been successful or not within three weeks of that date.
Please note we do get a high number of applicants for our events so we are unable to give individual feedback if you are not successful. All applicants must have public liability insurance and as this is a pub we can not accept hot food stalls.
Contact
Rebecca Hunter info@solocraftfair.com