School of Jewellery Artist in Residences 2020-2021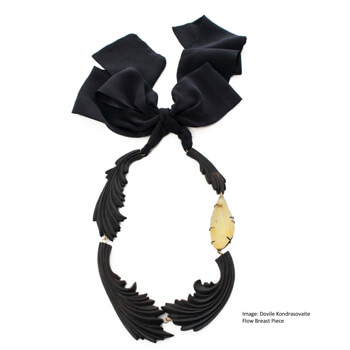 January 2021 to August 2021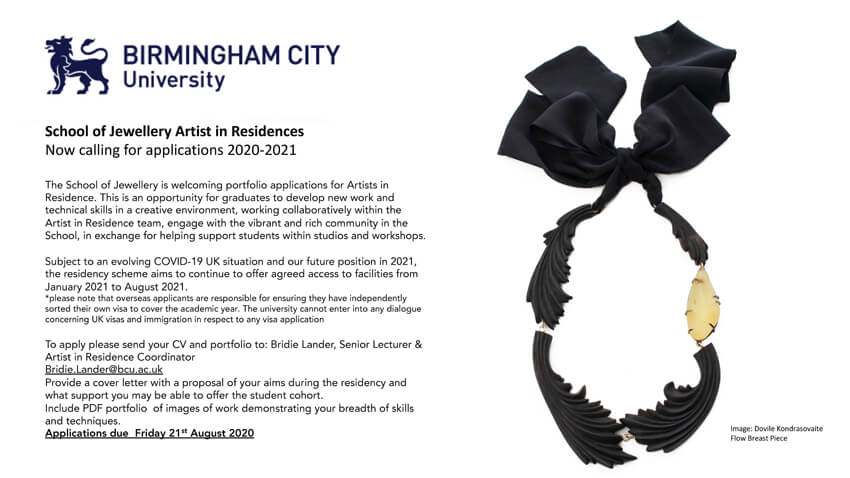 Call for Applications: School of Jewellery Artist in Residences 2020-2021
The School of Jewellery is welcoming portfolio applications for Artists in Residence.
This is an opportunity for graduates to develop new work and technical skills in a creative environment, working collaboratively within the Artist in Residence team, engage with the vibrant and rich community in the School,in exchange for helping support students within studios and workshops.
Subject to an evolving COVID-19 UK situation and our future position in 2021, the residency scheme aims to continue to offer agreed access to facilities from January 2021 to August 2021.
To apply please send your CV and portfolio to: Bridie Lander, Senior Lecturer & Artist in Residence Coordinator Bridie.Lander@bcu.ac.uk
Provide a cover letter with a proposal of your aims during the residency and what support you may be able to offer the student cohort. Include PDF portfolio of images of work demonstrating your breadth of skills and techniques.
Applications due Friday 21st August 2020.
*Please note that overseas applicants are responsible for ensuring they have independently sorted their own visa to cover the academic year. The university cannot enter into any dialogue concerning UK visas and immigration in respect to any visa application