Makers and Brewers Fair 2017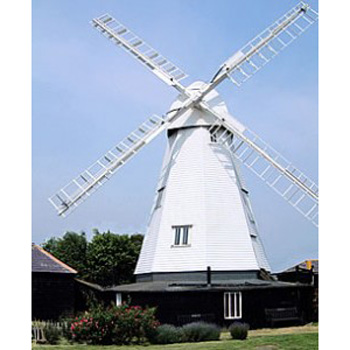 White Mill Rural Heritage Centre, Sandwich
cathyrogersinfo@gmail.com
Call for Applications: Makers at White Mill Rural Heritage Centre
Bakers, Makers and Brewers Fair 2017
Following on from the first successful Bakers, Makers and Brewers Fair 2015, we're back with a weekend celebrating the White Mill Rural Heritage Centre, and the launch of MAKERS, a project space at the White Mill offering; locally roasted coffee and beer from local microbreweries, and a performance and making space with a programme of events and workshops. It'll be a place to meet, share, make, drink, eat cake and discuss.
For National Mills Weekend the Bakers, Makers & Brewers Fair is back and we're offering selling space over the weekend of 13/14 May 2017 for contemporary artists, crafters and designers.
If you make using wool, paper, print, stitch, metal, wood, ceramic, footwear or your work is inspired by any of these materials and/or traditional methods of working but use a contemporary twist get in touch! If you think you can twist this brief with something unbelievably exciting – get in touch.
Pitches are free but space is limited. Proposals will be selected.
Application Deadline
Midnight 10 April 2017
To Apply
Please email a short description of your practice and up to six images of example works you'd like to sell with indicative prices. Please include your name, email address and website if you have one.
About Us
MAKERS is the joint venture of Cathy Rogers and Neil Aplin.
Bakers, Makers and Brewers Fair 2015 celebrated White Mill's rural heritage and the important role it played within the life of its community specifically during WW1. Today these traditional crafts have been revived and we witness the prevalence of the hand-made in contemporary art, food, drink and home décor. This inaugural fair was part of Codename: Joined Up' WW1 Commemorative project by DMAG and DAD with artist Cathy Rogers.
Location
White Mill Rural Heritage Centre is based on Ash Road, Sandwich and is a 150 year old wooden smock Windmill.
www.whitemillheritagecentre.org.uk
White Mill Rural Heritage Centre, Sandwich
Contact
Cathy Rogers cathyrogersinfo@gmail.com