MADE BY HAND, The Contemporary Craft Fair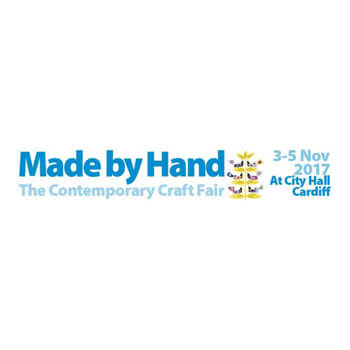 Cardiff City Hall, Gorsedd Gardens Road, Cardiff
MADE BY HAND, The Contemporary Craft Fair
hello@madebyhand-wales.co.uk
MADE BY HAND, The Contemporary Craft Fair at City Hall, Cardiff
Applications are invited from makers from across the UK and Ireland to the finest and largest contemporary craft fair in Wales.
You work to the highest standards making ceramics, glass, textiles, jewellery, metal, wood, plastics, mixed media, leather, recycled materials, printmaking and paper.
You are resident in the UK or Ireland and your work shows a dedication to quality of making, presentation and originality.
Set in one of Cardiff's premier venues, Made By Hand is in partnership with Cardiff City Council and Llantarnam Grange Arts Centre. Made By Hand will feature 135 companies selling directly to the public in the centre of Cardiff with a full programme of workshops, demonstrations, masterclasses, children's craft activities and cafe. Presented by the multi award winning team from The Contemporary Craft Festival.
"A huge thank you to you and your team for a fabulous show this weekend. Many of my existing customers came, and they really appreciated the quality of the work on show. The organisation of the event was perfect and business was excellent. The show exceeded my expectations and I really hope I can join you again in Cardiff next year"
Kate Lewis, jeweller, exhibitor Made by Hand, Cardiff, 2016
Event Dates
3 – 5 November 2017
Venue
Cardiff City Hall, Gorsedd Gardens Road, Cardiff
Application​ Deadline
6pm Friday 3 March, 2017
To Apply
Click here to apply
Online Applications Only Please.
For full application criteria please visit
madebyhand-wales.co.uk/apply