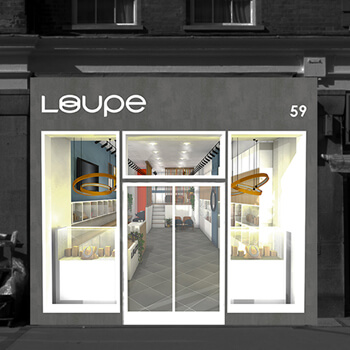 Call for Expression of Interest

Call for Expression Of Interest - LOUPE
Call for Expression Of Interest for an exciting and valuable opportunity for designer-makers and craftsmen and women looking for affordable workspace and retail opportunities in Hatton Garden - London's world renowned, historic Jewellery Quarter.
LOUPE is a new venture founded by Amanda Mansell, due to open mid 2019. It will offer affordable jewellery bench space, and a range of skills and business support activities uniquely delivered through a retail environment, providing selling opportunities for designer-makers and craftsmen and women who are the beating heart of Hatton Garden.
The premises will undergo a major refit with support from Camden Council to bring the space back to affordable use, specifically for jewellers in Hatton Garden.
The Hatton Garden BID is also extremely supportive and sees an absolute need for such a project to ensure that every opportunity is given to retain craftsmanship, talent and creativity within Hatton Garden. It also offers potential opportunities to forge even stronger links with the jewellery industry and wider business community (www.hatton-garden.london)
Please visit: www.surveymonkey.co.uk to find out more, and to register your interest by 9 February 2019.
We look forward to hearing from you!