JOYA Barcelona Art Jewellery & Objects 2019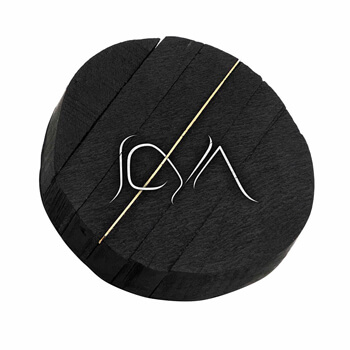 preview.joyabarcelona.com
Call for Applications: JOYA Barcelona Art Jewellery & Objects
JOYA Barcelona Art Jewellery & Objects is the main art jewellery and art objects event in Spain. Gathering a great number of independent artists as well as related organizations, schools and other entities. JOYA, in its 11 edition will be focused on the communicative and diplomatic meaning of the art jewellery and objects in nowadays.
"Talking about the power of jewelry is potentially inexhaustible and fascinating. It implies returning to the beginning of humanity, not only as an adornment for the body but as the ideological expression of culture, and even more importantly, POLITICS."
The event goes beyond being an exhibition space for students and artists to present their latest work. JOYA, aimed towards professionals in the field as well as the general public, is also a platform of national and international exposure that enjoys a large number of media partners and collaborations with galleries and other events of the field.
Dates
JOYA 2019 will take place on the October 10th, 11th and 12th 2019
at Disseny Hub Barcelona, Spain.
The Event
Its goal is to promote national and international artists through exhibition and communication, support jewellery and help open up an artistic market that has remained under exploited until now. Moreover, JOYA is a platform for artists to interact and share experiences and discuss their common issues, an opportunity for artists, press, distributors and interested audience to come into contact.
During 3 days, JOYA offers the designers a pleasant new space and environment to increase their contact lists and exhibit their pieces. The event is organized by Le Département Interiors S.L and directed by Paulo Ribeiro.
To Apply
Individual Applications:
Collective Applications:
Schools of Jewellery:
For More Information