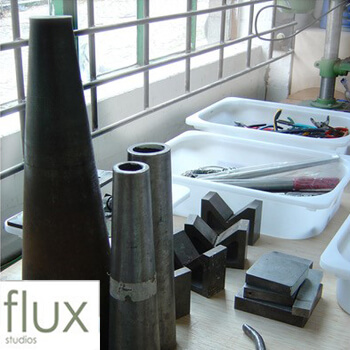 vickyforrester@fluxstudios.org
Jewellery Studio at Flux
Places Available – Apply Now
Looking for a specialist studio to advance your jewellery practice?
We have space for new members to join our vibrant collective of jewellers at Flux Studios.
Membership costs £235 pcm and provides 24/7 access to one of the best equipped jewellery studios in London.
Work independently and collectively to further advance individual jewellery / technical / design / business practice.
Additionally, there can be teaching and exhibiting opportunities.
Location
SE5 8QT
For more information
Visit our website here www.fluxstudios.org
To Apply