Great Northern Contemporary Craft Fair & GNCCFonline 2021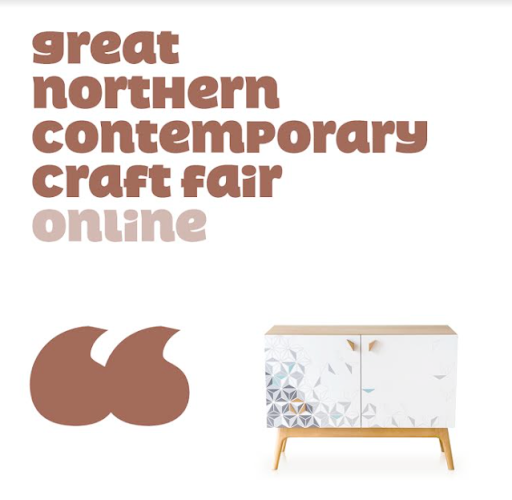 8-10 October 2021 / 17-18 July 2021
ann-marie@greatnorthernevents.co.uk
Call for Applications: Great Northern Contemporary Craft Fair Manchester
8-10 October 2021
GNCCFonline Summer Edition: 17-18 July 2021
We invite applications from established, new and recent graduate designers-makers and artists working in ceramics, glass, jewellery, metal, wood, interior textiles, fashion design & accessories, mixed media, basket-making, product design, furniture, print-making and more.
We are also looking for established makers who are experimenting with new techniques or materials towards a new body of work, to apply for the "Discuss" showcase at GNCCF Manchester. "Discuss" is an opportunity for makers to engage the GNCCF audience in their new work in progress, to educate them about the process of their craft practice and get feedback. It may suit those makers who are current recipients of the Arts Council's DYCP grant.
For all our fairs, we welcome applications from diverse and talented makers from the UK and abroad, whatever their background or professional qualifications. We encourage applications from those groups which are currently under-represented in the craft sector, particularly people who identify as BAME or disabled.
Exhibitors for our prestigious shows are selected for their excellence by a panel of craft experts. Now in our 14th year, our fairs are nationally renowned and are the place to buy and commission exceptional handmade work direct from professional designer-makers in the North of England.
Successful applicants will benefit from extensive marketing and promotion and a range of affordable stand packages, including subsidised stands for new and emerging makers. In the event the live event cannot go ahead due to Covid-19 restrictions, full refunds will be given.
"Great exposure in the North. The Great Northern Contemporary Craft Fair is on a par with the London shows and one of my favourite shows on the craft circuit."
Applications open 1st Feb and close 28th February 2021.
For further details including guidelines, fees, refund policy and to apply online please visit www.greatnorthernevents.co.uk