Cluster Jewellery Artist-In-Residence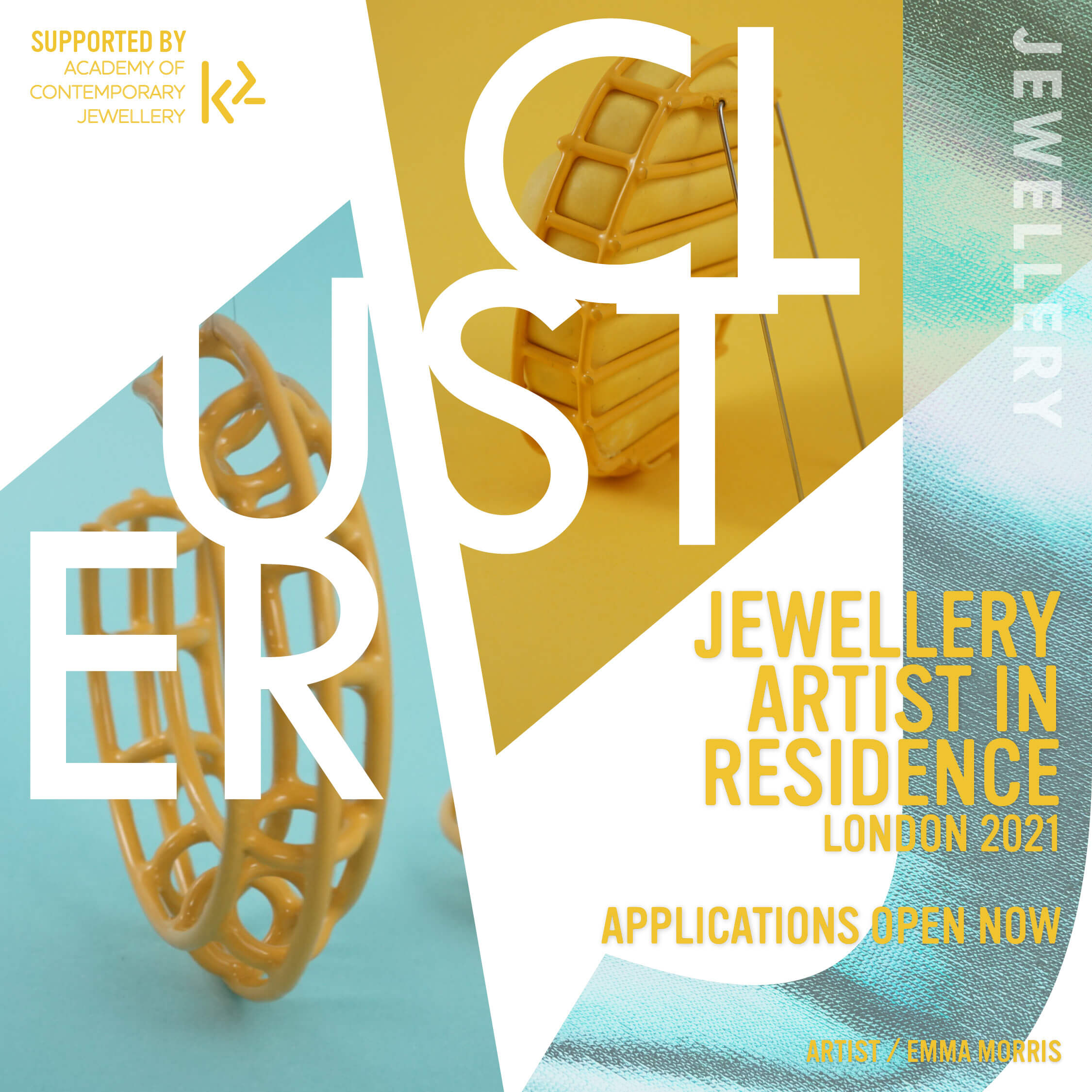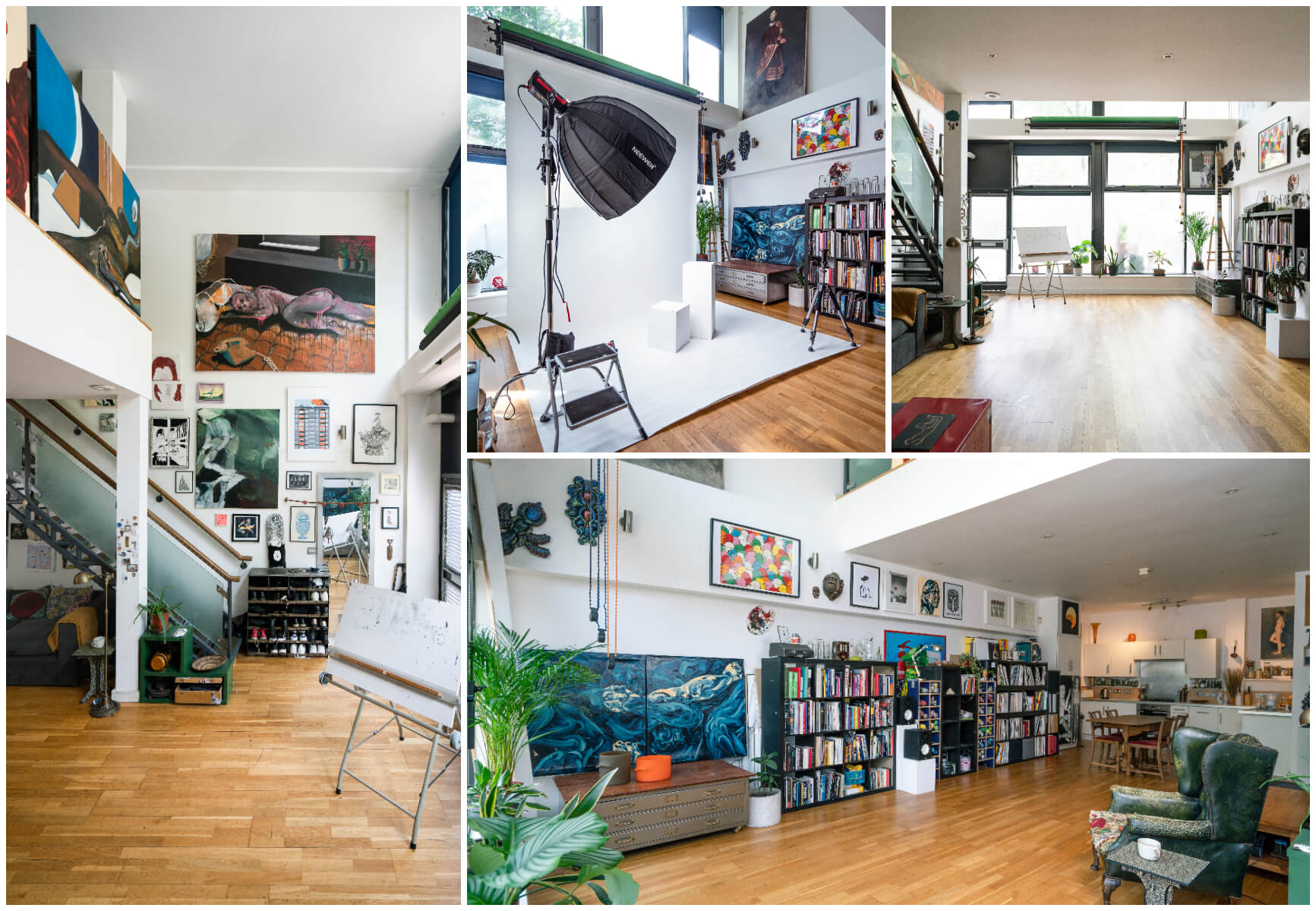 Cluster Jewellery Artist-In-Residence
Cluster London is delighted to announce the launch of its first artist-in-residence programme, which will offer artists the opportunity to experience the capital's creative vibrancy through a fully-funded residency, and to develop their network in the city through a tailored mentorship programme.
A Home from Home in London
The Cluster Residency seeks to offer artists a life-changing opportunity to kickstart their practice in London, and to equip them with everything that they could need to develop an exhibition or project in this international art hub. The residency will last 4 weeks, and will include transportation to London, meals, equipment and materials, accommodation, and a private workspace in East London.
The artist will be hosted in a private studio located in Zone 2, just a few minutes' walk from Bow Church Station, containing a workspace, bedroom, two bathrooms, a kitchen, private outdoor area, and access to a communal rooftop terrace. Benefiting from high ceilings and natural light, the studio will be supplied with equipment that caters to each artist's specific needs, such as gravers, metal forming tools, etc.
Additionally, K2 Academy of Contemporary Jewellery will provide studio time at their central London facilities where the artist will be able to use its features and equipment.
Bespoke Mentorship
Artists will also be offered a personalised mentoring programme during their residency, receiving support and advice throughout their stay from industry professionals to collectors, including one-to-one meetings in their studio space each week. The residency will aim to serve the unique needs of each artist, based on their career path to date and ambitions for the future, and to guide them into a network of opportunities by fostering connections between artists and the London art world.
A Solo Exhibition
The process of each residency will be documented for the artist through video and photography, and will result in a project presentation at a Cluster Fair and an online solo exhibition on Cluster's website. Artists will also be offered a solo exhibition in a central London gallery, making this programme a unique opportunity for emerging artists to accelerate their career.
Continued Support and Representation
Following the residency, Cluster will also be offering artists-in-residence the opportunity to continue their relationship through a 1 to 5 year management contract. This will offer artists continued mentorship, profile-building, and the representation needed to accelerate their work and profile to a much higher level.
Apply and Join Us
Cluster invites early-career artists of all ages to apply for the residency, which is open to artists of any nationality. Cluster is particularly keen to receive applications from artists who creatively engage with ideas about contemporary society and the world as a whole. Artists will be selected by our fantastic jury of industry professionals:
Katrin Spranger, Co-Founder of K2 Contemporary Jewellery Academy, Tutor and Jewellery Maker
Daniella Wells, Market Development Consultant with Specialism in Contemporary Collectible Craft
Kelvin J. Birk, Co-Founder of K2 Contemporary Jewellery Academy, Tutor and Jewellery Maker
& more To Be Announced
Additionally
Furthermore, Cluster team will select 25 artists from all applicants to be featured on Cluster's online shop accompanied with a custom made artist profile page. No commission on sales will be taken for the first 6 months.
Application Fee Fee
£27 for 2 submissions
For more information and to apply: