Makers working with Glass in Jewellery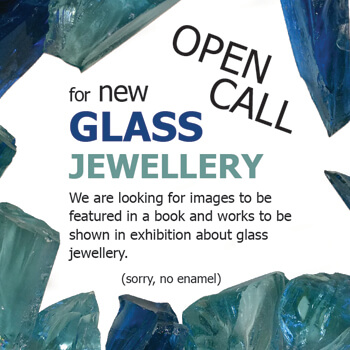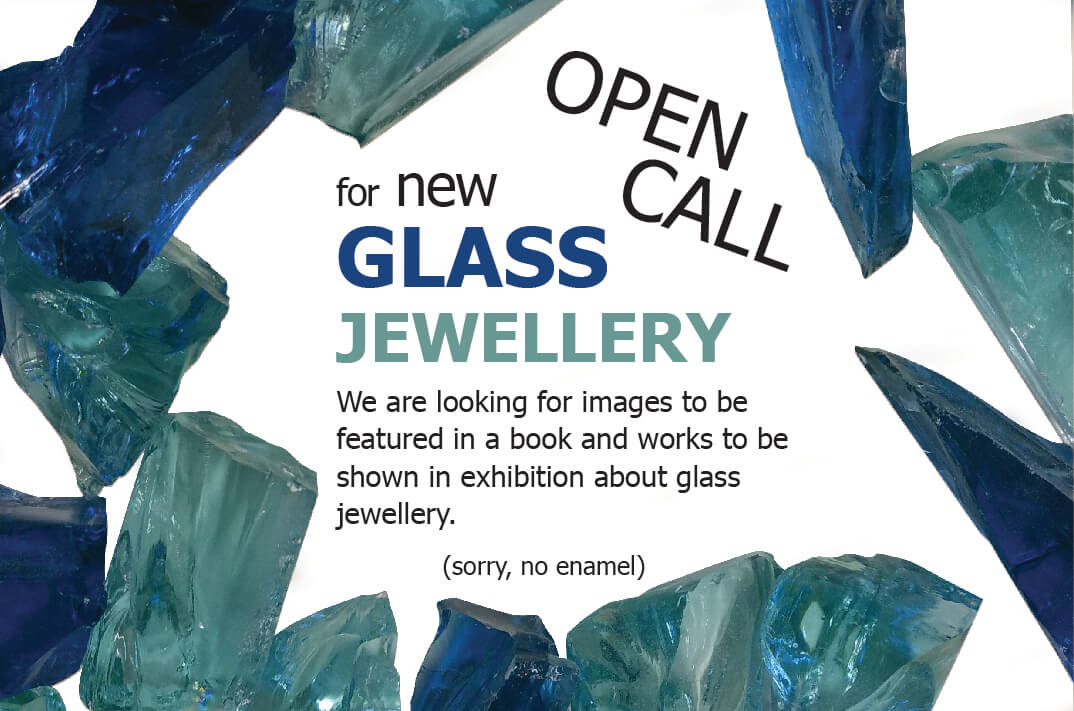 Call for Submissions: Makers working with Glass in Jewellery
We are looking for jewellers or glassmakers interested in submitting images of their work and process for upcoming publication about Glass Jewellery.
The book will written by Mirka Janeckova and published by Crowood Press, UK. Expected date of publishing will be early 2019. Book will be distributed internationally.
About the Author
Mirka Janeckova is an award winning contemporary jewellery maker based in Edinburgh, Scotland, UK. She graduated from Glasgow School of Art in 2013 and from Royal College of Art, London in 2016.
Her practice is based on interdisciplinary research – she work across the disciplines of jewellery, metal, glass and ceramics. Mirka work experimentally and her aim is to broaden our perception of what materials could be used for.
Her interest in glass started during her final year at Royal College of Art as a collaboration with Swarovski where she was looking at ways how to seamlessly connect glass and metals. Later, she made several research trips to Czech Republic to explore her home country rich glass tradition which was funded by Association for Contemporary Jewellery. The findings from these research were published and together with her own practice will inform her new book.
Selection Criteria
Any wearable item which contains glass as a main element. Sorry, no enamel works.
Any techniques – casting, lampwork, found items, etc.
Work has to be made in the last 10 years (we want to focus on emerging artists and show new work)
The selection panel announced closer to the date
Submission Deadline
27 of May 2018
Follow Up Exhibition
There will be an touring exhibition of glass jewellery which would accompany the launch of the book and all Artists submitting the work for book would be invited to take part.
Open call for the exhibition will be announced soon.
For More Information
For more information and to state your interest please contact:
Mirka Janeckova