Call for Applications: Kickstart 2018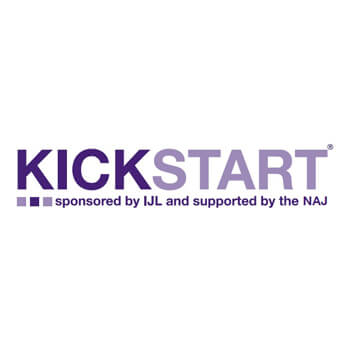 International Jewellery London
http://www.jewellerylondon.com/en/Forms1/Forms-2018/KickStart-Awards/
Call for Applications: Kickstart 2018
Emerging UK up-and-coming jewellery designers with their sights set on success are invited to battle it out for one of just six places in this year's KickStart initiative – organised by International Jewellery London, the must-attend annual destination for the jewellery industry, taking place at Olympia London from 2 – 4 September 2018.
This long-running mentoring, advice and exhibition platform is a key link in the IJL Journey – a unique industry path that guides design talent from final year student to successful consumer-facing brands.
In a change for 2018, KickStart will accept just six applicants from UK-based designers. The chosen designers will have access to the many career-boosting benefits, including a mentoring package, workshop days, ongoing pricing, branding and marketing support, introductions to key industry figures - and the opportunity to win a free stand at IJL 2019 in the special 'Industry's Choice' award.
In addition, to provide extra support, each UK-based winner will receive a bursary funded directly by the Benevolent Society Trust, to assist with London transport and accommodation costs.
All of which will help ensure that each KickStarter has the opportunity to excel on their IJL Journey and maximise their experience at the show, where they will have access to IJL's 9,000-strong jewellery audience of key buyers, leading influencers, international brands and consultants.
KickStart has over the past nine years, helped more than 80 contemporary designers launch their careers and get an all-important foot in the door. KickStart alumni have gone on to have impressive careers in the jewellery sector.
How to Apply
Visit jewellerylondon.com/kickstart to apply online.
Eligibility
Only those who have been trading for more than 12 months will be considered.
The IJL Journey begins with the final year student and graduate-focused Bright Young Gems initiative. Alumni of this scheme and emerging designer brands can then apply for KickStart: a programme dedicated to new brands looking to make waves in the trade.
Following these schemes, more established designer brands can apply to become an IJL Design Gallery Exhibitor – a sign that their fledgling business has achieved industry success and consumer recognition.
Application Deadline
The deadline is 10 April 2018.