Call for Applications: JOYA Barcelona 2018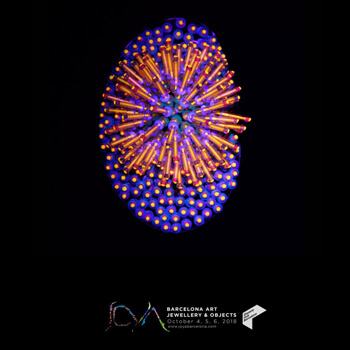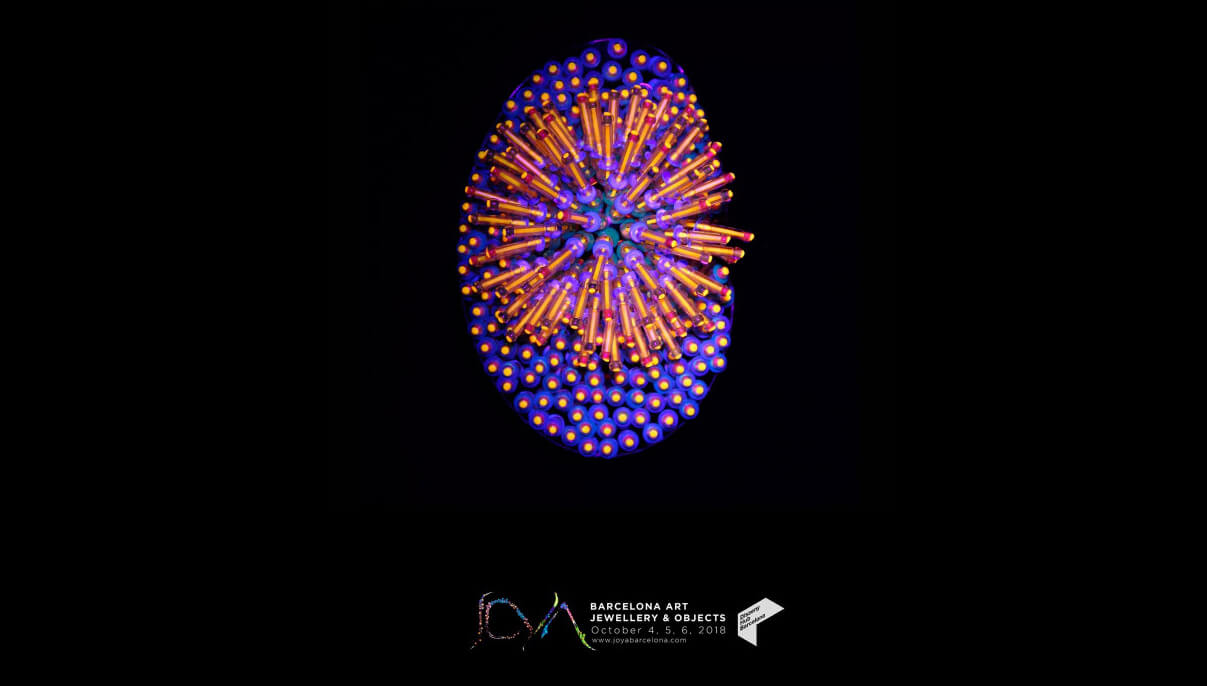 Call for Applications: JOYA Barcelona 2018
JOYA Barcelona Art Jewellery & Objects is the main art jewellery and art objects event in Spain. Gathering a great number of independent artists as well as related organizations, schools and other entities, JOYA, in its 10th edition prepares to present excellence and innovation in contemporary art jewellery and objects.
About the Event
JOYA is held during Barcelona Jewellery Week. Its goal is to promote national and international artists through exhibition and communication, support jewellery and help open up an artistic market that has remained under exploited until now. Moreover, JOYA is a platform for artists to interact and share experiences and discuss their common issues, an opportunity for artists, press, distributors and interested audience to come into contact.
In our 10th anniversary we move to Disseny HUB Barcelona in order to expand the cultural offer including the exhibition of author's objects, made by sculptors, artisans and artists. This new approach aims to unite two artistic aspects that are related to each other, creating a link where art jewellery can be an object, and an art object can be considered a jewel.
The event goes beyond being an exhibition space for students and artists to present their latest work. JOYA, aimed towards professionals in the field as well as the general public, is also a platform of national and international exposure that enjoys a large number of media partners and collaborations with galleries and other events of the field.
During 3 days, JOYA offers the designers a pleasant new space and environment to increase their contact lists and exhibit their pieces. The event is organized by Le Département Interiors S.L and directed by Paulo Ribeiro.
Dates and Venue
JOYA 2018 will take place on the 4th, 5th and 6th October 2018 at Disseny Hub Barcelona, Spain.
Eligibility
Professional individual artists working in the field of jewellery and crafts as well as artists from other fields of art and design that focus on the new ideologies and aesthetic views of art jewellery and art objects are eligible to participate in JOYA.
Candidates from all countries and nationalities will be eligible to participate in the exhibition. There are no restrictions regarding material, size and concept of the pieces, however, no brand names will be represented. To be eligible to participate, the artist should be properly registered as a self-employed worker in the Social Security system or be part of a company for taxation purposes.
Selection
A jury according to the following criteria selects the participating artists in JOYA: originality and innovation of designs, concept, material use, craftsmanship and coherence under a theme or research line. The selection of the artists who will be participating to JOYA 2018 will be officially divulgated by e-mail on May 20th , 2018
Jury
Rosy Greenlees – Executive Director Crafts Council UK
Charon Kransen - Founder and owner of Charon Kransen Arts NY.
Gabriela Izquierdo – Fashion and design mananger at AITEX
Rubén López – Founder and owner of It Remindes Me of Something Galería
Wanshu Li - JOYA 2017 Award winner
Piotr Rybaczek – Founder and owner of La Basílica Galería
Paulo Ribeiro - Director JOYA Barcelona Art Jewellery & Objects
Awards
On its 10th anniversary JOYA Barcelona will reward the effort and work of the participating artists. The winner of this edition will be part of Worth Project with a grant of 10,000 euros to develop new artistic projects.
Application Information