Call for Applications: Handmade Chelsea 2018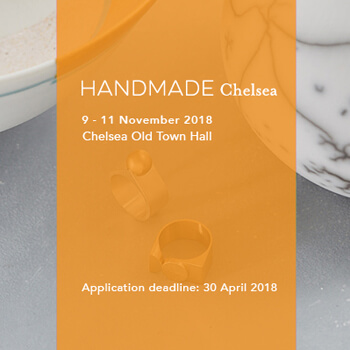 Chelsea Old Town Hall, London
events@handmadeinbritain.co.uk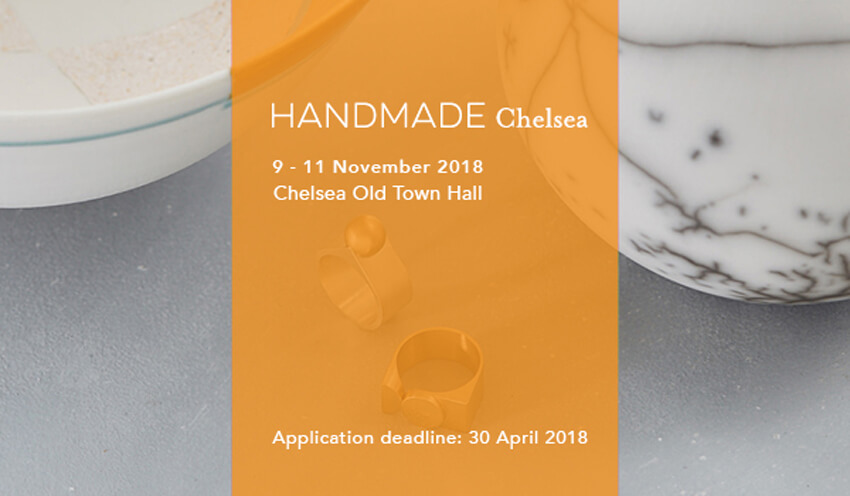 Call for Applications: Handmade at Chelsea 2018
Contemporary craft and design fair Handmade Chelsea is our 12th annual Christmas shopping event at the beautiful Chelsea Old Town Hall. The show will take place over three days from 9 – 11 November 2018.
Event Details
Handmade Chelsea 2018
Friday 9 - Sunday 11 November 2018
Venue
Chelsea Old Town Hall, Kings Road, Chelsea, London SW3 5EE
Deadline for Applications
30 April 2018
To Apply
Please read the relevant application pack as the pack contains stand sizes, prices and all the information you need about exhibiting.
http://www.handmadeinbritain.co.uk/chelsea