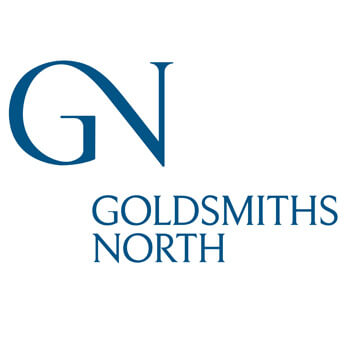 The Cutlers' Hall, Church Street, Sheffield, S1 1HG
Call for Applications: Goldsmiths North
Contemporary Silverware & Jewellery Selling Fair
12-14 July 2019
Cutlers' Hall Sheffield
Goldsmiths North is a new show set to take place in July 2019 in the North of England.
The Fair
Goldsmiths North will provide a new and specifically tailored selling platform to skilled and innovative creative businesses within the precious metals sector. It will be a national/international event – a retail selling fair bringing the best of designer jewellery and silversmithing from the UK and Europe to the north of England.
Location & Venue
The Cutlers' Hall, Church Street, Sheffield, S1 1HG
The Cutlers' Hall is without question a magnificent venue steeped in history and grandeur and is regarded as the finest livery hall in the north of England.
Sheffield has a worldwide reputation for fine metalwork. The presence of one of the four Assay Offices in the UK makes it a centre for national precious metal production.
Dates
Friday 12th – Sunday 14th July 2019
Open to the Public: 10am-5pm daily
Private Views: Thursday, Friday, Saturday evenings
Stands
Each exhibitor will be provided with a counter cabinet and lighting – those exhibiting a large proportion of silverware will be provided with a counter cabinet and tower cabinet.
The cost per stand will be £895.
Apply
Applications are NOW OPEN. If you would like to apply for a stand at Goldsmiths North, please submit the online form on our website: www.goldsmithsnorth.com.
Application Deadline
Applications will close at midnight on Thursday 20 December. You will receive the outcome of your application by the end of January 2019.
If you would like more information, feel free to contact us via email: info@goldsmithsnorth.com