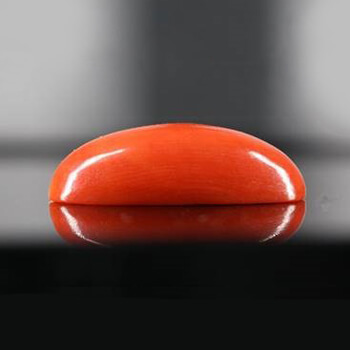 Call for Applicaitons: Gem Empathy Award
Gem Empathy Award open to IJL visitors for the first time
IJL and Gem-A launch the Gem Empathy competition 2019 and ask for jewellery designs for a unique and precious coral jewel
IJL and Gem-A have announced the return of the Gem Empathy Award for 2019, which gives IJL 2019 exhibitors and visitors the chance to win a precious and sustainable coral cabochon for their bespoke jewellery design.
The long-standing Gem Empathy Award – organised by Gem-A (Gemmological Association of Great Britain) and hosted by IJL – gives exhibitors and, for the first time, visitors at International Jewellery London (IJL) a chance to win a chosen gemstone to bring a unique and inspiring jewellery design to life.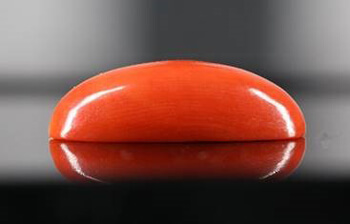 The cabochon for this year's competition is a 12.9 carat precious coral cabochon sourced from sustainable coral supplier,
Enzo Liverino 1894. It was fashioned in Torre del Greco from a trunk harvested in Japan
[Dimensions- L: 22.8mm W: 10.09mm H: 6.9mm. Hardness 3–4].
All those who enter the competition, whether an established brand or emerging designer, will have the opportunity to receive the stone, an article in Gems&Jewellery magazine and a voucher to put towards the construction of the piece.
To be in with a chance of winning, entrants are tasked with creating a hand-drawn design or CAD render. The one that showcases the coral in the most innovative and imaginative way wins the Gem-A Gem Empathy Award – walking away with the gemstone in the process.
Entries will be judged by a panel, which includes the Editor of Retail Jeweller Ruth Faulkner, and the winner to be presented on the Gem-A booth at IJL on 1 September 2019.
How to Enter Gem Empathy 2019
Send your design (hand drawn or CAD image) along with an accompanying paragraph describing the materials used and the inspiration behind the piece to events@gem-a.com before 12 August 2019.
For more information, including the exact dimension of the gemstone, please visit www.jewellerylondon.com or email events@gem-a.com.