Call for Applications: Amberif Design Award 2017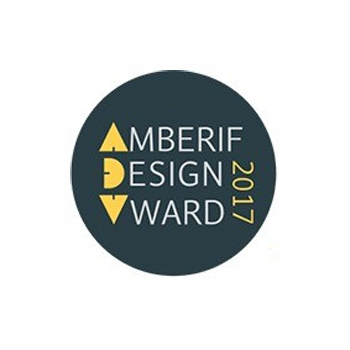 Sylwia Klofczynska, Competition Secretary

The 21st International Amber Jewellery Design Competition
The International Competition for the Design of Jewellery with Amber
About the Amberif Design Competition and Award 2017
For more than 20 years the Amberif Fair has invited artists and designers from all over the world to contribute their interpretations on the given subjects within the competition. An impressive group of international renowned artists have previously taken part and surprised and convinced with their work by using amber in an unseen way.
The goal and the objective of the Competition is to promote amber as a source of artistic expression.
The competition´s aim is the design of an original, artistic piece of jewellery with amber, inspired by the topic of the year.
This Year's Theme
'Periphery'

In the centre certain rules, loops and rhythms are the guaranty for order. This inner focus is under control and things seem to be known and safe. But we are aware that these regular structures are surrounded by increasing entropy. The very momentum when the crystallized order starts to flow can also be identified as periphery. An aggregate condition of moving informality begins before everything evaporates further on. In this periphery control seems to get lost, irritation starts, irregularity and openness can happen. Unseen ideas can grow.

Our creativity is equally liquid where these two spheres meet.

Resin as a material has the unique ability to leave its set structure behind as well, to pour out of its order and reach the periphery and turn into amber. In this flow enrichment is achieved.

How can we interpret amber within jewellery to represent our understanding of periphery and openness?
- Barbara Schmidt
Curator of the competition
For more information and an application form
Sylwia Klofczynska, Competition Secretary
ada@mtgsa.com.pl