The Goldsmiths' Company hold inaugaural UK Jewellery Materials Congress
The Goldsmiths' Company Delivers the Largest Conference in the World to Date to Address Jewellery Materials
1 min {{readingTime}} mins
Last week, the Goldsmiths' Company delivered the first Jewellery Materials Congress. The conference, which is the largest conference world-wide to address jewellery technology, was created to support the jewellery and silverware community, by providing a forum for the exchange of knowledge to better the industry, free of commercialisation.
Over the two-day conference, a wide agenda of topics was addressed through a series of talks and Q&A, broadly categorised by four themes: academic research, visions of the industry, and artisan and industrial materials manufacture.
These talks were delivered by a panel of eighteen international speakers, including keynotes delivered by Eddie Bell, Rio Grande Executive Vice President Emeritus and Co-Founder of the Santa Fe Symposium; Grant Macdonald, Founding Director of Grant Macdonald Silversmiths; Tim Burstein, Emeritus Professor of Materials Chemistry & Corrosion at the University of Cambridge, and Chris Corti, MD, COReGOLD Technology.
Attendee Brian Hill, Consultant to the Goldsmiths' Craft And Design Council, said "The internationalism, breath and calibre of speakers brought together by the Assay Office was impressive and delivered an informative and inspiring culture of like-minded people who clearly were further charged with enthusiasm and energy from being part of an excellent two days at Goldsmiths' Hall."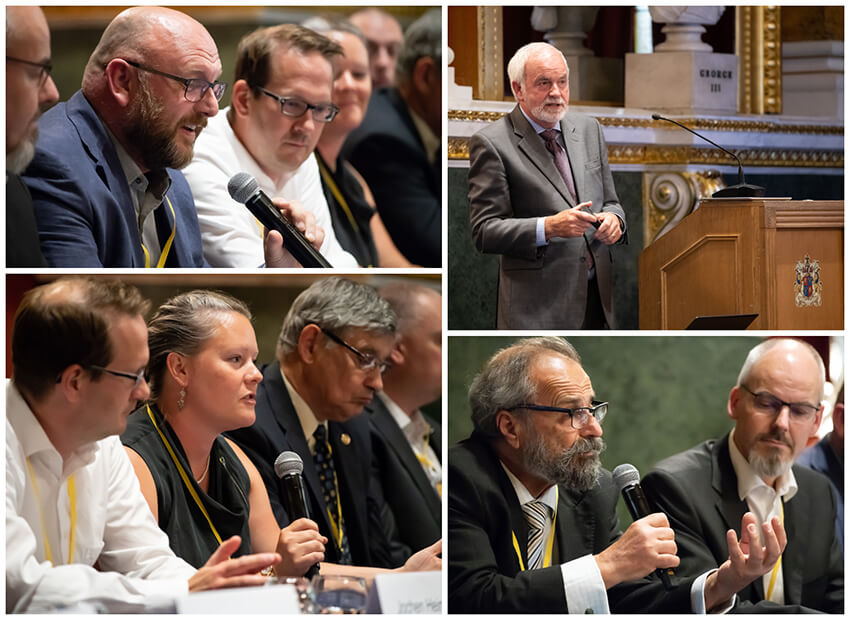 The Congress forms part of a series of activities by the Goldsmiths' Company to advance and disseminate knowledge and to encourage research and its exploitation in the field of jewellery & silverware technology. Within the broader categories, more specific areas of expertise were explored from techniques such as guilloche and 3D printing, to materials such as titanium, silver and rose-gold. Wider problems that encompass the industry were also discussed, such as sustainability and ethics.
In its thirty-third year, the Santa-Fe Symposium for jewellery manufacturing technology has successfully served as an outlet for his drive to share knowledge and expertise within the industry- one of the goals of the Materials Congress was to bring this ethos to the UK.
Dr Robert Organ, Deputy Warden of the Goldsmiths' Company Assay Office said "The Santa Fe Symposium in the USA is in its 33rd successful year – it has driven innovation and shaped much thought and progress in the industry. I am proud to have had their support of our Congress as we share an enlightened view on the importance of education, training, new technology and sharing of information through networking. By running this Congress alongside funding, via a gift from the Goldsmiths' Company Charity, a number of PhD studentships in the Department of Materials Science and Metallurgy at the University of Cambridge, we intend to bolster the UK's place at the cutting edge of new technology."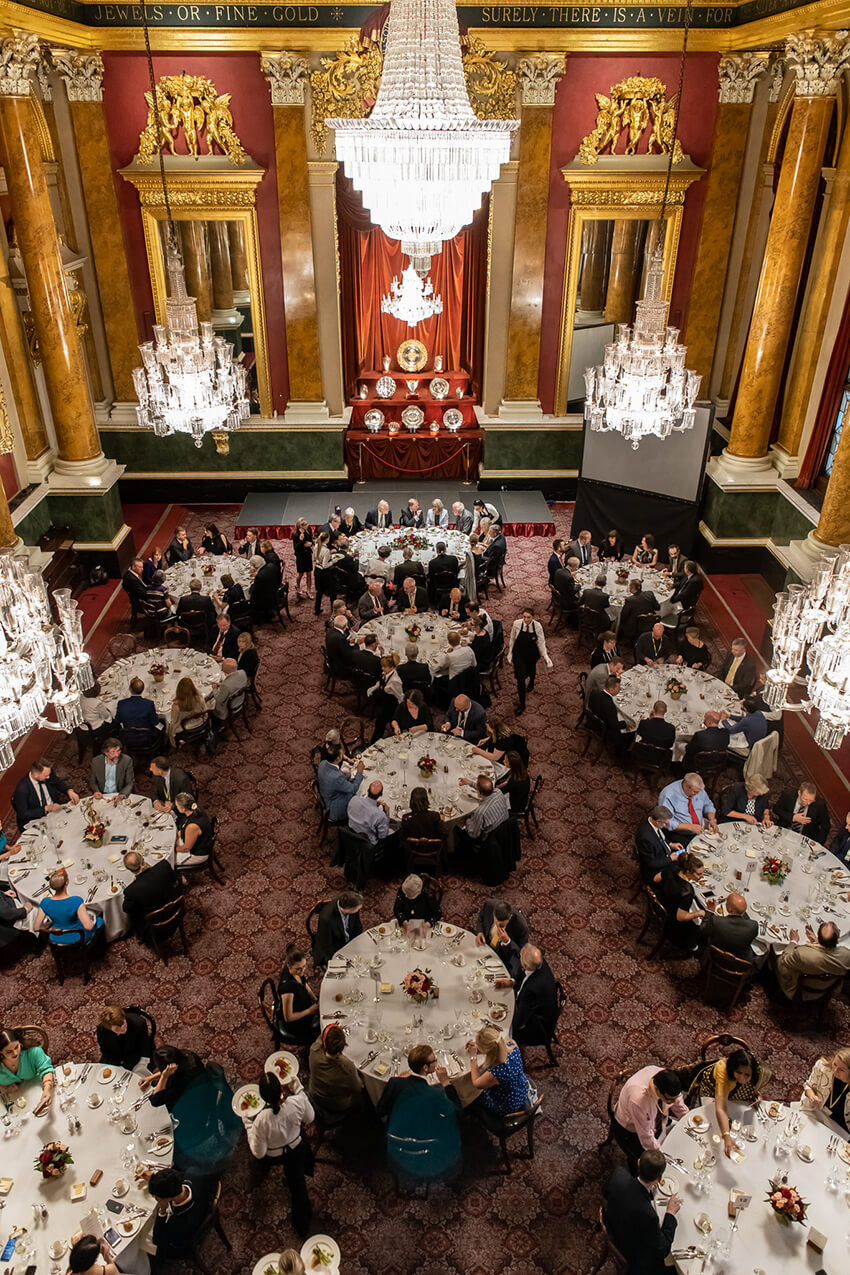 {{'2019-07-18T11:00:53.5748293+00:00' | utcToLocalDate }}