Stephen Einhorn designs Dumbo jewellery
Stephen Einhorn makes bespoke jewellery for Disney & Tim Burton's Dumbo film
1 min {{readingTime}} mins
British fine jewellery designer, Stephen Einhorn makes bespoke jewellery designs for Disney and Tim Burton's Dumbo film. The beautifully handcrafted pieces are a key pendant necklace worn by Nico Parker's character Milly Farrier and a face fob and handmade chain worn by Danny DeVito's character Max Medici.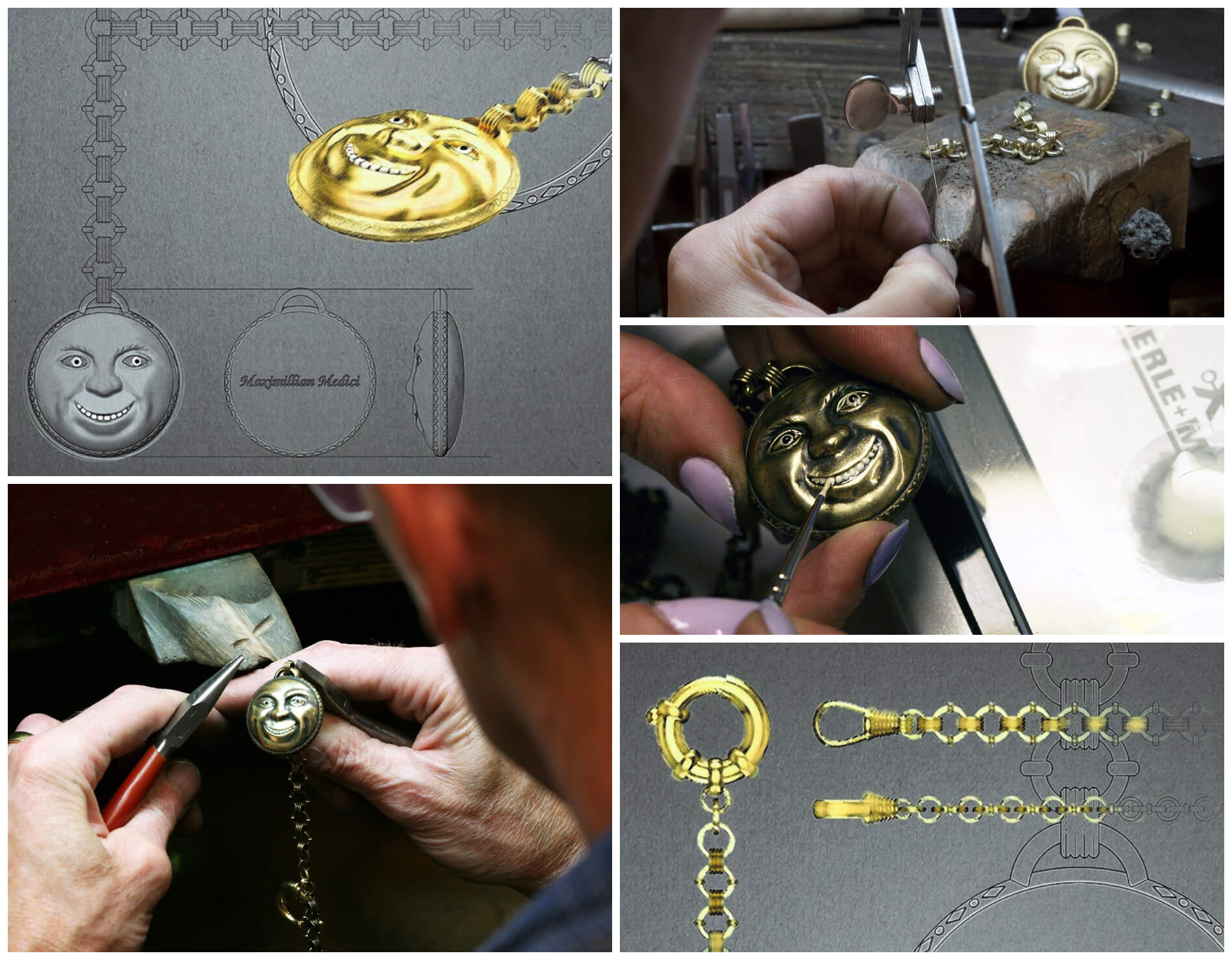 To celebrate the release of Dumbo, Stephen Einhorn have made a short film about the making-of the designs, as well as the stories behind some of the pieces they have created for other Hollywood blockbusters, including Snow White & The Huntsman, Dark Shadows, Maleficent and Cinderella. Show-stopping jewellery worn by Johnny Depp, Charlize Theron, Cate Blanchett, Angelina Jolie, Danny DeVito and Nico Parker.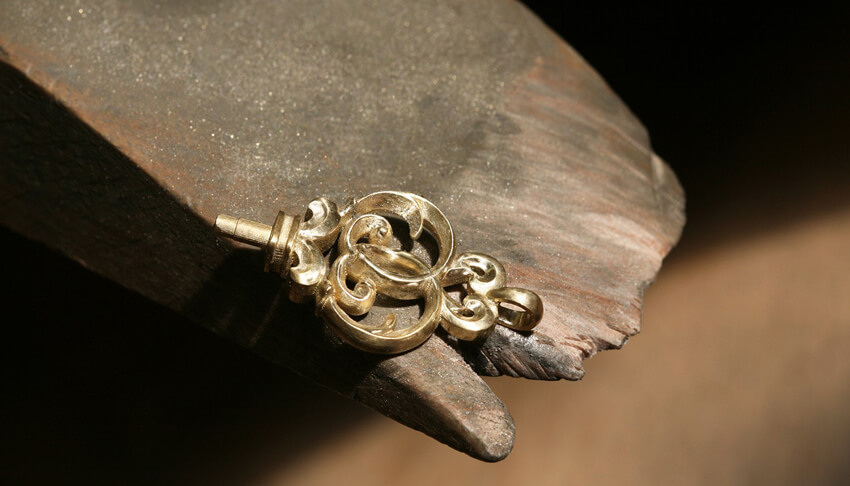 The key pendant was a specific brief from the film's property master David Balfour, who wanted a closely inspired design of an antique key that he had found as reference. The team made three of these for simultaneous shooting, body doubles and stunts. Stephen sculpted the key and then printed them in wax ready for casting in bronze for the top part and silver for the key. They were textured, polished and aged to look like well worn pieces.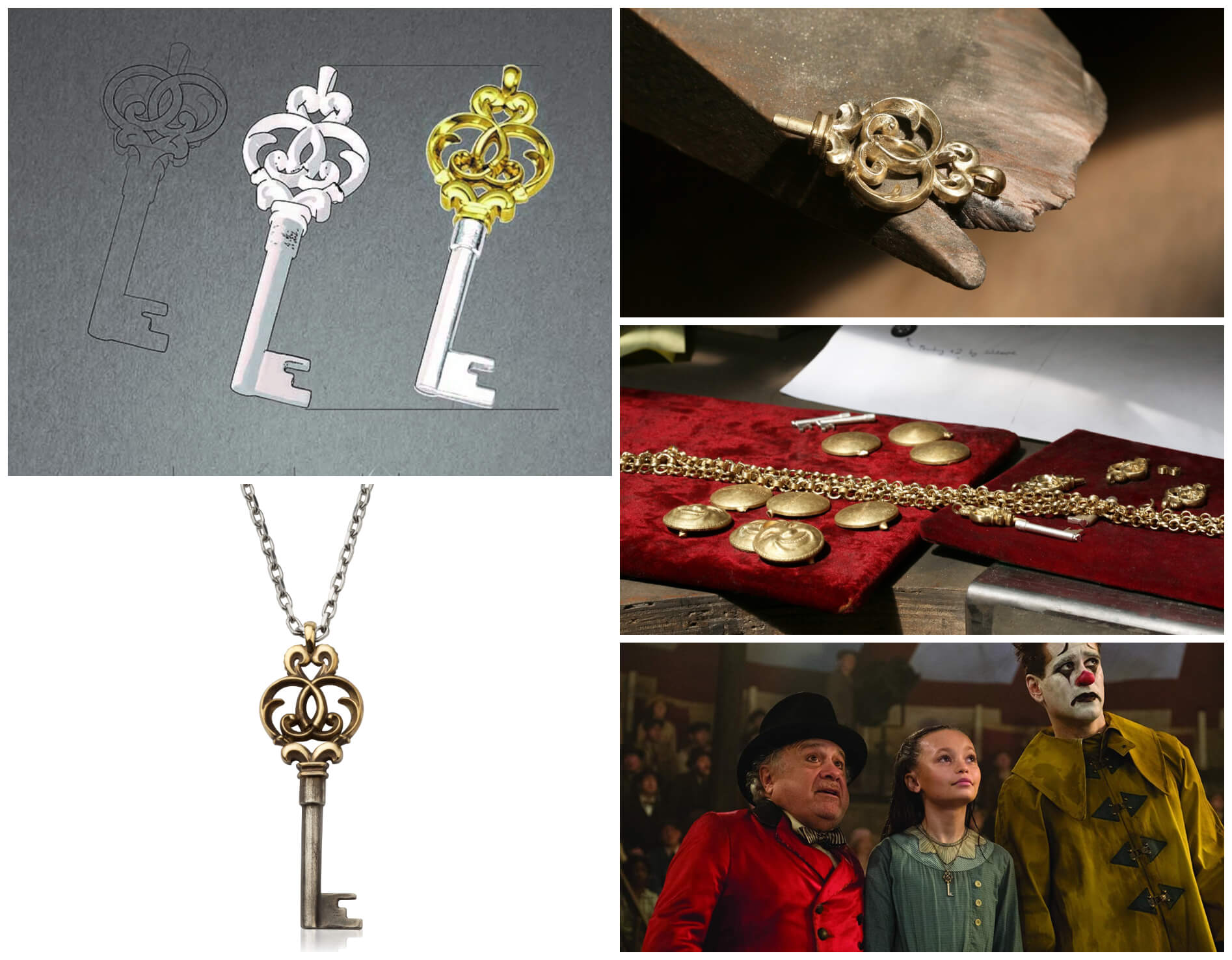 The face fob and handmade chain was also a specific brief, and in this instance Stephen had to make almost an exact replica of the face fob from a sculpt that David had made in his workshops. This was inspired by Georges Méliès film and famous special effects moon in - Le Voyage Dans la Lune (A Trip to the Moon), from 1902. Stephen sculpted this and then printed them in wax and cast in bronze. He made it in two halves so that it was hollow and wouldn't weigh too much and pull on the chain. It was soldered together before polishing and patinating it to look worn and well loved. It also had perfectly enamelled teeth and eyes. The chain was also sculpted and then cast in bronze, which was then assembled prior to polishing and patinating.
Stephen says:
"What surprised me the most and what I find interesting about the films I have worked on, is the total commitment to really fine craftsmanship the films production team have towards the costumes and jewellery. It makes it a real pleasure for my team and I to be able to work on such interesting and imaginative projects. The jewellery designs they commission have exactly the same level of excellence as the bespoke pieces I make."
{{'2019-04-06T23:52:31.7376838+00:00' | utcToLocalDate }}