The Fashion Neigh-borhood: AW'16 Equestrian Collection Launch
Sparkling Jewellery Trot Into the Fashion Neigh-borhood With Their New Equestrian AW Collection
1 min {{readingTime}} mins
Autumnal style shines through with Sparkling Jewellery's new Equestrian collection for Autumn/Winter. Launching Friday 23rd September 2016, the new range features a range of gold, silver and rose gold pieces throughout the collection – perfect to mix and match or incorporate with items already in your wardrobe.
This season is all about delicate, unusual and quirky accessories with simplified charms and a stunning mix of styles and shapes. And with Sparkling Jewellery's new collection, you're set to be on trend.
The "go to" jewellery brand offering the most beautiful must-have pieces – and worn by leading celebrities and TV stars – Sparkling Jewellery's diverse range suits all tastes and requirements; whilst continuing to exceed expectations with their new collection that could pass for designer but at a fraction of the price. Ideal for nature lovers who love to reflect their hobbies or countryside living through their style, Sparkling Jewellery's innovative collection combines an extensive range of gorgeous equestrian designs as well as their trademark feathers, Hoxton arrows and kismet bangles.
With party season just around the corner, Sparkling Jewellery's new pieces are perfect to "amp up" a simple LBD or take casual jeans and tee look into off-duty cool territory. Offering a variety of pieces including necklaces, earrings and rings; Sparkling Jewellery's new seasonal collection is just what you need to transition your accessories from summer to autumn.
The new autumn range from Sparkling Jewellery is not only distinctive and eye-catching, but also perfect for everyone – those looking to splurge on something you won't find anywhere else or if you're on a budget and looking for the latest additions to compliment your wardrobe. In addition to Sparkling Jewellery's unique "ICOINIC" collection and other on trend pieces, they also offer a high end bespoke jewellery design service!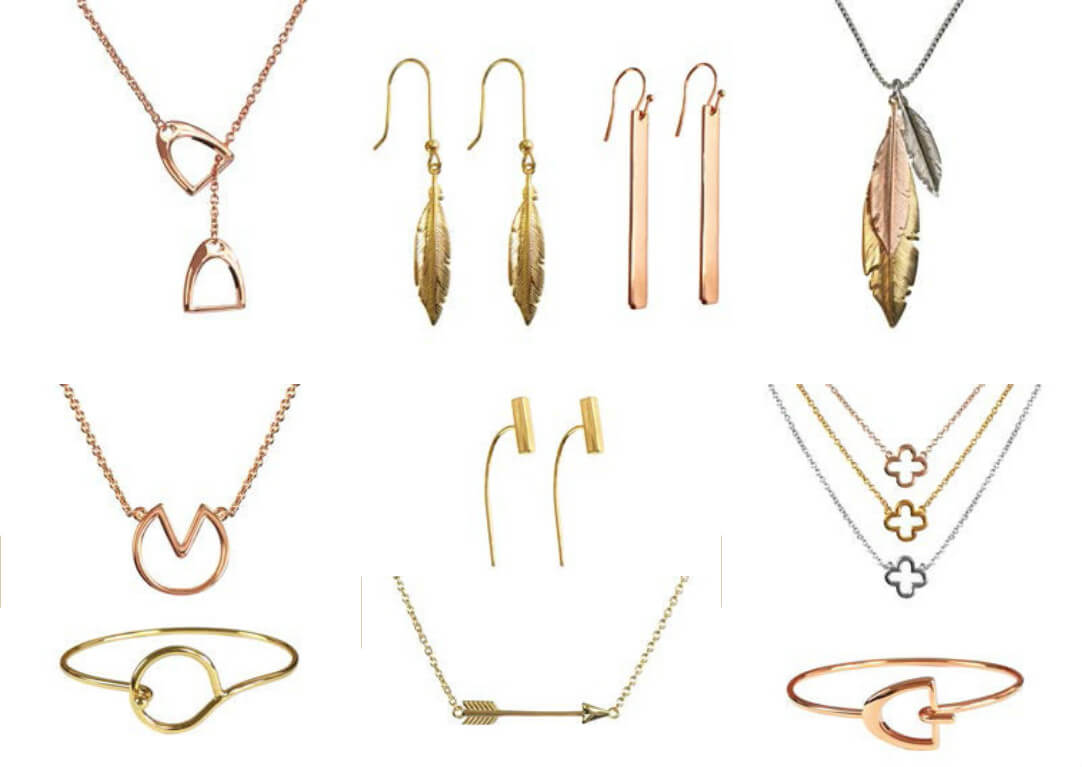 Sparkling Jewellery can make any item in any metal and can cater for any budget; creating any jewellery design with ease and exactly to the client's specifications.
From christenings and baptism gifts, to special keepsakes for landmark birthdays and wedding anniversaries; any idea can be developed with Sparkling Jewellery, even from a simple idea or inspiration taken from a photograph.
Working with sterling silver and titanium through to the finest quality platinum and coloured golds; it's no wonder celebrity fans Kellie Acreman, Zara Holland, Alex Jones and Holly Willoughby, Michelle Keegan are coming back for more – and you can steal their style!
Speaking of Sparkling Jewellery's newest launch, Director and Founder Sappho Brammer commented,
"Sparkling Jewellery's Autumn 2016 collection is Equestrian inspired after the success of Team GB in Rio. I aptly named the collection after Charlotte Dujardin's beautiful horse Valgero. From horse hoofs, to stirrups and clover meadows our classic jewellery is a must for any capsule wardrobe. Each item can be worn on its own, or layered with the rest of our collections to go
from season to season. Costume jewellery should last more than just one season."
{{'2016-09-23T13:34:18.7390000Z' | utcToLocalDate }}