Jewellery fit for your toybox, by Kinley
Seeing Elegance in the Everyday - Kinley Jewellery's Award Winning Grid Collection
1 min {{readingTime}} mins
Kinley Jewellery is the brain-child of jeweller Laura Williams. Meeting her at New Desiners, she spoke with us about the unique inspiration for her award-winning 'Grid' collection.
The collection's motif is wire pushed through a grid, cut to different lengths to create a ripple effect on the surface. At first glace, one could easily mistake the makers' inspiration for a pin-art board, but upon speaking with Laura, we were surpised to learn the collection's inspiration was a little closer to home- stickle bricks!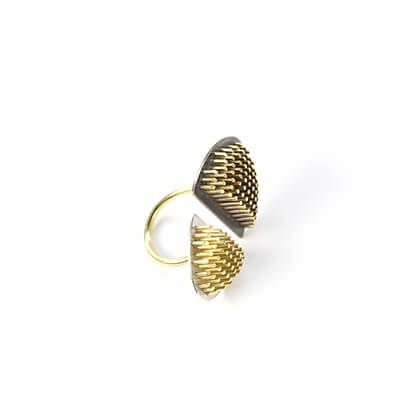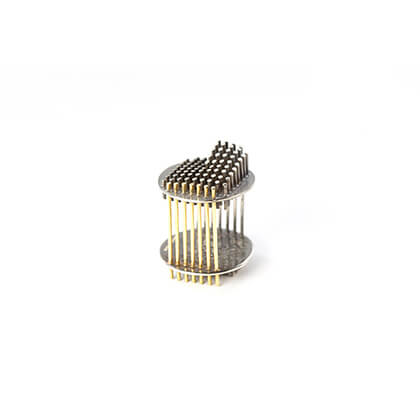 Laura expertly negotiates the fine line between a jeuvenile stimuli and Kinley's mature style, which are seemingly juxtaposing. The Kinley aesthetic is bold, elegant and sculptural with an urban edge. All handmade in Laura's workshop in West Oxfordshire, the pieces from the 'Grid' collection come in sterling silver and 18ct gold, with a range of stones for embellishment, including pink tourmaline, citrine, pearls and diamonds.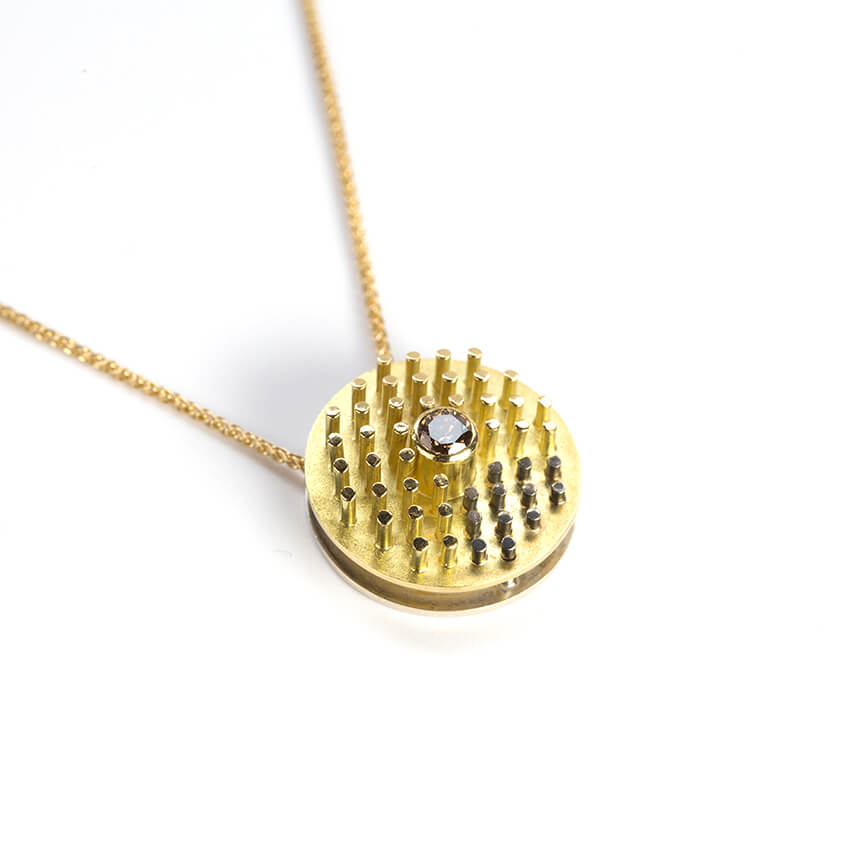 The innovative use of wire in the 'Grid' collection, specifically the Stickle Ring designs, won Laura the prestigious Gold Award at the Goldsmiths Awards for Design and Craftsmanship in 2016.
As well as New Designers last month, Kinley will also be exhibiting at Dazzle London and SIERAAD in Amsterdam in November.
For more information, visit:
@kinleyhandmadejewellery
https://www.kinleyjewellery.com/
{{'2019-07-13T07:00:00.0000000Z' | utcToLocalDate }}