Benchpeg speaks to Made in Chelsea jewellery designer Rosie Fortescue
Rosie Fortescue Speaks to Benchpeg about Launch of 3rd Jewellery Collection
1 min {{readingTime}} mins
Rosie Fortescue Speaks to Benchpeg about Launch of 3
rd

Jewellery Collection
Made in Chelsea's fashion and style blogger Rosie Fortescue will be launching her third fashion forward jewellery collection at this week's Scoop trade show.
The BAFTA award winning reality TV personality is also an acclaimed fashion blogger and style writer in her own right, with her website At Fashion Forte being a destination spot, where she highlights current trends, her top picks and shows off her own inimitable look.
The super trendy Rosie is now combining TV appearances and fashion writing with becoming a jewellery designer, having launched her own range in 2015.
Benchpeg caught up with Rosie in the run up to the launch, and the celebration of the new collection, with a film based Tasting Menu campaign.
She says, "I will be showing my 3rd collection at Scoop which I am super excited about. It's my first trade show, so it's going to be an incredible experience."
Rosie says that the geometric designs in the new collection are a deliberate and part of the design aesthetic,
"I love angles, architecture and can easily be inspired walking around London day-to-day, so this has really translated when I design."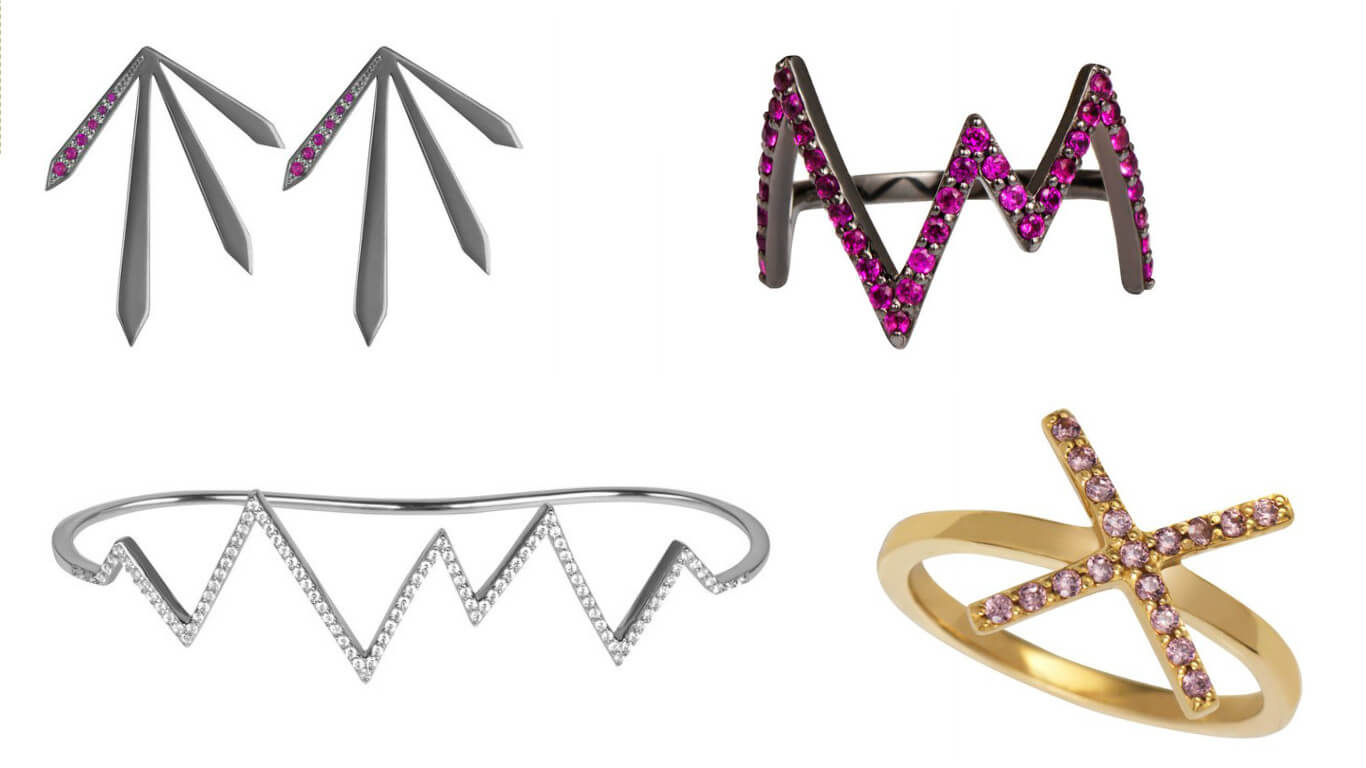 For Benchpeg the stand out piece of the 3rd Rosie Fortescue collection has to be the hand cuff. It is super stylish and ban on trend.
Rosie says, "Yes, I would say the Hand Cuff is my hero piece of the moment. I am going to launch it in 2 more colour variations and they have been so popular. They are great statement pieces!"
The new collection features subtle colour choices of rainbow palette, using mirco sized stones. Rosie says that the range was designed "for jewellery lovers of all ages."
www.instagram.com/rosiefortescuejewellery
Rosie Fortescue will be showing at her first trade show at the next edition of Scoop between 12th - 14th February at London's iconic Saatchi Gallery.
{{'2017-02-10T15:48:30.8673056+00:00' | utcToLocalDate }}