FKA Twigs Debuts Bespoke Designs By Rachel Entwistle
Rachel Entwistle on Dazed and Confused Anniversary Cover
1 min {{readingTime}} mins
FKA twigs wore a bespoke septum jewellery chain by me for the cover of the Dazed and Confused 25th anniversary edition. Inside the pages twigs looked sublime wearing a bespoke body chain created for her for the Radiant Me tour.
In collaboration with twigs, a range of bespoke jewellery designs were curated for twigs and her dancers including body chains, necklaces, spiral collars and septum chains. FKA twigs wore the body chain in every show in the tour from Moscow to the USA.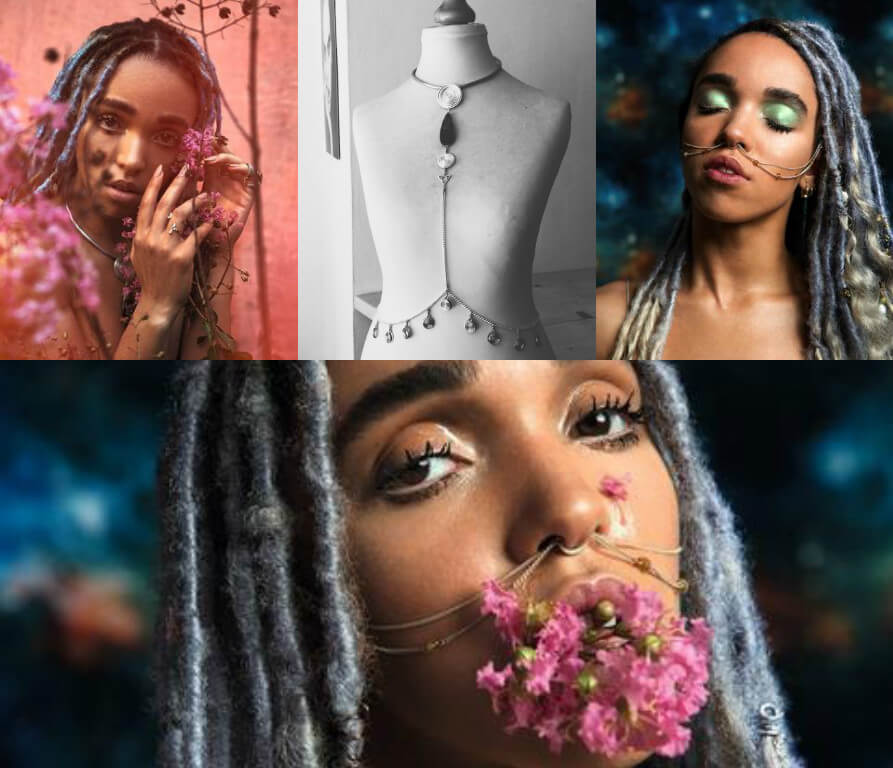 Inspired by tribal jewellery - The spiral symbol is found in many ancient cultures and represents the spiral of life. The Mexican Amber I found whilst living in Chiapas, South Mexico - believed to be a powerful amulet and protector of the heart.
The septum jewelry chain was made in the Rachel Entwistle studio for FKA twigs with a range of body chains and spiral collars for her latest tour Radiant Me.
{{'2016-10-07T10:24:41.7888929+00:00' | utcToLocalDate }}