Sheila Fleet's new Glasgow store to sell rare Scottish Gold
Orcadian Jewellery Designer, Sheila Fleet, opens new Glasgow Store
1 min {{readingTime}} mins
This Friday see's the opening of Orkney jewellery designer, Sheila Fleet's new store in Glasgow. The new store will sit amongst other premium retailers within the award-winning retail and leisure destination, Princes Square.
In addition to showcasing Sheila Fleet's many collections, the new shop will feature some very special jewellery that's been created using rare Scottish gold. Sheila Fleet is one of only two jewellers authorised to receive gold from Scotland's only gold mine, at Cononish near Tyndrum, so this unique range is sure to be an additional draw for Glasgow customers.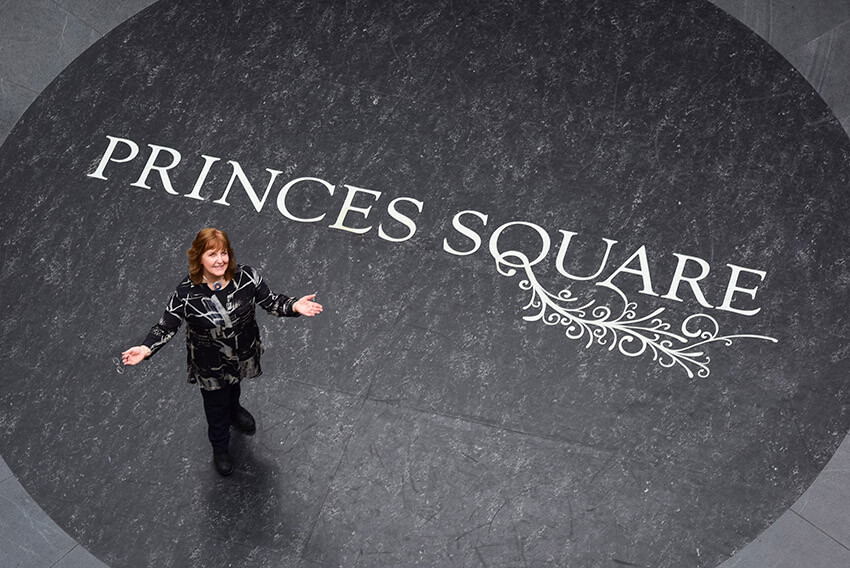 Image caption or copyright
Months in planning and development, the shop – situated on the first floor of Princes Square - has been fitted out to an exceptionally high standard, with the textures, shapes and colours of the Orkney sea, sky and land providing inspiration for the interior design.
Princes Square was named as Scotland's Favourite Building in a public vote held by the Royal Incorporation of Architects, as part of the RIAS's Festival of Architecture 2016, recognising Scotland's Top 100 buildings from 1916 to 2015.
Work on the new store has been overseen by Sheila Fleet, her son Martin and his wife Mairi, with Orcadian artist and interior designer, Marion Yorston, helping transform the vision for the space into a reality.
"This new venture has been exciting and creative for everyone involved," said Martin Fleet. "We feel it really raises the bar on everything we've done to date and we hope it'll prove to be an unforgettable retail experience for our customers. And, who knows, perhaps it'll encourage more people to visit Orkney too."
Curved walls, pebble shapes and colours, seaweed sculptures, wave elements and curtains of light are just some of the features visitors to the shop can expect to see.
The shop fit has been undertaken by Watts Design, with Ratho Byres Forge creating the unique sculptural displays.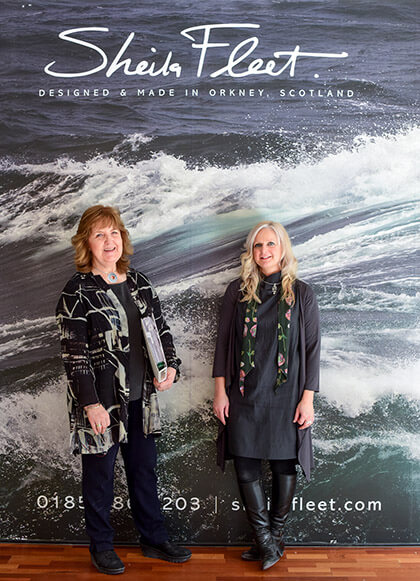 "Princes Square is a beautiful boutique shopping centre and we've long aspired to have a presence there as retail is a critical element of what we do. In 2018, after a very busy few years developing our new Kirk Gallery shop and café in Orkney, we finally got the opportunity to take up a space within the centre that we felt would work well for us and give us scope to do something really special for our Glasgow customers."

"We've sought to take a little piece of Orkney to Glasgow and tell the story of the islands through the amazing interior of the shop, the displays and the jewellery itself, which is all inspired by the sea, sky, landscape and history that surrounds us in Orkney," added Sheila. "We think the end result is truly remarkable and can't wait to share it with everyone."
Andrew Foulds, portfolio director for Redevco (owners of Princes Square) said: "Sheila Fleet has an outstanding reputation for stunning jewellery inspired by the beautiful islands of Orkney and built up over more than 50 years. Princes Square is well known for being home to high-quality design and fashion, so Sheila Fleet will fit perfectly with our retail mix and we know that people will travel to visit her first shop in Glasgow and the west of Scotland."
{{'2019-04-04T12:28:52.5478574+00:00' | utcToLocalDate }}