News Edit: 5 September 2021
1 min {{readingTime}} mins
Here is a round up of this week's international jewellery news...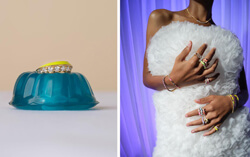 Light up with Boochier's neon fine jewellery
Wallpaper: New jewellery pieces from Boochier edge diamonds in neon enamel.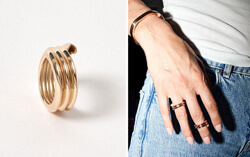 Gold cables make a modern jewellery love token
Wallpaper: The Love Cables collection from Kimy Gringoire, the new brand of jeweller Kim Mee Hye, intertwines a modern design with romantic references.
The Jewelry Designer Purposely Making Imperfect Pieces
The Cut: Pamela Love is a CFDA Award–winning jewelry designer inspired by many things: astronomy, astrology, alchemy, and early American and Mexican silver traditions, to name a few.
Sotheby's Mounts a Sale of Jewelry by 21 Black Designers
NY Times: Lola Oladunjoye, Johnny Nelson and Jacqueline Rabun will be among the participants in what the auction house describes as a first-of-its-kind event.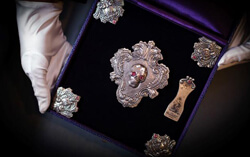 Edinburgh jeweller to showcase jewelled cover of JK Rowling novel
Herald Scotland: A Scottish jeweller known for its ties to the Royal Family have unveiled a new exhibition which features a rare jewelled cover of JK Rowling's handwritten novel: The Tales of Beedle the Bard.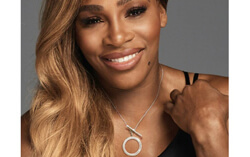 Serena Williams jewellery line set to launch globally following US deal
Fashion United: Tennis superstar Serena Williams is launching her eponymous fine jewellery collection, Serena Williams Jewelry in Zales in the US.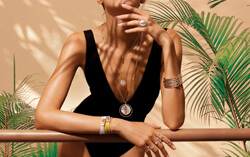 Valérie Messika Is Here To Shake Up The Diamond Industry Status Quo
Fashion Weekly: Over 15 years since launching haute Parisian diamond maison, MESSIKA, founder and artistic director Valérie Messika is paving the way for leaders who guide with grace.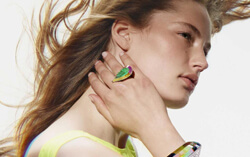 Alien sighting: Boucheron Holographique High Jewellery Carte Blanche
The Jewellery Editor: Boucheron's Holographique high jewellery shows a bright future with an elegant fusion of material innovation, bold design and craftsmanship.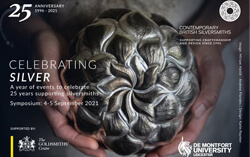 Special weekend shines a light on craft and design
DMU: Designer makers from all over the country will join the executive director of the UK's Craft Council for a weekend dedicated to craft and design at De Montfort University Leicester (DMU).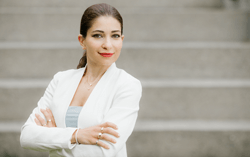 Lessons in leadership from Mona Akhavi, CEO of Vrai jewellery
Harpers Bazaar: The cult ethical jewellery brand leader shares her career advice.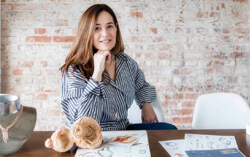 Women at Work: Monica Vinader
Vanity Fair: V.F. discovers the jewellery legend's secrets to success.
{{'2021-09-04T13:03:48.9130000Z' | utcToLocalDate }}