News Edit: 24 November 2019
1 min {{readingTime}} mins
A round up of this week's international jewellery news...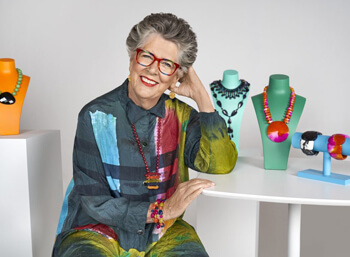 Prue Leith launches her first jewellery collection with Lola Rose and we're obsessed
Woman and Home: Prue Leith, an authority on all things culinary, is now venturing in the fashion business by launching the Prue x Lola Rose jewellery collection.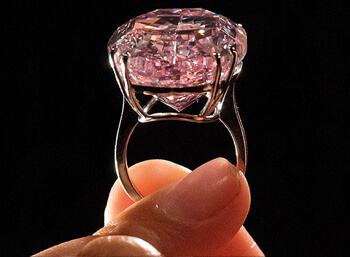 The value in vintage jewellery
Money Week: The key to making money from jewellery is to be a dedicated follower of fashion – and to have an eye for a well-cut gemstone.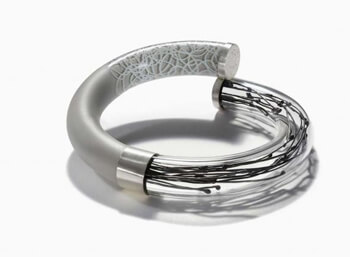 Resin, wood, glass: Cosmima contemporary jewellery collective puts on a united material front
Wallpaper: The North London group's annual Clerkenwell exhibition opens this weekend.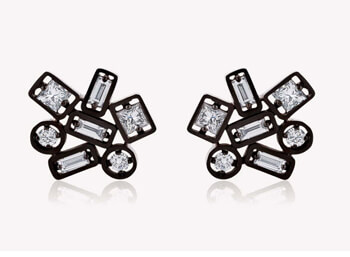 Under the loupe: our latest watch and jewellery finds
Wallpaper: Suzanne Kalan's twisting of conventional design concepts always surprises. Her past work, which married scatterings of baguette diamonds with large unblemished gems, or set diamonds in surprising places, nodded to traditional techniques whilst appearing wholly fresh.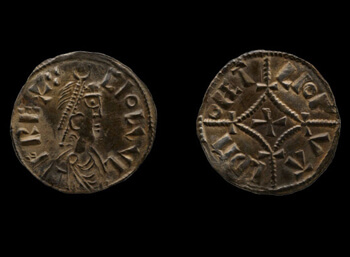 Metal detectorists convicted of stealing £3million Viking hoard of coins and jewellery
The Telegraph: Two metal detectorists have been convicted of stealing a £3 million Viking hoard of coins and jewellery - much of which is still missing.
LVMH ups bid for Tiffany close to $16bn
FT: Improved offer prompts US jeweller to open books to French luxury goods group.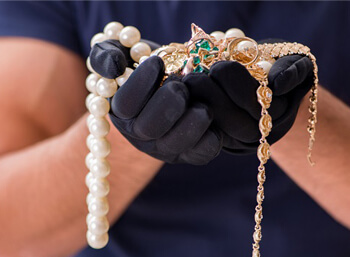 Birmingham Jeweller Accused Of $16 Million Diamond Fraud
Israeli Diamond: Joseph DuMouchelle is charged with an extremely complex $16 million fraud.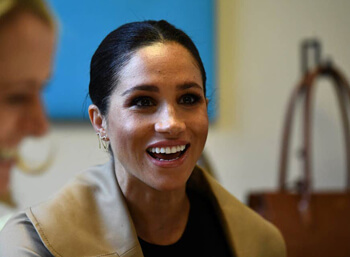 Jewellery startup using lab-grown diamonds secures new funding
Evening Standard: A start-up that makes jewellery using lab-grown diamonds and counts the Duchess of Sussex as a fan, has secured new funding to expand.
Meet Studs: The NYC- based jewelry retailer reimagining the piercing experience
Fashion United: In an era where direct-to-consumer brands have become increasingly popular with shopping malls and brick-and-mortar locations working to market themselves for the digital consumer, Studs—a piercing and jewelry retail experience and brand—has launched for today's shopping experience.
The Meghan Markle effect strikes again! Jewelry brand founder reveals 20,000 millennials have flocked to buy a $44 ethically-made gold ring after the Duchess of Sussex first wore it
The Daily Mail: Meghan Markle helped to sky-rocket sales of an independent Brooklyn-based jewelry brand after she was seen wearing a budget-friendly ring from the company - prompting 20,000 people to snap it up.
Jewels From The Last French Empress And Hemmerle Creations At London Jewelry Auctions
Forbes: From French royalty to contemporary wearable art, the London jewelry auction market is heating up with two special sales from Sotheby's and Christie's on November 26 and 27.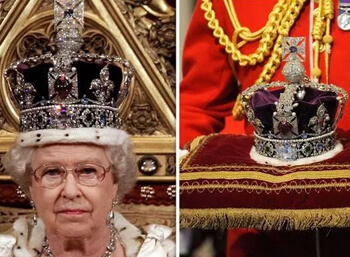 Queen jewellery: The Crown Jewels are NOT insured - this is the extraordinary reason why
The Daily Express: The Queen's Crown Jewels are carefully locked away in the Tower of London when they are not being wheeled out for state ceremonies. This is the extraordinary reason the precious items are not insured.
{{'2019-11-18T12:55:21.4290000Z' | utcToLocalDate }}