Introducing the Innovative Online Jewelery Platform by Vimanas
New Online Jewellery Platform 'Vimanas' Simplifies Selling Jewellery Online
1 min {{readingTime}} mins
Earn revenue from creative designs with ease using the brand new

Vimanas

platform for unique and innovative jewellery creators.
The Vimanas platform will allow people to shop, customise, design, and sell what they create using the one-of-a-kind online jewellery platform. Offering the greatest range of customisation options giving individuals creative freedom to truly express themselves with their jewellery, they make this possible with impressive user-friendly online tools and 3D printing techniques.
Any budding jewellery designer will know all too well the potential hassle – not to mention expense – of getting their designs in the public domain and shipped for sale. Sites such as Etsy offer the chance to sell handmade goods but materials cost money and the process of making design ideas a reality can be both costly and time consuming, greatly reducing the potential revenue from each piece; that's where Vimanas comes in.
This innovative new platform is designed with creative designers in mind, making the process of seeing their designs come to life much simpler. Designs are created on the Vimanas platform and revenue is generated via the Vimanas marketplace – for each design sold, the creator will receive a share of the profits, without having to go through all the hassle and fuss of physically creating products.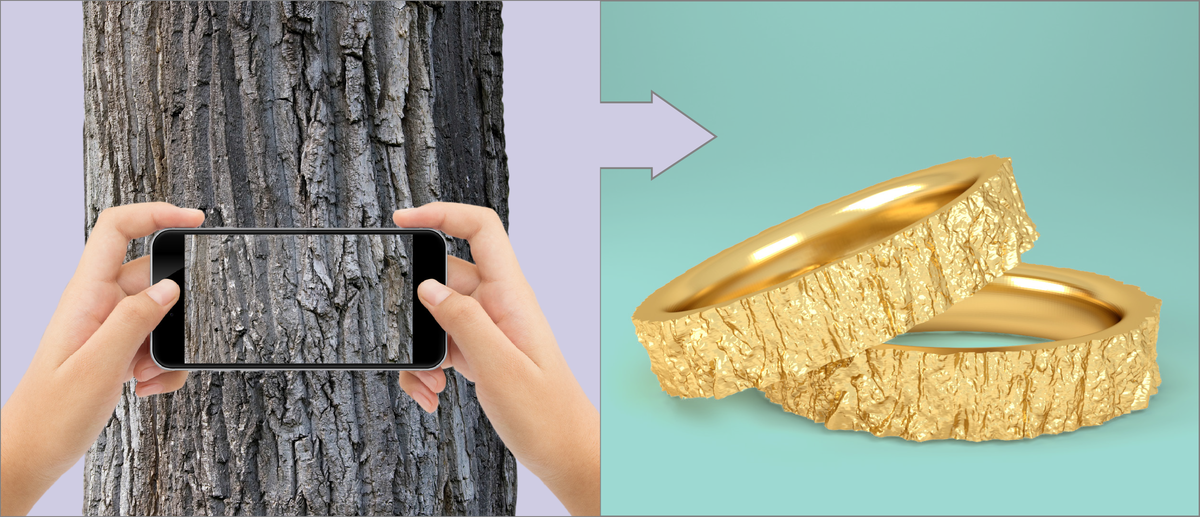 Jewellers will even be able to upload entire collections for an agreed monthly stockist fee – a brilliant opportunity to access a database of enthusiastic jewellery fans looking for that perfect, unique piece to truly make their own!  In addition, the company offers a plugin for jewellers, allowing them to install online customization features via their own websites, with the opportunity to then refer on to Vimanas for printing and handling.
With an emphasis on user-friendliness, high quality production and super-fast turnaround time from design right through to delivery, the Vimanas platform is the ideal space to bring new jewellery design ideas to life.
Vimanas looks set to truly lead the way in giving innovative jewellery designers the creative space to not just survive, but to thrive - and the chance to get their designs seen and sold.
With the increase in popularity of design-led platforms and the growth of print-on-demand services, there's never been a better time for designers to take advantage of the possibilities new advances in tech can offer them.
Vimanas begins crowdfunding for the platform in October 2017, and expects to be up and running by 2018.
{{'2017-06-15T10:48:02.7830740+00:00' | utcToLocalDate }}