A Wealth of New Design Talent on Show at New Designers 2019
New Designers 2019 sparkles with a strong focus on Jewellery
1 min {{readingTime}} mins
Last week, New Designers kicked off its celebration of new design talent; connecting fresh graduates with industry professionals across a plethora of creative fields. On a glorious sunny Wednesday, Benchpeg attended the Business Design Centre in London to get a sneak-peak at the fresh talent; and was extremely pleased to see such a strong jewellery presence at the event.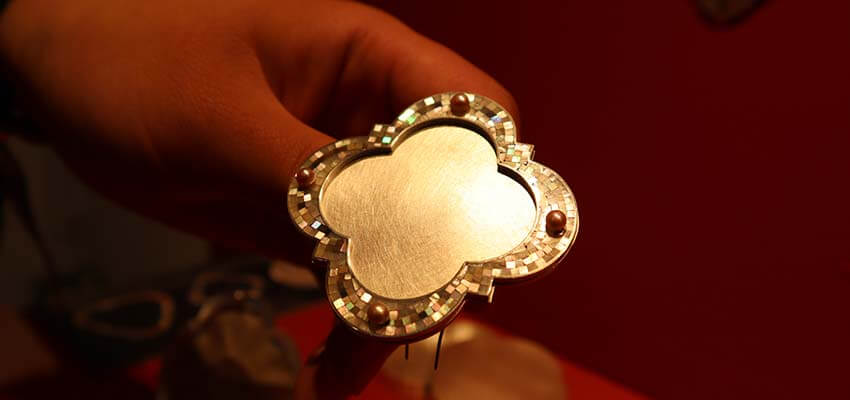 New Designers prides itself on its progressive nature, stating
"Great design never stands still, and should challenge the status quo. We champion new thinking, and new approaches to solving today's problems through design. As society changes, so do New Designers."
This sentiment was evident a wide range of designers' work, with a notable focus on sustainability in the industry. Many designers opting to use materials that would otherwise go to waste, such as Alysa Freeman's jewellery, fashioned from disused newspapers, or Laura Quinn's clever reimagining of old tyre innertubes.
Another notable trend was transformative jewellery- that had some kind of mechanism to alter it in some way. Brooches and rings by Caiyang Yin featured silicone stretched over a concealed mechanism that when twisted, stretched and manipulated the rubber to create ripples of tension. Similarly, Xueze Zhang's collection featured a necklace whereby the chain could be wound from either side, in the fashion of a cassette tape, to customise the length. In a similar vein, Dong Ding's work blurred the lines between jewellery and sculpture, with tie clips et al balanced upon fine gold and silver-plated brass sculptures, encouraging the wearer to interact with the work, disassembling and reassembling with each wear.
Among many a politically inspired collection, William Romerill's arrangement stood out for its humour. His piece, 'An Elaborate Solution to a Blunt Pencil', won the runner-up prize from New Designer of the Year. The judges noted:
"William's obvious enjoyment of his craft was infectious. A celebration of slowing down, mindfulness and creativity. All done with a great sense of humour, exquisitely executed and quintessentially British."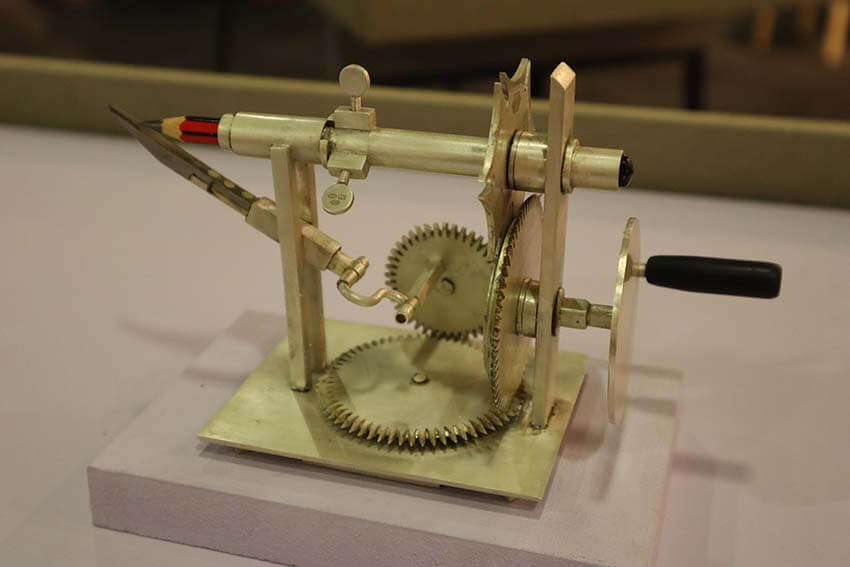 Other winners in the jewellery section included William Sharp, who was awarded New Designers Hallmark Studio Award for his decorative jewellery collection built on modular systems and inspired by the Bauhaus and German product designer, Dieter Rams. The pieces are created from a 3D-printed sustainable plastic cast silver. Titled 'The Montieren Collection', the designer walked away with a career-boosting four-week paid studio placement, with the judges commenting that they loved William's work due to its " intelligence, interactivity and its sustainable responsibility."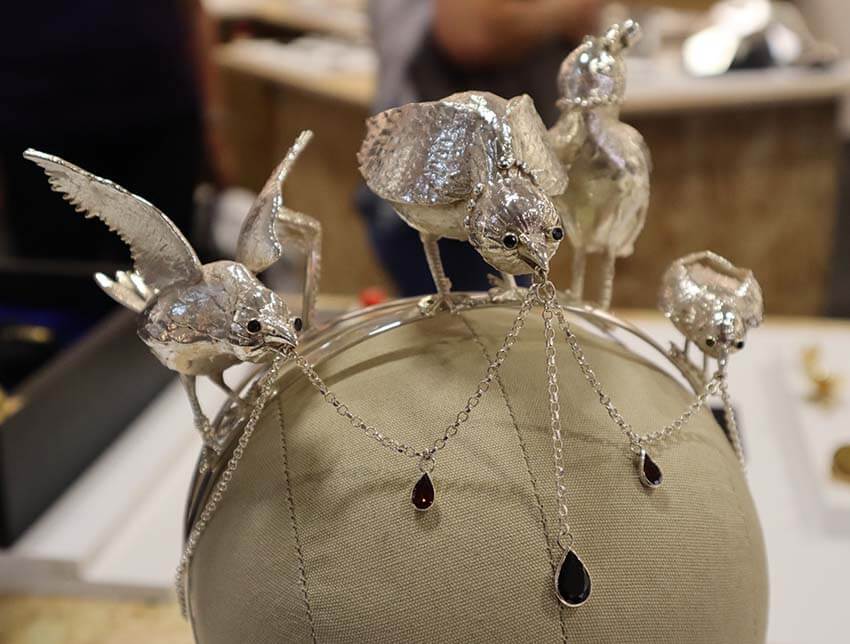 The Goldsmiths' Company had awards for jewellery, and silversmithing. In the jewellery category, Eleanor Whitwoth's work, titled 'Together Living' took home the title, whilst her fellow peer at the Glasgow School of Art won the Silversmithing award for her collection of tablewear. Both came away with a week's work experience in a professional jewellery workshop at the Goldsmiths' Centre and a bursary of up to £500 towards living expenses. As well as a behind-the-scenes tour of the working assay office and free access to the Goldsmiths' Company Library and an unrivalled Laser and Punch Hallmarking package comprising a 10-year registration at the Goldsmiths' Company Assay Office.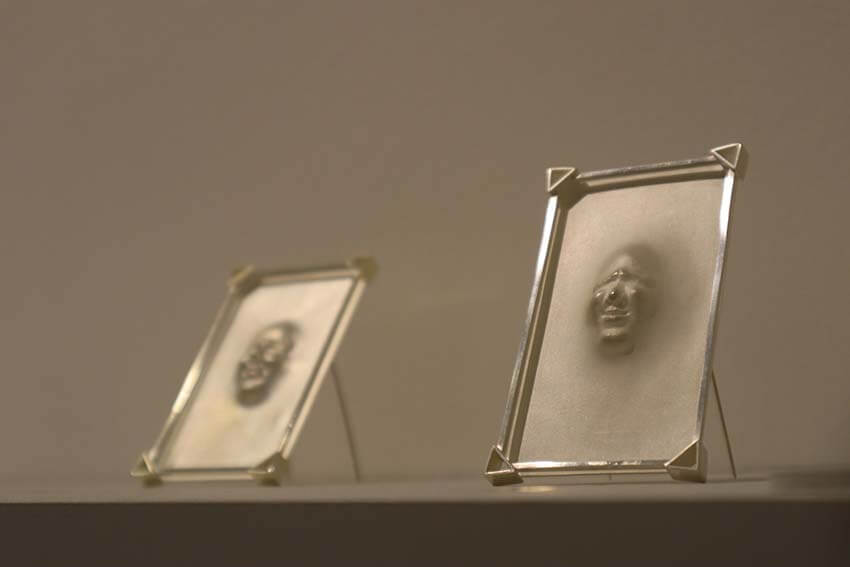 As well as designers in their absolute infancy, New Designers also exhibits deisgners who have recently launched their business in their 'One Year In' section, offering support to emerging creatives as well as giving visitors an opportunity to purchase work, meet the makers and take inspiration from the next generation of design. We are very happy to say that the winner of the New Designers One Year In Development Award was also from a jewellery background- Zara Schofield's fine art jewellery collection won, 'for her exceptional talent in combining fine art with craft. Great attention to detail in craftsmanship. A beautiful sense of colour and pattern.'
{{'2019-07-07T10:16:29.0922526+00:00' | utcToLocalDate }}