New Designers Events Programme 2017
New Designers 2017 Events Programme Announced
1 min {{readingTime}} mins
An opening speech by

British ceramicist

Keith

Brymer

Jones and

Design

Reels

,

the

new digital catwalk and screening area are just two of the event highlights at New Designers, the UK's leading exhibition for emerging design, announced today.
The inspiring programme of public talks, tours and awards has been revealed as over 3,000 graduates and 80 emerging designers finalise their presentations for the show – sharing their making processes, inspiration and a glimpse of their final pieces on social media with the hashtag #comingtoND.
A leading figure from the world of design will open each part of New Designers 2017 before presenting the prestigious New Designers Awards during a ticketed Awards Preview Evening with complimentary drinks provided by Peroni Nastro Azzurro. On Wednesday 28 June, New Designers Part 1 will be opened by Keith Brymer Jones, renowned British ceramicist and judge on BBC2's The Great Pottery Throw Down. Then on Wednesday 5 July New Designers Part 2 will be opened by Corinna Gardner, Acting Keeper of the Design, Architecture and Digital Department at the Victoria and Albert Museum.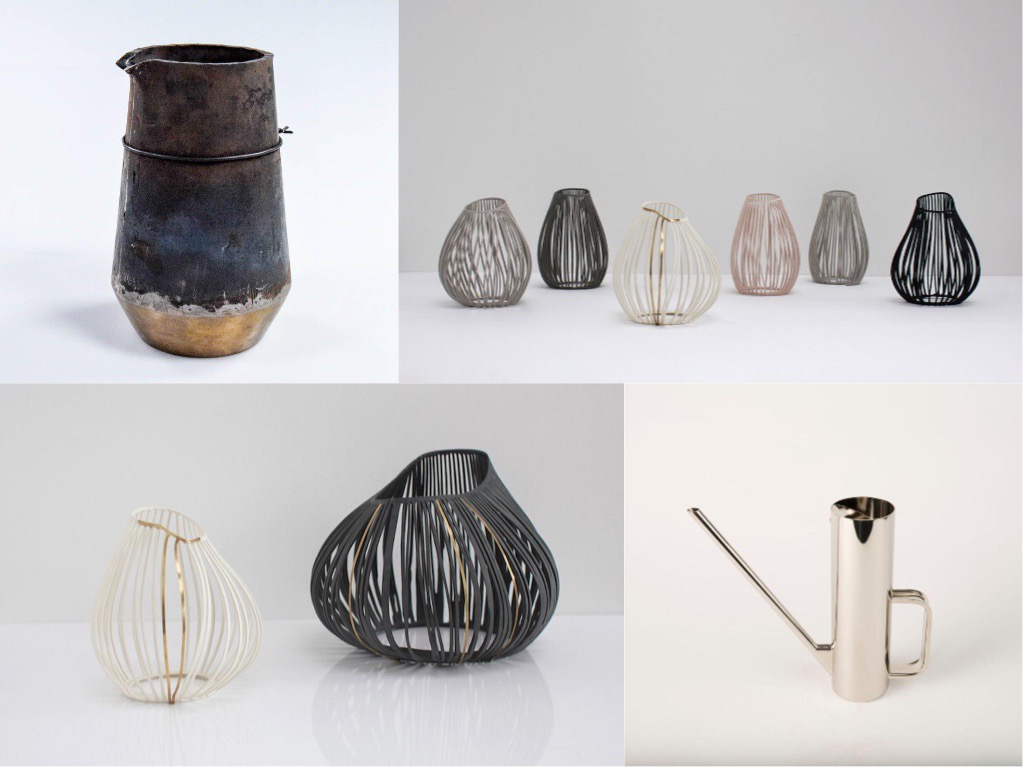 Prestigious New Designers Awards for 2017 include exclusive prizes with the Sainsbury's Home Young Designer of the Year – offering a 12 month paid placement – the New Designers Joseph Joseph Brilliantly Useful Award – offering a 6 month paid placement - and the New Designers Zizzi Fresh Talent Award – with the opportunity to create and install a bespoke piece of design in a Zizzi restaurant. Leading brands Joules, Kenwood and Tesco for the first time will also present awards celebrating the most outstanding, talented and innovative graduates.
A daily programme of talks take place throughout both Parts of New Designers. Sessions address current issues and topics pertinent to the design sector, providing a platform to inspire, support and collaborate with the design industry. Highlights include The Design Trust Start Up Day, with contributions from leading design writers Katrina Burroughs and Sue Herdman on Wednesday 28 June, and a Dulux Colour Forecasting masterclass on Thursday 6 July. On the same day, the Design Council leads a discussion on how product, service and industrial design is improving lives, and what skills the world's most successful companies are looking for in their future designers including insight from Mustafa Kurtuldu, Design Advocate at Google.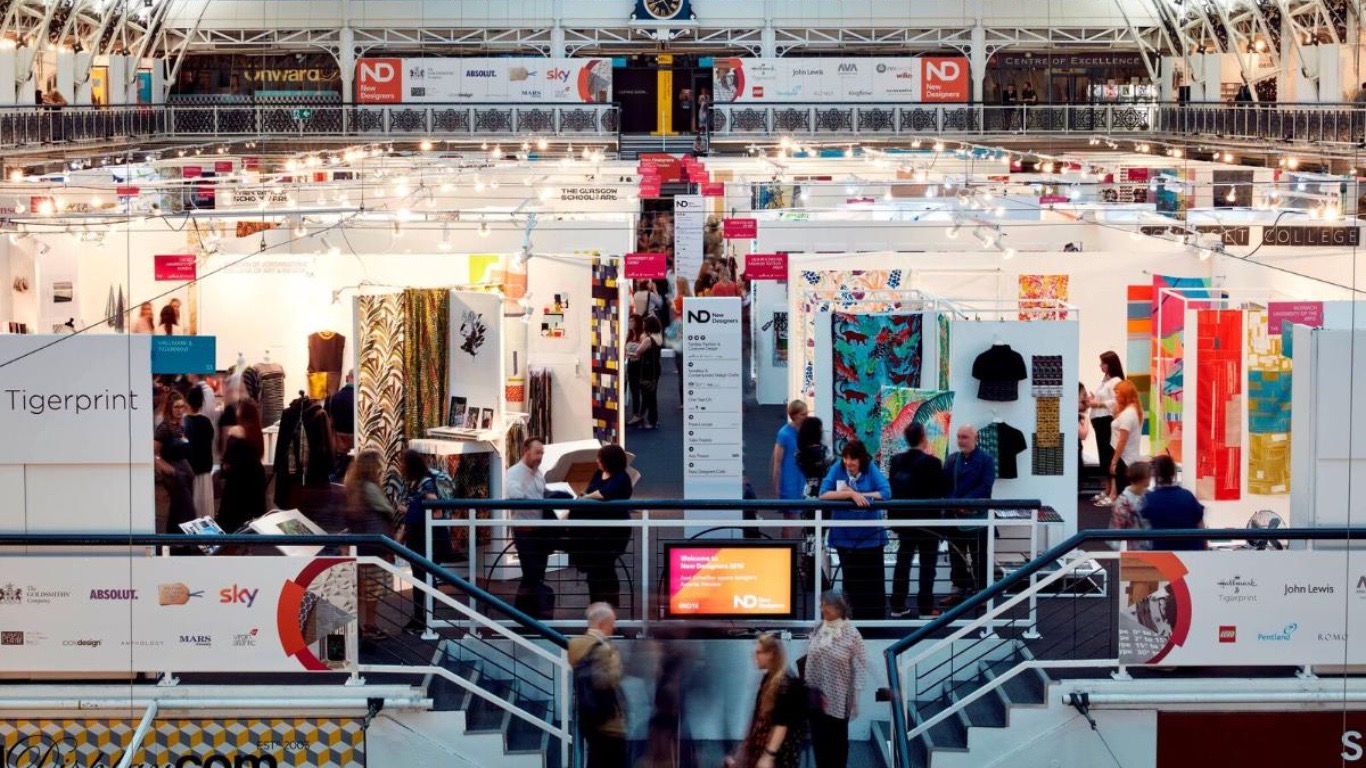 Tours will be run by the Design Museum and Design-Nation, while Thursday Lates will see the show open until 8pm during both Parts again with drinks provided by Peroni Nastro Azzurro. The Thursday Late programme also includes panel discussions in collaboration with the creative online platform The Dots with inspiring industry icons including  Nick Eley, Head of Design – Menswear at ASOS in Part 1 and Lee Schuneman, Studio Head at Microsoft Lift London in Part 2.
For the first time, the show will feature a new digital catwalk and screening area, Design Reels. For Part 1, Design Reels will present the ND Digital Catwalk, dedicated exclusively to university graduate fashion, textiles and costume design showreels. Part 2 will present ND Screening Prize, a selection of shorts from exhibiting graduates working in moving image, animation, film and gaming. Viewers will get the chance to vote for their favourite to help select the Screening Prize People's Vote, supported by the Raindance Film Festival.
Part 1 exhibitor highlights include:
Textiles & Fashion – Tor Ewen from Edinburgh College of Art reuses and adapts materials and objects, such as foam and rope. By altering the properties of the material, its perceived use is transformed and its lifespan increased

Jewellery & Precious Metalwork - Hannah Viner from  University of the Creative Arts Farnham has created organic solid sterling silver rings with blue sapphires and green emeralds cast in place.

Contemporary Design Crafts - Yi Hong from Sheffield Hallam University has created 'Affordance', a series of five vessels that have their own unique finger indents, creating an individual experience for the user through exploration and play. 
Part 2 exhibitor highlights include:
Furniture, Product & Industrial Design - Talia Laikin from University of Brighton has created Meditation Through Design, furniture that establishes a supportive and encouraging environment to help people feel the benefits of meditation

Graphic Design - Nick Raven from University of Derby, whose work combines traditional printmaking, drawing and craft skills with modern print finishing

Product Design – Will Huggons has created 'Topped', a modern take on the iconic spinning top; the ceramic vessel can hold ingredients in the kitchen or rests elegantly in the living space storing small items.
All talks and tours are free to attend with a valid New Designers ticket. Spaces are limited, so it is recommended to book places in advance to avoid disappointment.
Further information can be found at www.newdesigners.com/talks
{{'2017-06-16T08:45:27.3472663+00:00' | utcToLocalDate }}