New Designers added to line up at Jewellery & Watch 2018
New Brands add to line-up at Jewellery & Watch 2018
1 min {{readingTime}} mins
Jewellery & Watch will showcase a host of never-before seen brands from across the globe, including more than 50 international brands who will debut at the NEC for the five-day event; from Hong Kong, Italy, India, Turkey, New Zealand and many more.
Over 70 exhibitors set to showcase their remarkable products are new for 2018
Brands from across the globe come together under one roof including Hong Kong, Italy, India, Turkey and New Zealand joining the line-up of 39 new UK labels
Launching a new collection of rings at Jewellery & Watch, Italian brand Carini Gioielli are creative innovators in the industry, experimenting with new techniques, materials and precious stones, developing pioneering processes from their laboratory, starting with raw materials to the finished products. Carini Gioielli's new collection of rings are made in white and rose gold, set with diamonds around the circumference of the ring and finished with coloured enamel. The rings are a truly unique item with different combinations of pastel shades to add a splash of colour to any outfit.
Showcasing their vast range of handmade and machine-made solid & hollow gold chains is Turkish brand Mioro. Boasting more than 30 years' experience in the industry, Mioro, synonymous with gold chain production, most recently invested in technology and creative designs to enrich their product range. Developments in casting, electro-fusion and electroforming technologies has lead the way for Mioro, who continuously add to their product offering, manufacturing trend items with their talented jewellery design team.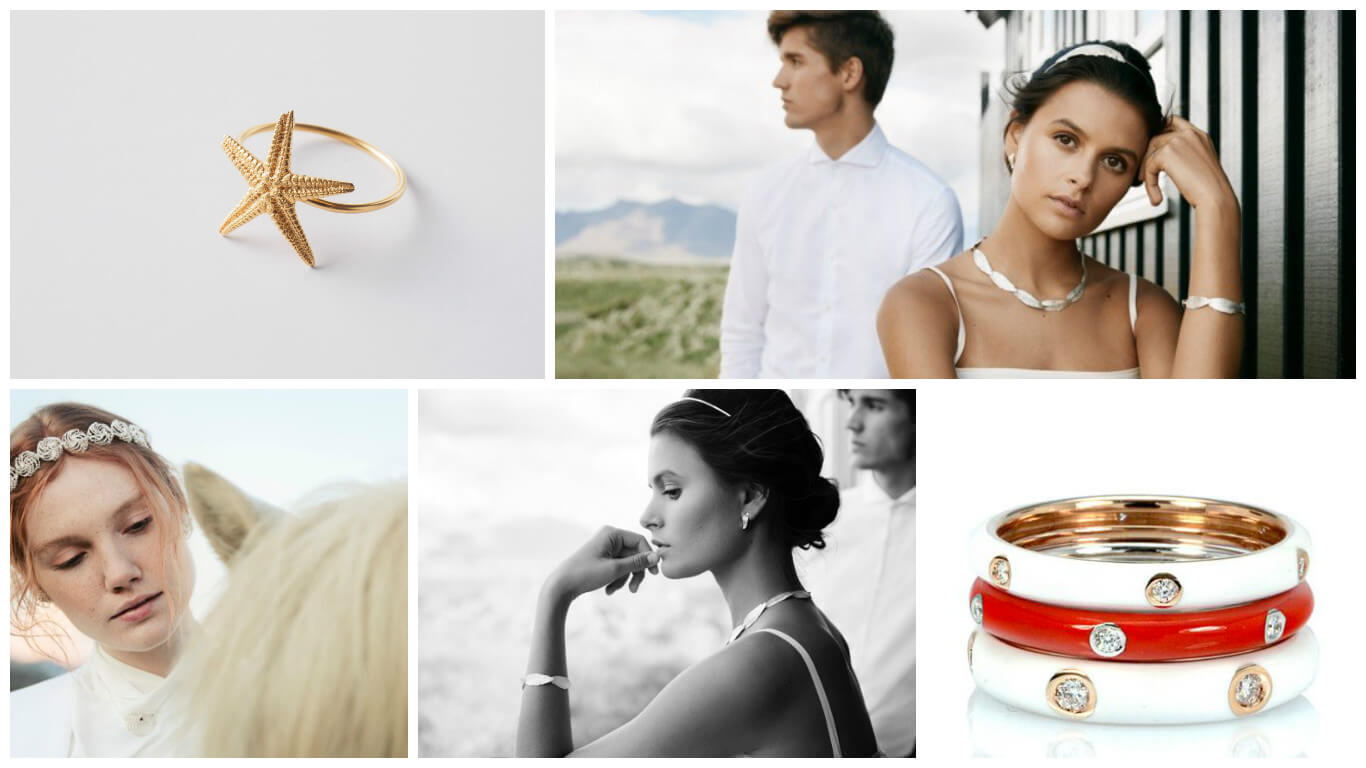 Aurum was founded in 1999 by Guðbjörg Kristín Ingvarsdóttir, goldsmith and designer, and Karl Jóhann Jóhannsson MBA. Together they run both the label and the Aurum store and workshop in the heart of Reykjavík's city centre. Aurum's designer, Guðbjörg Kr. Ingvarsdóttir studied goldsmithing and jewelry design at the Institute for Precious Metals in Copenhagen. In 1999 she founded the design firm Aurum and since then has made a name for herself with her distinctive and sophisticated style
Guðbjörg's jewellery designs have attracted much attention worldwide and she has taken part in many international design exhibitions, both as a solo designer and in group shows. She was awarded first prize in the jewellery competition Spirit of the North in St. Petersburg in 2000, received the DV Cultural Award in Reykjavík for art design in 2002 and the Icelandic Visual Arts
Award for design in 2008.
Dutch label Leff Amsterdam will present its eclectic collection of watches. Staying true to the tradition of Dutch design, Leff Amsterdam believes concept is king, striving to meet the highest possible standards respecting tradition, but challenging convention. The design team prides themselves on not being artists, but rather spending their lives in the pursuit of functional beauty. Founded in 2011 after making their debut in the design industry by creating a series of iconic interior timepieces, Leff Amsterdam now focusses on watchmaking from their studio in the city centre of Amsterdam, creating unconventional watches in an era in which time is all around us.
Greek Designer Agapi Smpokou of AS Jewellery will showcase her silver and bronze collection at Jewellery & Watch for the first time. Agapi takes her inspiration from the microcosm of nature and the flawless elements she discovers, observing flora and fauna shapes and basing her designs on them, creating wearable art for every occasion, items that not only stand out in a crowd but stand the test of time.
Finally, home grown talent will shine with affordable jewellery brand Two Wolves Jewellery. Launched in 2017, the new brand is the brainchild of Tori and Faye. Their love of fashion and struggle to find modern, affordable, high quality sterling silver Jewellery led them to design and make their own. Handmade in Cheshire, Two Wolves Jewellery is made to last. Each piece can be worn individually or layered and stacked to create a unique statement and identity, day and night.
Jewellery & Watch, takes place from 4 - 8 February 2018. www.jewelleryandwatchbirmingham.com
{{'2018-02-01T15:46:52.6430000Z' | utcToLocalDate }}