Goldsmiths' Company Appoints Judith Cobham-Lowe OBE
New Appointment Shatters 700-year Glass Ceiling
1 min {{readingTime}} mins
Wednesday 17 May marked the installation of trailblazing Londoner,

 

Judith Cobham-Lowe OBE,  as the first woman Prime Warden of the Goldsmiths' Company.
Judith has a background in academia, corporate strategy and business leadership, and her year as Prime Warden will launch the decade running up to the 700th Anniversary of the Company's first Royal Charter. At least £70m  will be gifted by the Livery Company and its Charity over the next 10 years in support of the gold and silversmiths' trade, apprentice training and other charitable activities.
Funding the 'Worship and Life' section of the Queen's Diamond Jubilee Galleries in Westminster Abbey, where the Abbey's historic silver will be displayed;

Supporting Imperial College's programme to provide on-line science education for primary school pupils;

Supporting the National Theatre's digital initiative offering acclaimed productions free of charge to schools around the country.
Additionally, the Company is exploring how to make a substantial contribution to enhance its support for the alleviation of homelessness in London.
Judith Cobham-Lowe commented,
"Quite apart from kicking off the next decade of activity, it's a tremendous honour to be chosen to lead a Livery Company that still has a real job to do: assaying and hallmarking precious metals, training apprentices, and changing lives through the gifts our historic wealth and current members' donations let us make. As a former academic, I'm impressed by just how many schools and universities we quietly support, often to the tune of millions of pounds. Then there's  the Company's role as the ultimate arbiter of whether a gold or silver object is genuine."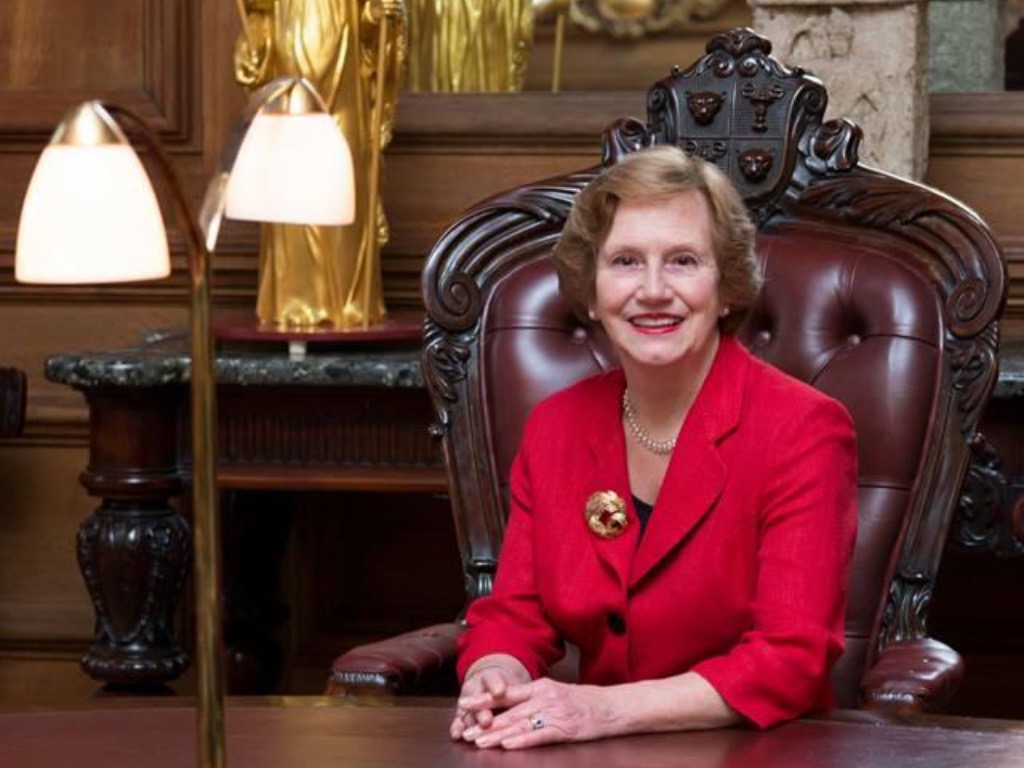 About Judith
Judith's early career covered a variety of jobs, including fronting 'Megamorphosis', a bilingual series of World Service programmes on the impact of the fall of the Berlin Wall.

Other roles included Fellow in International Management at what is now Cass Business School, then at Manchester Business School, and becoming a Tutor on the Oxford Strategic Leadership Programme, at what was then Templeton College, culminating in an appointment as Deputy Director in the European Business School.

On the back of this international experience, she became MD of a City-based corporate strategy practice, working in 19 countries, advising the Boards of such companies as BP, BT, Standard Chartered, Glaxo, Accenture and National Grid, on their longer-term future.

Keen to mitigate the restrictions of consultancy, she inadvertently became the first woman ever appointed a Non-Executive Director by the Institute of Directors' Board Appointments Service. This led to seven further public and private sector NED Chairmanships, Deputy Chairmanships and Directorships, including becoming the first woman NED to join HM Treasury. She also served on a BBC Advisory Board.

Judith became a Liveryman of the Worshipful Company of Goldsmiths in 1993.  Since then, she has been closely involved in the Company's charitable and education activities. 
{{'2017-06-15T10:28:39.0509668+00:00' | utcToLocalDate }}