Murphy-Johnson flashes her pearly whites in new 'Brace Yourself' collection
Murphy-Johnson flashes her pearly whites in new 'Brace Yourself' collection
1 min {{readingTime}} mins
Talented young jewellery designer Lili Murphy-Johnson, 25, whose previous collections have been inspired by powerful messages surrounding menstruation and male genitals, has once again looked outside conventional influences for her latest range entitled 'Brace Yourself'.

This Central Saint Martin's graduate has delved deep into the human mouth to get her creative juices flowing and has come up with an intepretation of 'Pearly White Teeth' for a collection that is both outlandish and outstanding.
She has picked up a theme that first surfaced in 2013 when, as a student at CSM, she designed a 'Pearly Whites Bracelet' for the V&A museum for an exhibition "exploring, pushing and probing the possibilities of pearls."
"My pearl bracelet was inspired by the phrase 'Pearly White Teeth'," she said.

"I used orthodontic braces to hold together the set of pearls to appear as a set of teeth. It is both a Brace and a Bracelet."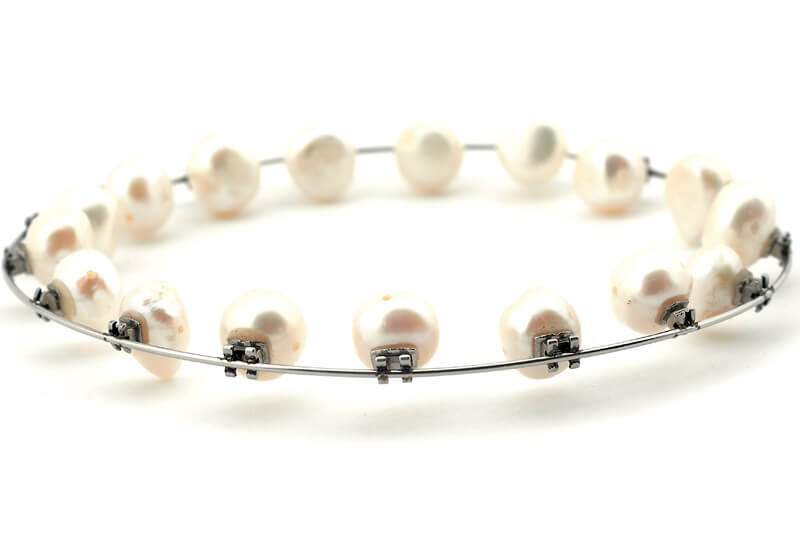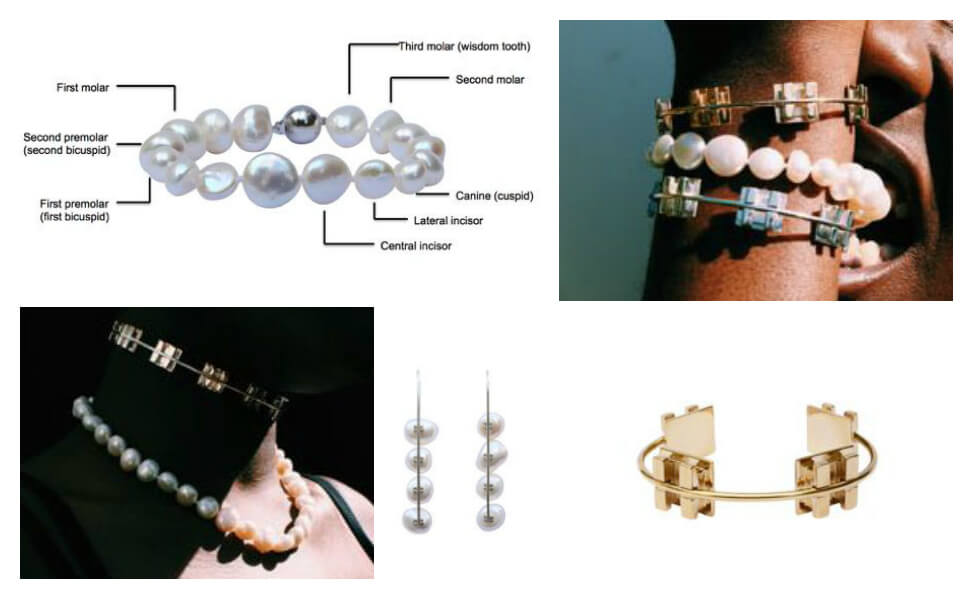 Baroque
freshwater pearls, gold vermeil
and sterling silver have all been used for her range of necklaces, earrings and bracelets with 'over-sized orthodontic train tracks' designed to grasp the neck and wrists like braces. They come in varied sizes of "Neck Braces" and "Brace Lets." and cost between £90-110 for earrings, £250-£320 for the bracelet and up to £850 for the large gold neck brace.
{{'2018-05-25T12:15:47.8882446+00:00' | utcToLocalDate }}