Jewellery from the threads of history
Megan Brown Launches 'Woven' Collection For The Twenty-First Century Inspired By Family's 100 Year Old Textile Mill
1 min {{readingTime}} mins
Megan Brown Launches 'Woven' Collection For The Twenty-First Century Inspired By Family's 100 Year Old Textile Mill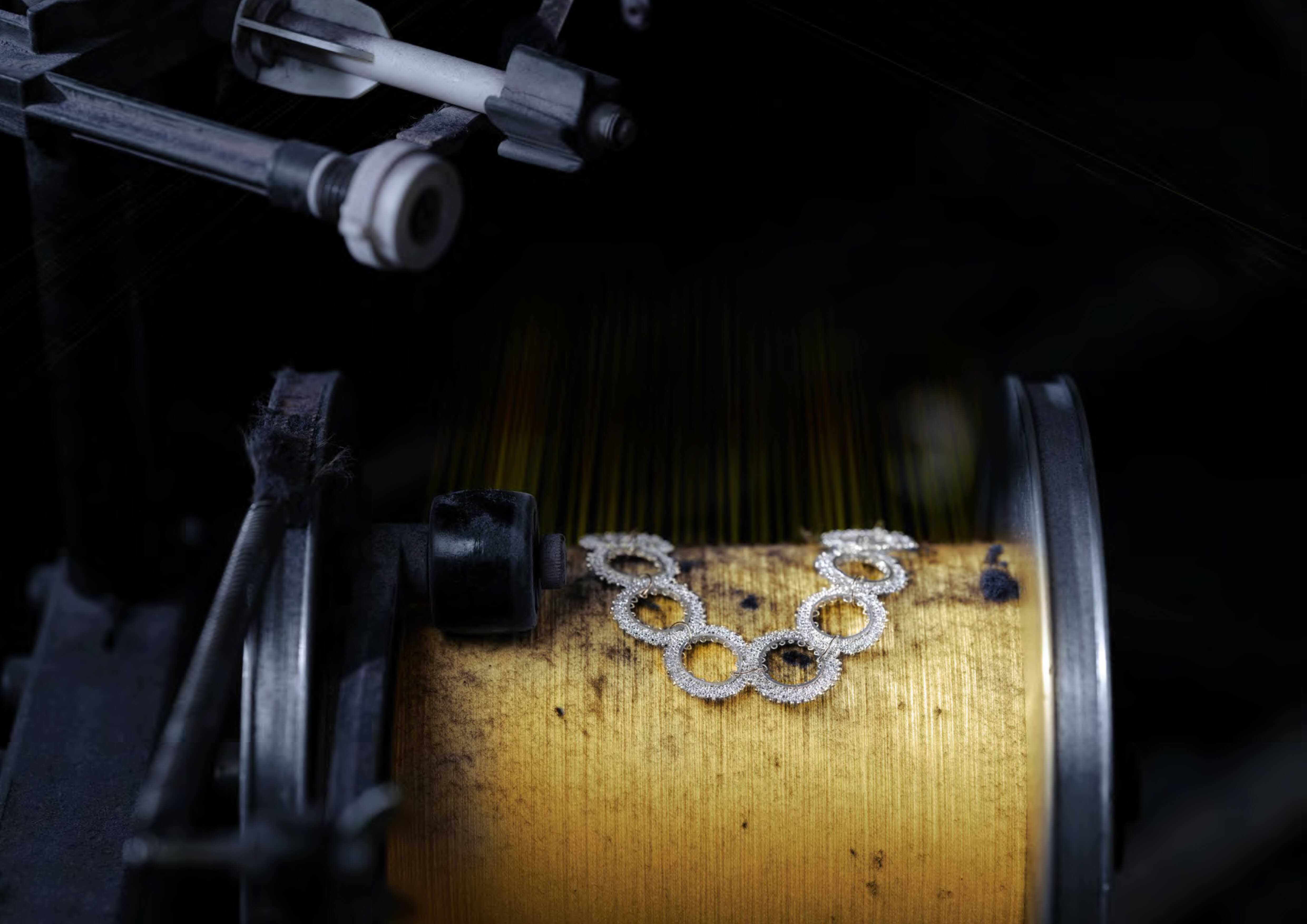 Megan Brown's new collection 'Woven' draws together her family heritage and talent for jewellery making. Growing up in Yorkshire, with a family legacy of textile weaving going back over 100 years, inspired Megan's lifelong love of fabrics.
The new collection explores how the soft, flowing qualities of fabric might be translated into something as hard as metal. Creating sculptural designs which have been intricately woven, using fine silver and gold chain to create a dynamic collection steeped in history and tradition.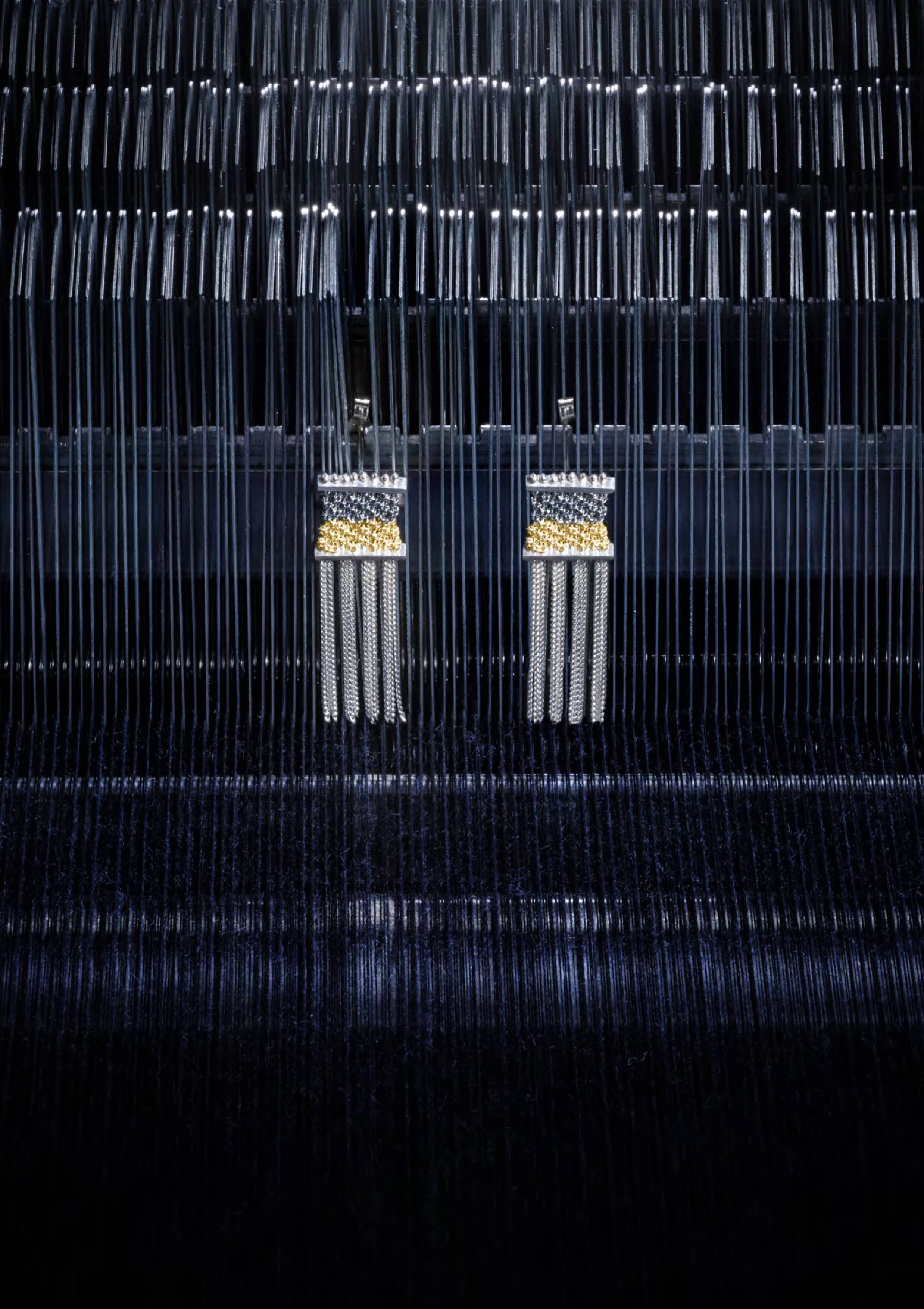 Alfred Brown Ltd was founded by Megan's great-great-grandfather, Herbert Brown in 1915. For over 100 years, their fabrics have been bought by some of the finest tailors and designers across the globe; from Savile Row Tailors to world famous fashion houses such as Celine, YSL and Alexander McQueen.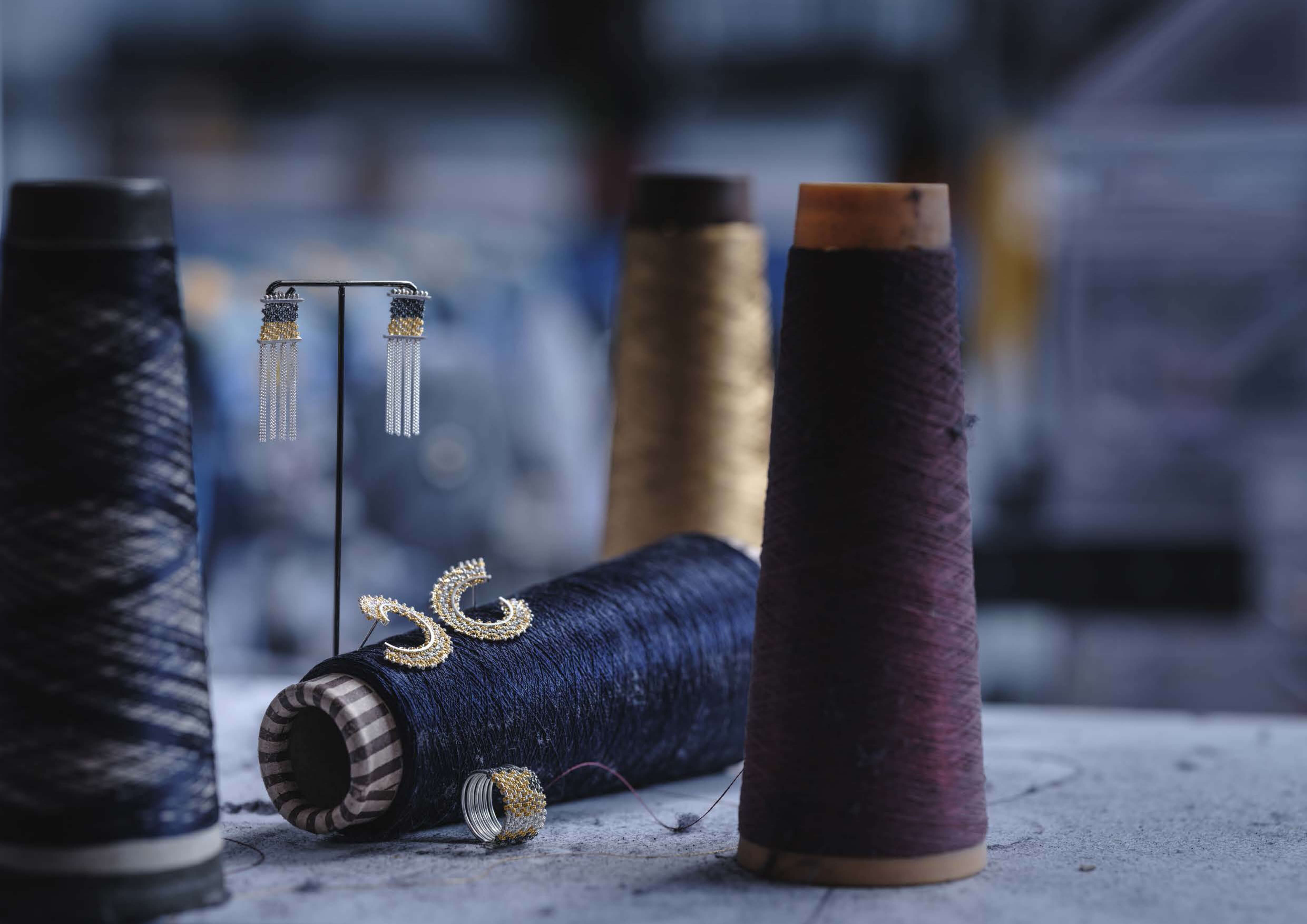 "It's a very nostalgic collection, weaving together my past with the skills I've refined whilst working as a goldsmith. I feel that this collection truely reflects me as a designer and the journey I took in getting here." says Brown.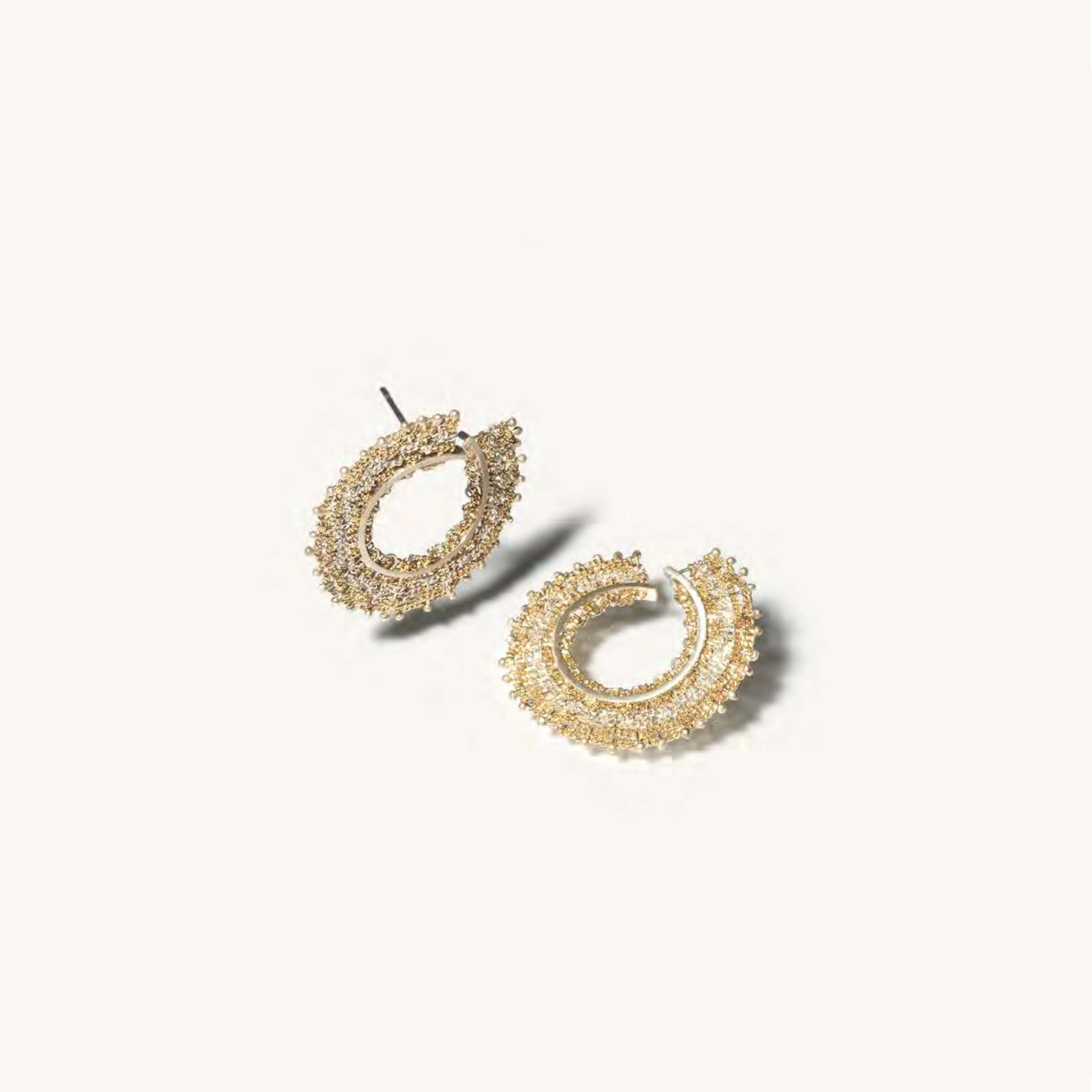 Megan Brown began her career studying fashion design at Edinburgh College of Art. Her first introduction to jewellery was from a local jeweller who offered to teach her how to create a piece of jewellery for herself. The designs instantly caught attention, with her first order being placed before she had even finished the piece. As demand kept growing, she decided to launch her own brand 'Megan Brown Jewellery' whilst also working as a goldsmith, making and repairing antique jewellery. Today her designs draw on her background in fashion, and an intuitive instinct she utilises in her bespoke creations.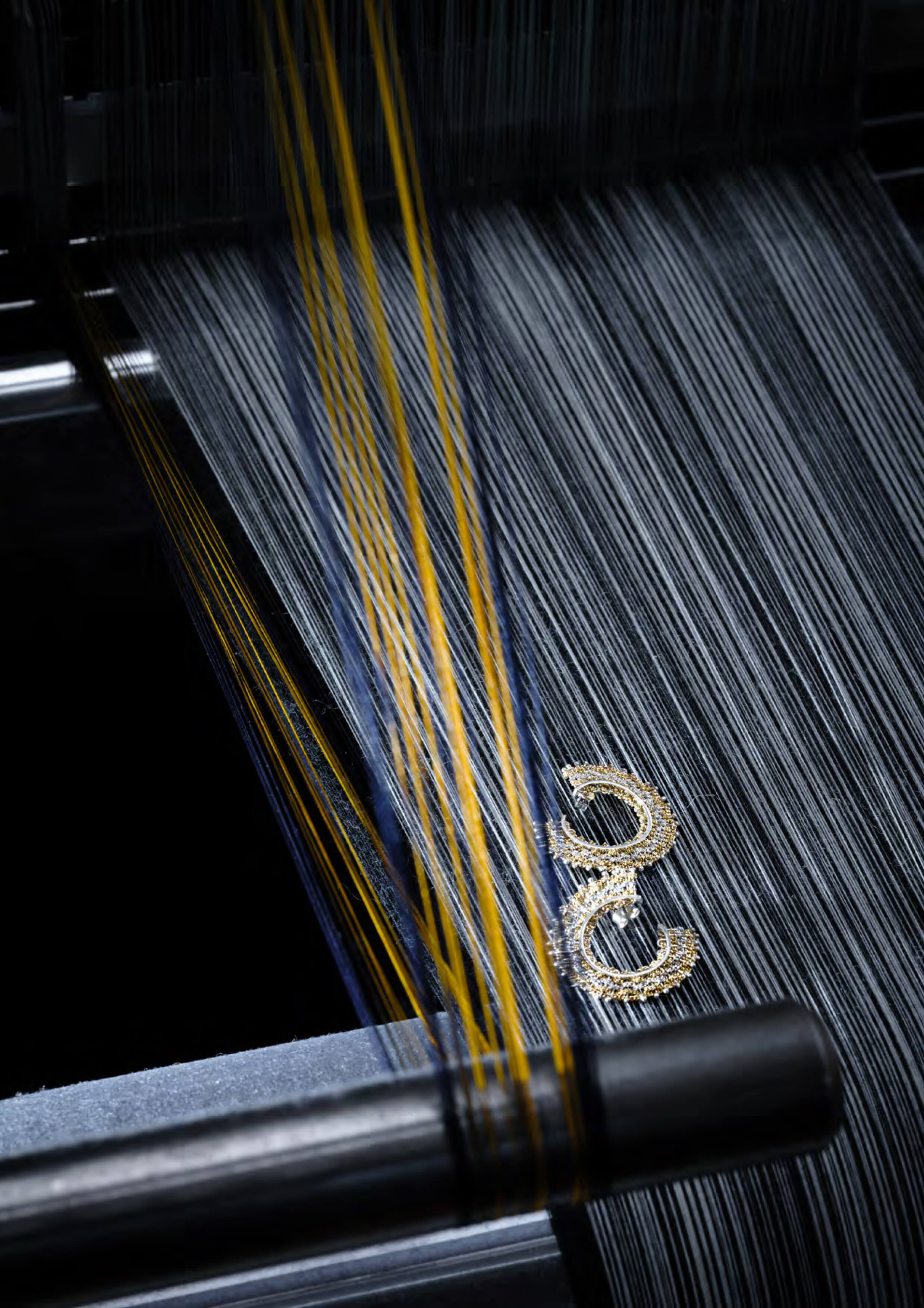 Photo credit: Photography by Stuey'B
{{'2021-01-10T12:42:59.2696677+00:00' | utcToLocalDate }}