Lydia Courteille explores the 'Dark Side' of Monarchy
Lydia Courteille releases new collection, inspired by Marie Antoinette
1 min {{readingTime}} mins
On October 15, 1793, after a rushed trail, Marie Antoinette was sentenced to death on the grounds of high treason. The very next day, at 12 :15 precisely

she was guillotined

. Faithful to her visceral, decadent and provocative style, Lydia Courteille preserves the Queens severed head in a golden cage as part of a pendant within the collection.
The brand Lydia Courteille was created in 1987. It was first entirely devoted to antique jewellery and only after some years and some 7000 pieces of jewellery collected and sold, Lydia Courteille decided to create her own jewellery pieces. Since 1998 she had designed over fifty collections, the latest of which was inspired by the rise and fall of the legendary Marie-Antoinette.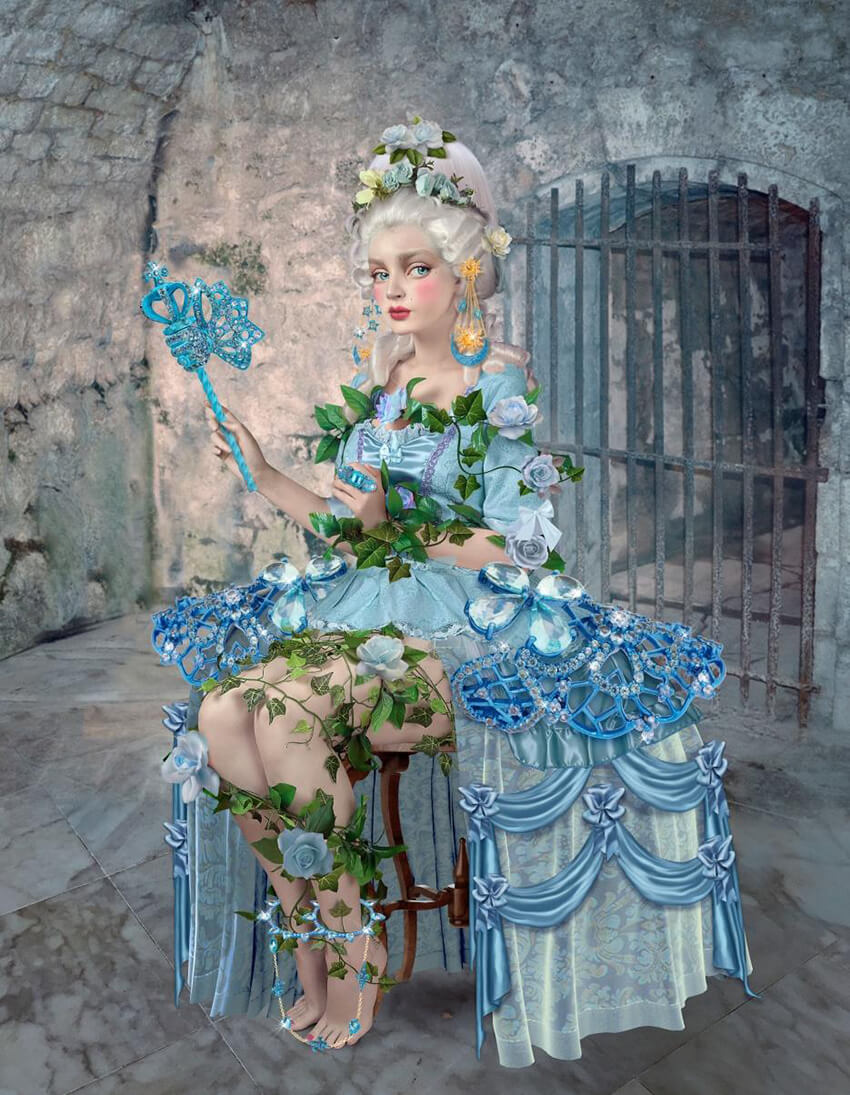 The annual budget for the queen's clothes was 120,000 livres. Despite many efforts, this sum was more and more largely exceeded: by 74 118 livres in 1780 and 83 067 in 1783. In 1785 the budget amounted to 226 106. Almost half of this sum was destined for Rose Bertin, the Queen's famous dressmaker.
Lydia Courteille contrasts the lavish grandeur of Antoinette's life during this period, with the depravity of her decline. Depicting iconography of royal affluence with symbols of captivity and darkness: harps overrun by spiders, manacles detaining rich gold. Courteille stands right at the intersection of the majesty of the Monarchy from the more sinister side: the Dark Side.
"... I have just been condemned not to a shameful death, it is only for the criminals, but to go to join your brother. Like him innocent, I hope to show the same firmness as him in his last moments. I am calm as when one's conscience is clear; I have a deep regret to abandon my poor children; you know that I lived only for them ... I send them both my blessing. I forgive all my enemies for the harm they have done to me ... "
Last letter of Marie-Antoinette to Madame Elisabeth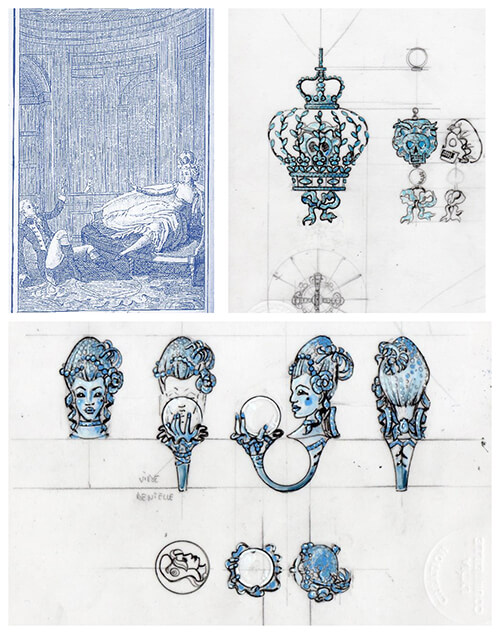 Lydia Courteille's manacle-earrings, as the last words of the Queen in this heartbreaking letter, are tight and sharp.
Despite her descent into a living hell, the grace of the Queen does not die, just as her charm remains in the magnificence of Lydia Courteille's jewellery. Marie-Antoinette entered a dark period of her life but her indescribable charm remained intact.
www.lydiacourteille.com or follow @lydiacourteille on Instagram.
{{'2019-02-28T13:42:20.6723529+00:00' | utcToLocalDate }}